"The award that recognize effort of the best businesses to provide an outstanding customer service."

Make sure not to miss the latest Customer Happiness Awards 2019!
Customer Happiness Awards 2014 aim to discover and promote customer service teams whose deliver an unique experience for their customers and users. Nicereply presented awards in 8 categories based on the average score and the total number of ratings received using Nicereply customer satisfaction survey in 2014. There are three companies awarded in the main category. These teams reached the highest average satisfaction score among companies using Nicereply worldwide. Other 7 categories were given to the best teams according their geographical location.
And the winner is…
Wordwide Winning Teams
1st place – FreshBooks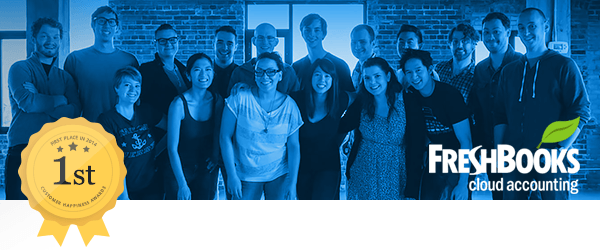 See how FreshBooks did in 2014
"At FreshBooks, we strive to Execute Extraordinary Experiences Every day for each and every one of our customers. Nicereply helps us measure and record each individually customer experience and allows us to see the impact that our Support Team has on our customers. We are extremely honoured and excited to accept this award." – Steve Bujouves, Director of Support, FreshBooks
2nd place – WPMU DEV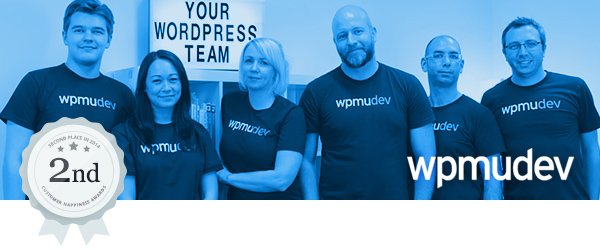 Our team loves receiving great feedback from our members. It's those kind words that make our jobs much more enjoyable and push us to be better and better. In the last few years, we've gone from a company with a staff of less than 20, to now 50+… and we're still recruiting today thanks to many thousands of loyal members who love our staff and our service!
A big thank-you goes out to all our members for the great comments and feedback you've given during 2014, we're looking forward to even more in 2015! – Timothy Bowers, WPMU DEV
3rd place – Frank & Oak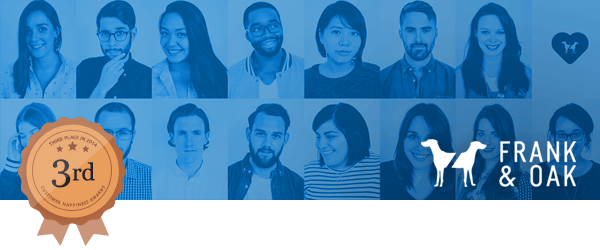 See how Frank & Oak did in 2014
"At Frank & Oak, we value the importance of customer service and delighting the customer. From the first touch point, we know how imperative it is that the customer receive the greatest experience possible. With measuring customer service success with Nicereply, we are able to not only quantify the success, but with the comments from customers we can determine the quality of our response. This is a tremendous achievement for us and we anticipate being even better next year. Thank you so much." – Roger Emeka, Frank & Oak
Regional Winners
The Best in Africa


See how Yuppiechef did in 2014
"Nicereply has been an amazing tool to encourage customers to share their feedback with us. While positive feedback is always a pleasure to receive and we celebrate and share these within our team every single day, a sad face always hits us hard. We treat disappointed feedback as an opportunity to turn our customers experience around, take responsibility, and learn where we went wrong.  Each Nicereply that we receive is like a little gold nugget and knowing what our customers are thinking and feeling about their experience with us has been hugely valuable in our pursuit of world class customer service." – Sam Sabbagh, Yuppiechef.com
The Best in Asia


See how Mindvalley did in 2014
"Nicereply score is on of our most important KPIs and we are constantly working on improving our Customer satisfaction. Creating raving fans is our number 1 priority in Mindvalley Customer Support. " – Kristi Anier, Mindvalley
The Best in Australia and New Zealand


See how Campaign Monitor did in 2014
"Working in customer service can be a tough gig; the queues never end and it can be hard to see the impact your work has on the bigger picture. So getting direct customer feedback through Nicereply is a fantastic way for my team to discover personally how effective they are being, who they have really helped and where they can improve. We're hugely excited to hear that we're doing so well as a team, and as a company. It's a magic combination of great product, marketed to the right people and supported by a talented and empathetic customer service group that has helped us consistently get great results. And we're going to do it all bigger and better in 2015!" – Mathew Patterson, Campaign Monitor
The Best in Western Europe


See how Layershift did in 2014
"Here at Layershift it's all about keeping our customers happy so we're delighted that we have been awarded as winner of the Customer Happiness Awards 2014 within Western Europe. This was a great surprise as we didn't know about the Awards until we were told we've won! This award reflects our core business focus – absolute customer satisfaction – this comes in part from the valuable customer feedback we receive from the rating links in every response via Nicereply and helps our business stand out from the crowd." – Andrew Cranson, Layershift
The Best in Central Europe

See how 6wunderkinden did in 2014
"We help keep more than 11 million Wunderlist customers happy with just four full-time people on our Support team. And we're super happy to learn that the support we give is amongst the best in the industry. Of course, getting here wouldn't have been possible without Nicereply. Being able to accurately measure customer happiness is one of our industry's biggest challenges. The valuable analytics that we get from Nicereply shapes how we do support and makes a significant contribution to how we keep our customers happy and productive." – Simon Chan, Director of Community & Product Marketing
The Best in Eastern Europe


See how Smartresponder did in 2014
The Best in South America
"We work hard to offer an awesome experience to our customers making every interaction a positive surprise. Nicereply is helping us to measure every magic moment that we have delivered. Our team is very proud to be awarded. Be the first in South America its cool, but we are working harder to be the number one in the world." – Vinicius Roveda, CEO, CantaAzul
Congratulation to all customer service teams for an excellent support performance. Your customers and partners must be very proud to have you so as we are!
---