We recently announced the winners of the 3rd annual Customer Happiness Awards.
Make sure not to miss the latest Customer Happiness Awards 2018!
Since we've revealed who won, we wanted to share our winner's winning strategy for winning the hearts and minds of their customers.  There's a whole lot of #winning going on in this post, but we think you can handle it.
We asked each of our winners for their top customer service tip in providing amazing customer service. They let us in on their secrets below. Read on for some top quality customer service inspiration.

1st place in Blooming
A software service for real-estate brokers, SkySlope is dedicated to amazing support. And it shows through in their rankings. SkySlope's support team racked up almost 10,000 ratings with an average score of 9.76.
How do they do it? Their team strives to answer every chat in under 10 seconds and pick up every call within 2 rings. As their software support assistant manager says:  "We are here for our users 24/7/365."
Here's their top advice for teams looking to emulate their great support:
"Our tip for providing amazing customer service is putting oneself in the customer's shoes. They may not always be happy, but trying to understand why they're frustrated and empathizing can lead to a better outcome."
Being in customer support often means dealing with frustrated, unhappy customers. But being empathetic (like SkySlope's amazing team!) means you can turn their experience around into a positive one.

1st place in Shooting
The support at FreshBooks proves that you can continue to delight customers even at scale. With almost 14,000 ratings, the customer support team maintained an impressive 9.62 average.
This Canadian accounting software company has a clear dedication to customers. Their support team core value is "Customers First, Always".
Their customer service tip for providing amazing support?
"Be helpful. Almost everyone that contacts you on support is just trying to get something working. Showing them that you actually care to help them fix that issue is usually all it takes to make for an amazing experience. You might not be able to fix everything, but when you genuinely try – that makes all the difference."
We totally agree. There's nothing better than dealing with a customer support professional who goes the extra mile to fix a problem.

3rd place in Shooting
Martinus.sk is a bookshop after our own hearts. They've got nine brick and mortar locations in Slovakia and a quickly expanding online bookshop. Martinus' customers love them – with over 12,000 replies received, they averaged a CSAT score of 9.54 last year.
How do they consistently provide such great support? Treating every customer with an over-the-top, personal experience.
"Our advice is to see every customer as an individual and to have the over-the-top approach. Sometimes it is a little detail like smiley at the end of the sentence, sometimes we let customers to keep the book which was sent to them incorrectly. If we feel this is the thing to make them happy, we try to go for it."
Be right back, we're heading to buy all of the books!

3rd place in Sprouting
Memiah, an online marketing platform for small businesses, is enjoying their 2nd year in the Customer Happiness Awards. With an average score of 9.87, their customer service is almost perfect! Their secret? Treating everyone like a close friend or family member.
"Treat every customer with the same respect and empathy that you would a friend or family member. Remember, Customer Service exists to help clients get what they want or need, whether it's a product, some guidance or just to let their feelings be known. Think about how you'd like your loved ones to be treated if they reached out for help and mirror that! After all, every customer is someone's friend, someone's family…take care of them. :)"
It's easy to forget that everyone is someone's person. But explaining things to a confused user like they are your grandma will help add that extra dose of empathy into your conversation. Well done, Memiah!

Most Effortless Experience
Shinesty is outrageous. They're an ecommerce store providing crazy clothing for "theme parties, costume parties, and general ridiculousness."
That brand shines through everything they do. Shinesty measures customer experience using Customer Effort Score. They are all about making things easy for customers – resulting in a average CES of 6.6 (out of 7) from over 2000 ratings.  Here's their top customer service tip for providing an amazing customer experience:
"Be Authentic in your interactions. People have emotions, and it's okay to share those emotions with your customers. People are usually put at ease knowing that their problem is being taken care of by someone who cares, someone who relates, or someone who understands what they're going through. Often times, we'll throw in our own experiences while dealing with the customer, especially if our experiences share similar frustrations. Our brand at Shinesty runs on authenticity, so naturally, we want our interactions with our customers to be authentic. Echo their frustration, echo their happiness, and echo their weirdness. An authentic customer service reaction helps separate humans from bots, and everyone loves talking to real people."
You do you, Shinesty!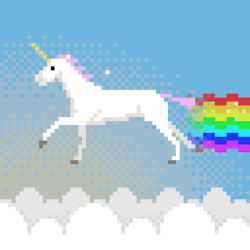 1st place in Sprouting
It was a big year for Layershift, a hosting company based in the UK. With more customers and more agents to help, they grew their ratings from 50% over 2015. But even with the added volume, they keep quality high – resulting in an impressive average of 9.78! Their secret? Even when overwhelmed with volume, take the time to listen and fully understand each problem.
"You can only keep your customers happy if you understand their needs and go the extra mile to anticipate and fix problems before they even happen. To do so, we teach our employees to listen: make sure to fully understand the problem before offering a solution, and treat each customer as an individual. Whether that means adjusting the level of technical detail or just changing the way that you explain things, providing a highly personable service is what makes the difference."
We can't wait to see what you get up to in 2017 Layershift!

3rd place in Blooming
AgileBits, the maker of 1Password, achieved a 9.62 average to come in 3rd in our Blooming category. They focus on shrinking the boundary between online support and in-person support, making every experience more personable and friendly!
"We always want to treat all of our customers no different than as we would if we were helping them in person. Positive human helpful responses!"
Love the idea 1Password team!

ipsy
Most rated company
A beauty company with a cult following, ipsy mails out subscription boxes filled with beauty treats for their customers. There's a lot that can go wrong, so having amazing customer support helps keep subscribers happy.
With almost 67,000 ratings, scale doesn't mean a thing to ipsy – they still achieved a 9.42 average score. That's much higher than our global average! Here's how they do it:
"I would have to say one thing that I believe has set ipsyCare apart and has allowed us to really push the envelop on constantly improving our service is having a dedicated Quality Assurance team. Our QA team comprises of several Leads who all were once customer care reps themselves, and they are dedicated to providing ongoing coaching and education to everyone on our team. They audit responses, give feedback, and track metrics so we have a deep understanding of how each individual is performing, as well as how we can improve or refine our training programs."
Rock on, ipsy! Constant improvement is a beautiful thing.
---
#winning
Want to appear on the winner's pedestal next year? We've boiled down the advice above into a simple to-do list for you. Print it out, keep it on your wall and be prepared to see your satisfaction scores rocket higher!
Be Authentic
Treat Every Customer as an Individual
Be Helpful
Stay Empathetic
Listen Carefully
Always Be Improving
---