Support agents are too often thought of as entry-level employees.
In reality, the combination of dynamic people skills and vast exposure to your product provides a great foundation for a career path anywhere in your organization. Robust career pathing in customer support is critical.
In our conversation, Erin Willis, Program Manager of Vendor Management at ClassPass, shares their support story. Let's explore how others can use their experience to shape programs that professionally develop support agents.
Start your day 
with great 
quality 
content
When and where did your customer support journey start?
Erin: Around 2013-14, I moved from San Antonio to Austin, Texas because something was happening in tech and I wanted in. After burning out from working service industry and retail jobs, I needed a change. Nearly all of my professional experience was developed at companies. For five years, I worked at Chuck E Cheese's. I then moved to Nordstrom for two years in customer service. There, I excelled in fixing every receipt printer, mobile Point of Sale iPad, and cash register on the sales floor.
After exiting retail service management, I knew I would have to target something entry-level to break into tech. I started browsing technical support roles on Craigslist and Indeed and eventually found a part-time ecommerce support role.
The hours were 3 pm to midnight, and it included handling phone support, live chats, and email. It also required some light HTML knowledge and general troubleshooting skills. During the interview, I explained how I tinkered with the HTML on Myspace and all the iOS troubleshooting those Nordstrom iPads. I got the job. (I still miss the days of glitter cursors.)

What sort of ambitions did you have when you first set out in the support profession?
Erin: In the beginning, I was totally clueless as to the kind of career paths that were possible for support professionals. I figured I would try and work my way up in either management or "coding." I even ended up going through a front-end development fellowship at one point! But I learned quickly I was not interested in code and would have to develop other skills if I wanted to grow. I always had a love of smoothly running processes and great people management, so I mainly focused on those areas.
I was really fortunate to have a great team lead early on too. They took the time to onboard me to the world of SaaS and technical / customer support. They also coached me on how to grow in, or out of, customer-facing roles. We're still in touch to this day and I usually like to check in whenever I start a new role.
Having someone invested in my career path—before I could even start to think about it—helped me understand the opportunities that were possible. It also developed a lifelong interest in customer experience.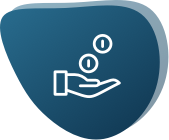 What advice or resources did you find that helped narrow the focus for your career path?
Erin: I joined the beloved Support Driven community in 2017. This was a turning point for my professional development. That Slack community was incredibly validating and supportive and I discovered a wealth of resources I never knew existed.
Once I joined, I consumed every article, blog post, and Slack thread I could get my hands on. I started applying to roles I would have otherwise talked myself out of and built the confidence to interview at early-stage tech start-ups.
This gave me access to "many hats" type of positions and exposed me to other parts of the business (and other support functions). I absorbed as much on-the-job training as I could. Typically nestled under Operations, I joined a few support organizations and ended up focusing on the following key areas: support operations, billing support, people management, and business operations.
I advocated for my professional development with my employers and got to attend continuing education opportunities like Zendesk customer training and support conferences.
After moving past the "entry-level" feeling, I began to think more intentionally about my career path.
I took calculated risks to continue growing as well as learning through professional experience. I definitely made a few moves in the wrong direction over the years, such as paying for a Data Analyst bootcamp only to find out it wasn't for me. Taking calculated risks was a part of my personal process. I want to acknowledge it's not always accessible for everyone and we all have our own tolerance for the unknown.
The key advice I have is: It is most helpful to be adaptable.
Being able to explain how my customer support skills will adapt to the specific industry or organization has set me apart when job searching. I've now been fortunate to work in a myriad of industries and company sizes.
This is all due to successfully adapting customer service skills to my career. I believe having an adaptive mindset about your customer support skills will help you stand out and, most importantly, ensure you continue to enjoy the work you do.

Are there any tools or apps have you found helpful in planning and managing your career growth?
Erin: Trello for keeping track of job applications, interviews, and learning resources. Notion for personal checklists, reminders, and ideas. Whimsical for mind mapping and visual representations of ideas and learning journeys. I also used Webflow for my personal resume site for many years and loved it. It's perfect for designing and hosting an online CV.
What advice do you have for leaders who want to see their employees flourish like you were able to?
Erin: Ask them! Talk to your agents about their goals. Suss out their interests and where else they can apply them. It may not be a straightforward conversation at first. Maybe one of your agents writes fan fiction in their free time and would enjoy content or knowledge management. Or perhaps your resident Excel or Google Sheets whisperer would find Data Analytics exciting.
Secondly, I would encourage leaders to provide opportunities for shadowing and peer-to-peer mentorship. This can help create a culture of lifelong learning on your team, or even better at your entire company. Offering personal development budgets as a perk would also work here.
Empower agents to develop their own career paths through individual development plans which focus solely on professional development.
To succeed with these initiatives, prioritize and measure internal mobility and work with your talent team to ensure there is support within the organization to help people grow.
Finally, don't force it. Everyone has different goals, resources, abilities, and interests when it comes to developing their career path. These factors aren't immune to systemic societal issues and each of us has different incentives and motivations that go into creating our ideal career. You want to guide agents at the right time, and applying a blanket approach might disincentivize a normally productive agent.

What advantages are there for a leader to take those steps?
Erin: For the company, it's a smart investment. Investing in career pathing reduces the high costs of turnover and external talent sourcing. You also build a pipeline of great leaders in the process, which can further help you spot growing talent in your workforce. You'll also begin to understand what uniquely motivates your agents.
Watching an agent grow and move on to bigger and better things, even if it ends up being outside of your organization, will still bring benefits in workplace reputation and beyond. It's also incredibly rewarding as a leader.
And really, it all comes down to the fact that it's great for your employee and customer experience to grow and retain talented people.
---