What does being customer-centric really mean today? Find out here and learn what are the essentials of
a healthy customer-centric culture.
The concept of customer-centricity and customer-centric culture has been around for nearly 20 years now. Some of the world's most well-known brands like Apple, Starbucks, Ikea, and Airbnb to name just a few, have adopted the customer-centric approach in the way they run their businesses. Today, they owe a great deal of their success to putting their customers first.
Though there's certainly more to customer centricity than just delivering exceptional customer support, it's definitely a significant contributor to it. Let's explore how to ensure your customer support team truly reflects your organization's customer-centric culture.
Start your day 
with great 
quality 
content
What does being customer-centric really mean today?
You might have seen various definitions of customer centricity. Whether you call it customer centricity or customer obsession which is a newer concept that takes customer centricity even further – it's all about placing the customer at the core of your business. That means being able to deeply understand your customers, their needs, preferences, and expectations and deliver consistently positive customer experiences based on that knowledge.
Real customer centricity must be embedded in your business strategy, goals and priorities, corporate culture and values, as well as the day-to-day activities of your employees. Every business decision and the strategic move must be made with customers in mind.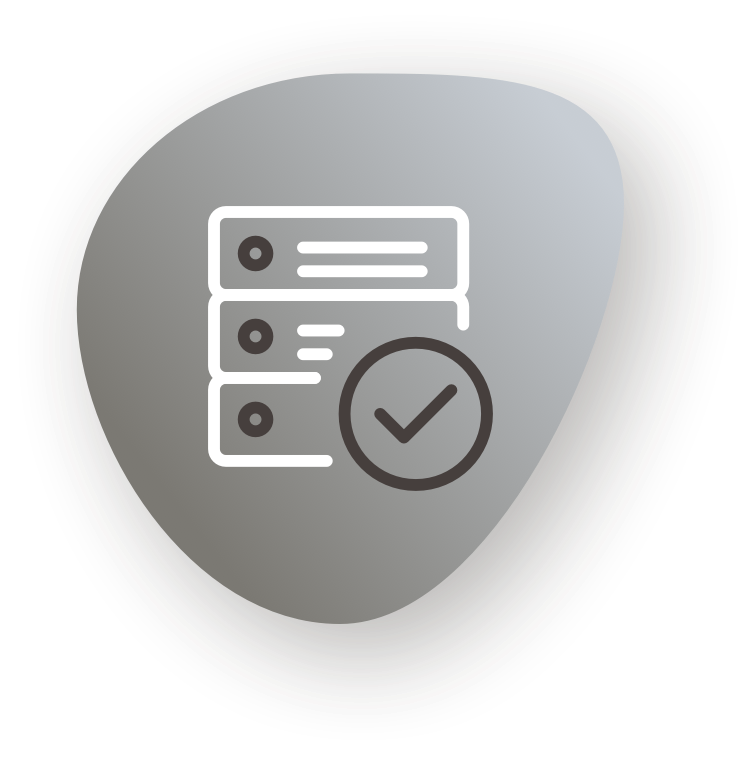 Why being customer-centric is critical for every support team
Being customer-centric brings undeniable benefits to your bottom line and your ability to attract and retain customers. Forrester's report revealed that customer-obsessed companies have 2.5 times higher revenue growth and 2.2 times better customer retention. Another research by Deloitte claims that customer-centric companies are 60% more profitable compared to those that aren't.
Since today's consumers are knowledgeable, empowered, and have a wide array of options for just about anything they want, it's obviously getting harder for businesses to compete and win over the fierce competition. No wonder customer service often becomes a deciding factor for the majority of consumers. According to a recent CX Trends 2022 report by Zendesk:
70% of consumers claim they have made purchase decisions based on the quality of customer service.
81% of consumers will likely purchase from a brand again following a positive service experience.
74% of consumers will forgive a company for its mistake after receiving excellent service.
The perceived quality of your customer service largely depends on how customer-centric your front-line team is. Are your agents genuinely committed to prioritizing customers' needs? Are they empowered to do whatever it takes to provide outstanding service experiences and exceed customer expectations?
5 Ways to ensure your support team is truly customer-centric
Here's what you can do to ensure your customer support team employs a customer-centric approach when dealing with customers.
1. Embed a customer-centric mindset through onboarding and training
It goes without question that having the right people in your customer support team in the first place is the key to delighting customers. These people should naturally be customer-oriented and possess a number of certain soft skills to be successful at their roles. However, if your organization is striving for customer-centricity, make sure everyone on your support team has a clear understanding of the customer-centricity concept and is trained to be customer-centric in all engagements with customers.
In the customer support realm, having a customer-centric mindset means being able to show empathy to customers and demonstrate empathetic behaviors in customer interactions. That allows agents to deliver personalized customer experiences while making customers feel heard, understood and cared for. In fact, empathy is the cornerstone of the customer-centric mindset. Training empathy should be part of your agent onboarding process and soft skill training initiatives.
2. Give agents access to the right customer data, analytics and tools
Is your support team well informed about your customers and equipped with the right technology to deliver personalized experiences? A study by the CMO Council found that some of the major challenges faced by companies struggling to become customer-centric are:
Functional silos prevent customer data sharing (52%)
Missing key technology platforms to manage data (35%)
Support not equipped to manage customer issues (28%)
For your support team to adopt a customer-centric approach, make sure agents have easy access to comprehensive customer data and insights and are using the right tools (CRM and Helpdesk) to efficiently manage, analyze and apply that data. It will give them a deeper understanding of your customers, help make more informed, data-driven decisions and create better customer-centric experiences.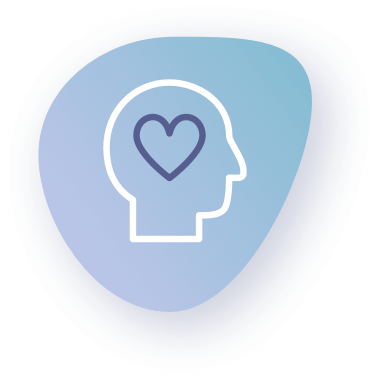 3. Encourage agents to collect and leverage customer feedback
Customer feedback is another valuable source of information about your customers that significantly adds on to your team's ability to satisfy customers and live up to their expectations. Encourage your agents to proactively gather customer feedback to keep tabs on customers' perceptions of your brand. But it's not only important to consistently collect customer feedback, your team should be able to leverage that feedback into actionable change and improvement.
There are numerous ways to collect customer feedback – from customer interviews and email surveys to on-site and in-app feedback forms. Net Promoter Score (NPS), Customer Satisfaction Score (CSAT) and Customer Effort Score (CES) are some of the most commonly used, simple yet highly efficient surveys you can use to solicit customer feedback a non-intrusive way and see if you are on the right path to becoming more customer-centric. Tools like Nicereply make it easy to uncover customer feedback through one-click surveys that can be created in minutes.
4. Empower agents to go above and beyond when it feels right
In order to demonstrate the 'Customer First' attitude, your agents should be empowered and authorized to go beyond expectations to delight customers and deliver wow experiences. Tony Hsieh, CEO of Zappos which is considered to be one of the most customer-centric brands, says: "At Zappos, we encourage employees to stay on the phone for as long as the customer wants, even if it's over 10 hours long."
And that actually happened. A Zappos employee took a customer service call that lasted over 10 hours – a story that is known by nearly everyone working in customer service and one of the brightest examples of employee empowerment and prioritizing customer happiness.
5. Recognize and reward those who demonstrate customer-centric behaviors
Numerous studies have proved the undeniable link between employee recognition and employee performance. According to the Deloitte survey, organizations with employee recognition programs see a 14% increase in employee productivity, performance, and engagement. Proper recognition and appreciation improve employee motivation, engagement, and willingness to perform better.
Make sure you appropriately recognize, praise, and reward your support agents whenever they deliver outstanding service experiences and go the extra mile in satisfying customers. It shows that their commitment and contributions to your company's customer-centric values are appreciated and encourages them to continue exceeding customer expectations.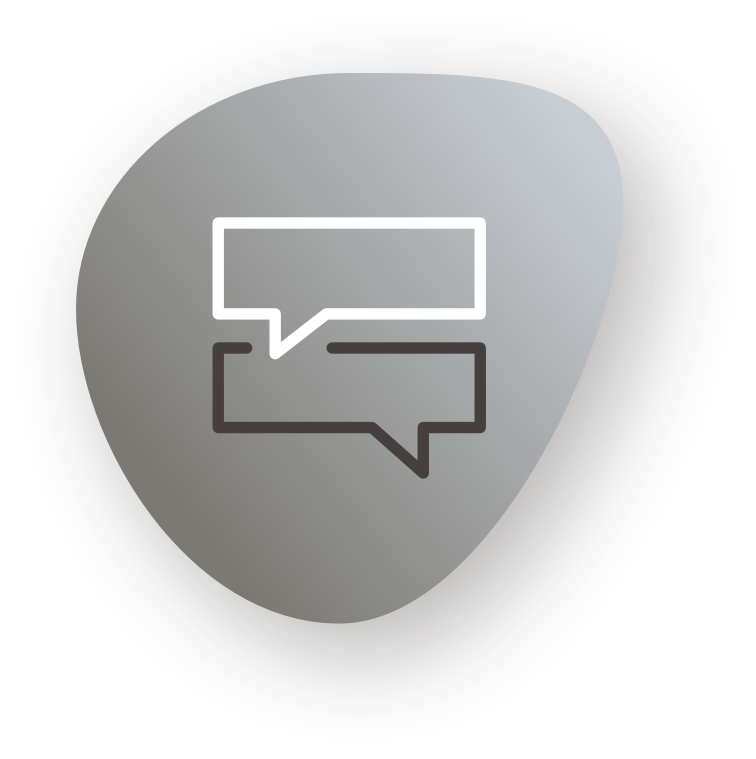 Wrapping Up
Since having an exceptional customer support team is crucial to maintaining the long-term growth and success of your business, it's important to build your customer support strategy around customer-centric values.
To ensure your support team is truly customer-centric, help them develop a customer-centric mindset through training, equip them with the right tools and provide easy access to customer data, encourage them to collect and act on feedback, empower them to go above and beyond customer expectations and consistently reward customer-centric behaviors.
---