Remember: these are just four roles that represent the larger pool of opportunities out there.
If you're a person that loves helping, finding a career in customer support can feel like a dream come true. But what do you do after you've been working in the queue for years and don't necessarily want to be a manager, or an individual technical contributor?
Luckily for you, the needs of customers continuously evolve and, with them, the types of roles available to people like us who love to help them. Read on to see some neat functions available in customer experience and tips to use to advocate for their value within your company.

Implementation Engineer
An implementation engineer is the point of contact for your new customers looking to make the most out of your product. They're a step between the customer buying your product, and your customer success team.
Who it's good for
This role is excellent for anyone who loves seeing a customer's eyes light up when they first see the actual value of the product. Do you enjoy the onboarding process and getting people set up? Implementation engineering would be a robust role for you.
Why it'll bring value to your company
Improving your user onboarding drives retention up to 75% in the first week, and maintains it through your customer lifecycle. At Week 10, when retention is generally at 10%, companies that onboard retain 25% of users.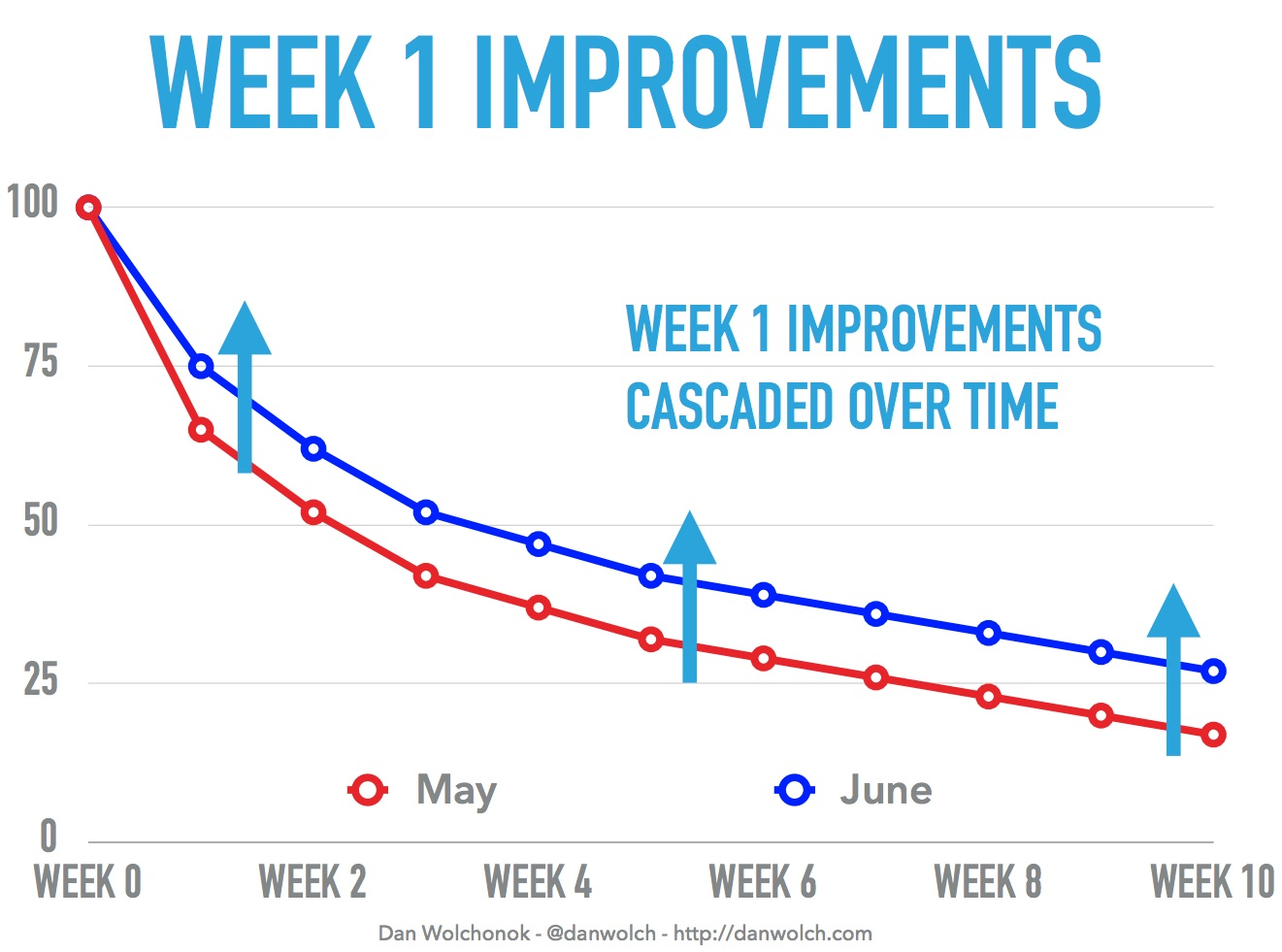 The more invested in your product customers are, the stickier it is.
What you'll be doing
Own and manage customer relationships from the point of sale through successful implementation.
Develop measurements to help understand the impact of successful implementation.
Create initiatives that help to drive successful product implementation.
Help the customer define their needs and manage the timeline towards seeing value.
Work with sales, product, and support teams to ensure that each piece of the journey meets customer expectations.
Build evergreen content and resources for customers (and other organizations) to use for education and drive rapid product adoption.
What you'll need to know
Pleasant and straightforward phone and video manner.
Technical knowledge of whatever frameworks your product uses if you work in SaaS. Otherwise, understanding of potential pitfalls of your physical product.
Organizational skills—you'll be working with a lot of customers, and you'll need to have expertise in place to keep all of their needs organized.
Understanding of market needs and current use cases of your product
The ability to be strategically minded. You'll be helping customers come up with their overall strategy with your product!

Sales enablement
Individuals in sales enablement are responsible for providing resources, tools, and training to improve the sales team's efficacy and customer focus.
Who it's good for
Sales enablement is a significant role for people who enjoy the challenge of working in sales. This is also an excellent role for people that enjoy writing and wearing many cross-functional hats.
Why it's valuable
Companies that implement a sales enablement strategy experience 19% more growth than companies that don't. Devoting energy and effort to sales enablement, rather than just leaving it to chance also boosts the percentage of salespeople reaching quota by
30%, as you can see in this chart from CSO Insights:
What you'll be doing
Work with the sales team to understand what gaps currently exist in their training and onboarding.
Partner with the marketing team to get a handle on content that already exists.
Create documentation, exercises, and other materials to help the sales team perform and exceed their goals.
Align your resources, tactics, and strategies with company KPIs and targets.
Generate documentation and guides that salespeople can use with their prospects to facilitate sales.
Advocate with your operations teams to get the appropriate tools and services for the sales team to perform their best.
What you'll need to know
Previous experience working in sales— you need to understand the pain points experienced by salespeople.
Understand how to communicate brand and product vision and roadmaps to nontechnical people.
Content creation experience, specifically with externally-facing resources.
 Knowledge of techniques and best practices for onboarding or adopting new strategies and tools

Information Architect
An information architect is responsible for creating all of a CX team's documentation and knowledge management for both internal and external customers.
Who it's good for
If you love writing docs, synthesizing knowledge, and sharing information, this is the role for you. There is also a heavy focus on user experience and learning styles. Information architecture is for a communication-forward person that also loves process.
Why it's valuable
Your customer-facing resources are often the first thing that prospective customers will see. A survey from Salesforce found that 89% of people use a search engine to find answers before making a call to get customer service. Having an information architect means that someone is wholly focused on writing those docs, making them actionable, and making sure that you are surfacing content in the right way.
What you'll be doing
Plan and design the information structure for your company's knowledge base and marketing site.
Conduct user testing to understand what customers want and why.
Work with customer-facing departments to uncover where there is the most need for documentation and clarity.
Organize and design strategies that keep customers and their learning preferences in mind.
Create interactive experiences, literature, and other materials to suit your internal and external customers' needs.
Coordinate with marketing and product teams to implement your strategies.
What you'll need to know
Knowledge of web production software and languages, like Visio, Photoshop, Dreamweaver, HTML, CSS, and Office.
Interest or experience in creating knowledge bases, sites, or interfaces in the past.
Understanding of user experience, web design, and best practices for web development.
Proven history in process and business intelligence improvements.
Interest or experience in architectural concepts, roadmaps, and product design frameworks and principles.
Strong visualization and communication skills, both written and orally.
Awareness of current trends and new technologies in information architecture and product design.
Support Operations
Support operations team members are responsible for being on the cutting edge of support technology and ensuring that all support team members have the tools they need to provide the best customer experience.
Who it's good for
Are you the type of person that learns about all of the newest technology and tells all your friends? Are you a test-driving machine? Support ops is the job for you.
Why it's valuable
Businesses grow revenue up to 8% above their market when they choose to prioritize better experiences for their customers. Giving your support team the best tools that they can use is a direct way you can prioritize better experiences. Choosing not to do so is like choosing to leave their experience up to chance, and forgo all that extra revenue.
What you'll be doing
Discovering, procuring, or building tools to improve the quality and speed of support.
Onboarding and training new members of the support team.
Analyzing current support workflows and crafting suggestions to enhance their efficacy.
Working closely with your product team to be the point person and voice of the customer on any product changes.
Championing the design and rollout of new support channels and service offerings.
Developing and maintaining documentation around standard operating procedures for frequent outages and support situations.
Identifying and acting to remove obstacles to delivering consistently high levels of service.
Taking part in forecasting and budgeting for customer experience and tracking the actual performance against budget.
Partnering with CX management to help customer-facing teams deliver on their components of overall company goals and objectives.
What you'll need to know
Experience working on the front line with customers.
Experience with different intricacies of customer-facing teams and their escalation processes.
Thumb on the pulse of new and current customer service tools and methods.
History of business process improvement.
Experience in customer-facing team leadership, especially cross-functionally.
Ability to communicate effectively with everyone from customer support reps to board members.
Potential coding knowledge in languages like Javascript, Ruby, HTML, and CSS.
The world is your oyster
There are four extremely different roles here that run the gamut. Some are extremely tied to support, whereas others, like sales enablement, are more cross-functional. Remember: these are just four roles that represent the larger pool of opportunities out there.
If you can find data for it, you can make almost any role fit. Take some time to think about what jazzes you up about your current role and working with customers. Then, take that drive and turn it into something that you can fill your days with. The world is full of your oysters—you just have to pick the one that looks best.
---
If you are searching for career opportunities in customer experience at the moment, you can explore the current openings at Jooble.
---