Read 5 writing tips that ensure a positive tone of voice and make your customers happy.
Live chat support grows in popularity every year. No wonder. Customers are busy people who value time and don't want to spend it holding on a phone line or waiting for an email response.
Around 73% find live chat the best form of communication with a company because it allows them to get help within minutes.
For 90% of customers, a quick reaction from support is critical: 60% of younger clients (aged 18-34) communicate with brands via live chats regularly, favoring this instrument for the ability to multitask while reaching out to customer service.

Most businesses realize such changes in customer behavior, opting for live chat support now. While some communication still goes via email software, the number of chats per agent per month continues to increase.
And that's when we might hit a snag.
With well-defined rules and tons of templates for writing customer support emails, some agents apply the same principles to communication in live chats. Result? Such conversations look and sound impersonal and robotic, hurting a business reputation:
Customers view it as a lack of professionalism, laziness, or total indifference to their needs.
For customer support agents, it's critical to understand live chat etiquette and maintain a positive tone of interacting with customers to make a great impression on them and boost their satisfaction.
In this post, we've gathered the five actionable writing tips to help you master the art of chat communication with customers.
Start your day 
with great 
quality 
content
5 Writing Tips for Communication in Live Chats:
1. Friendly greetings and personalization
First impressions matter; live chat conversation isn't an exception. As a customer support agent, you need to show professionalism from the start:
A warm, friendly, and welcoming greeting is your weapon here.
Why friendly?
Chat communication is less formal and more straightforward than emails or phone calls. A customer expects short, polite, and up-to-point messages, not those too long and filled with unnecessary information.
It's okay to have a bunch of canned greetings and modify each based on the situation. The following variants are the most optimal to consider:
Hi!
Hi there!
Hello!
Hello, [name], and welcome to [company]! How can I help you?
Hello! Thank you for visiting. What can I do for you today?
It's also okay to mirror what a customer writes to you. But, know the limit! If they greet you with "Yo, pal," it would be unprofessional to reply so (unless your brand's tone of voice is the same).
If a customer omits the greeting and asks something from the start, write "hello" or "hi" anyway.
And if they write nothing but "hello," write the same and encourage further communication with a question on what you can do for them.
Shall I introduce myself?
There's no need to do that because a customer sees your name and avatar in the chat window. Instead, do your best to call a client by name while greeting them.
You don't have to ask their names directly: It looks awkward and out of context. Instead, use the form in a chat window asking for a customer's name before the start of the conversation.
Personalization is critical for building customer relationships, loyalty, and satisfaction: 71% of consumers expect personalized interactions from companies, and 80% are more likely to purchase brands providing that.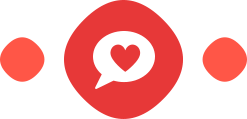 2. Conversational tone (But know the limit!)
We all heard that "write as you speak" stuff. It works for live chat communication to prevent agents from sounding too formal, robotic, and impersonal. (Everything that online users hate in the digital age!)
When speaking with customers via chat, sound like a human. Type as you talk and "forget" about formal writing rules. It's okay to:
Use personal pronouns

(you, I)

and contractions

(you're, we're, they've, etc.)

Add interjections when applicable

(Ouch! Phew… Wow!)

Start sentences with conjunctions

(and, but, for, so, or)

Keep sentences simple and short for them to sound more natural
But:
Remember basic grammar! A conversational tone doesn't mean poor spelling, grammar, and punctuation: All influence your message's meaning and the way customers will interpret it. Poor grammar signals unproficiency and indifference:
Indeed, why trust a person who doesn't know the basic rules of writing or doesn't even care to review a message before sending it?
So:
Train your grammar skills and invest in digital tools like Grammarly to catch and correct basic mistakes and typos.
Sure enough, they can't catch everything, so the good practice would be to do self-editing before sending a message to the chat: Whisper it or read it out loud to prevent typos and see if it sounds right.
And yet, there's a catch:
The problem with this rule of being conversational and friendly in live chats is that some agents try hard to sound like this and be funny. Customers, especially those angry, may interpret it as condescendence.
It's critical to know the limit and find the fine line here. Say no to:
Abbreviations like btw, brb, fyi, etc. Not everyone knows what they mean, leading to misunderstanding.
Double emojis, GIFs, or emojis with double meanings. While it's okay to use a single smile after greetings, funny cats or smiley faces look too informal, especially if a customer comes with a problem and is not in the mood.
Professional jargon and tech terms. Customers aren't experts in your niche, and they don't have to know all the tech details. Explain everything in plain English.
3. Empathy & sympathy
When talking to a customer, try to look at the issue from their perspective. Reaching out to you may be the last thing they do, and they hope to get help and understanding for a human in the chat.
It's critical to make them feel you are on their side and you'll help (or, at least, do everything you can to help) them.Emotional intelligence is a must for a professional customer support agent to develop. Empathy is the most efficient way to build loyalty, and using some conversational indicators during chat communication will signal your attention to a customer's problem.
Such conversational indicators are:
Yes, I understand you.
Oh my, that's a problem, indeed.
I imagine that's challenging.
We appreciate your feedback.
Hope it helps.
I can understand your frustration.
I'm sorry to hear that.
Let's see what we can do here.
Also, remember to add words like "thank you," "sorry," and "please:" They make communication, even via email software, smoother. It's okay to offer apologies and sympathy:
Acknowledging the mistake, combined with a resolution, sounds much better than accusing a client of doing something wrong or bouncing them from one agent to another and forcing them to explain the problem again.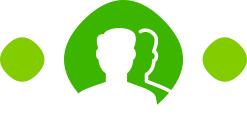 4. Positive language
Live chat etiquette prescribes customer support agents remain positive even when communicating with angry clients or those complaining about something. Most such customers are open to cooperation and may turn into loyal ones if you soften the way you deliver information.
You can achieve positivity in live chat conversation by removing negative language from it. Eliminate phrases like "can't," "don't," "yes, but," "you do it wrong," etc. Examples:
I can't do it now.
You shouldn't have done this!
We can't access your account.
Stop doing this!
I won't help you here.
They frustrate and disappoint customers and can fuel conflicts. Think of alternative phrases with no negative connotation: Positive language in online conversation makes messages 20% more trustworthy, and the positive tone adds clarity, demonstrating your openness to cooperation.
5. Proactivity
Don't wait for a customer to start a conversation. The reasons they don't do that are different: A customer can't see a chat window, they aren't sure what and how to ask, they simply browse your website, etc. Be proactive and reach out to identify why a customer is here, ask how you can help, or offer some perk.
Your proactivity can boost engagement and influence your website's overall performance. And even if a visitor doesn't respond, their overall impression of your platform will improve: They'll see you care and want to address them.
Prepare a list of canned messages to engage customers and automate parts of your conversations. Something like these:
Hi! Would you like to know about the special discounts we've prepared for you today?
Hmm… It looks like you've checked several pages here already. Can I help you find anything?
Hello there! I see you visit this page frequently but still doubt purchasing. Just let me know if I can assist you.
Sure thing, it's up to you to come up with yours and personalize those proactive messages for better engagement.
When the conversation is over, don't hesitate to ask for feedback: Share a satisfaction survey right after the end of the chat. The results will allow you to measure the quality of your live chat service, determine the progress, and understand the areas to improve.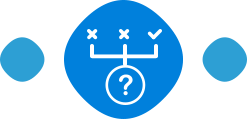 Over to you
Friendly service and positive communication with agents are top priorities for most customers coming to your brand. In the era of live chats and online messengers, you can give them what they want: proactive, speedy, and professional responses that will build loyalty and influence conversion rates in the long run.

Every detail can make a difference in live chat communication for customer satisfaction: Your words and tone, sentence structure, empathy, and frankness — all count and help you build strong customer relationships. Live chat etiquette has a place to be, so why not make the most of it?
---