To give the best customer experience, you need to ensure that your writing skills are spot on.
As a business, you're probably well aware that the days where customers call up to communicate with your business is are slowly disappearing. Instead, customers are much more likely to fill out a contact form, talk through a live chat system or write you an email.
Of course, phone calls are still used during essential times, but this number is decreasing fast. So, here are seven essential writing skills you need to know.

Speak Like Your Brand
One of the most important and essential rules to follow and writing skills to develop is writing in the same format, tone of voice and style as your brand does.
For example, take a look at RebelSpeak. Their brand is all about standing out from the crowd, and being true to yourself. That means that they come from a place of honesty. Their social media posts, such as 'Failure Breeds Success', shows their rebellious spirit.
Also, take a look at Coca-Cola. They've always aimed to project happiness to their audience. Take their 'Spread virtual happiness, send a virtual Coke' campaign is just one example of this.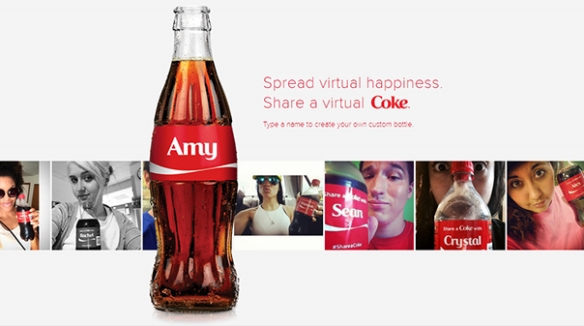 As you can see, these brands all stick to their voice, no matter where they're communicating with the customer. Whether it's social media, direct communication with the customer, or even through TV advertising, you've got to stick to the brand voice you've created. Deviating from this may seem off form and can even make potential customers distrust you.

Read Every Word
To give the best customer experience, you need to make sure that you know exactly what your customer wants. In fact, reading critically is the foundation of good writing skills, and it's imperative that you read every word.
By reading every word and the entire message, you'll be able to pinpoint exactly what the customer wants as well as picking up their tone of voice. This gives you all you need to know about whether the customer is simply enquiring something or really quite upset with something that has happened, allowing you to return your communications accordingly.
Ray Bussell, a customer support agent at Big Assignments, states;
"It's easy to fall into the trap of skim reading customer messages, especially when you're potentially reading dozens a day. Make sure you stay focused and take breaks from your computer screen, so you can read every message fully and understandingly."
Hand in hand with this consideration, it's also very important that you match the tone of voice that your customers are speaking to you with. Both, you and them can be sure that you're on the right page. For example, imagine a customer has a complaint, and so is unhappy in tone. Pulling on your best 'customer service' voice won't quite work here. In this instance, try and match the customer's tone. You can commiserate with them, and then look into solutions to make things better. This brings you both to the same level, meaning no one feels spoken down to, or ignored.
Make sure you read the situation and how the customer feels and be proactive in matching your language and tone of voice so they can relate, understand and allows you to give the best experience.

Live Chat Etiquette
It's common practice for businesses to state when they are leaving the customer on hold during a live chat communication. This helps the customer to know that they will be waiting for a reply and why they are doing so.
Customer: Hello, I made an order last week, and it still hasn't arrived. My order number is #abc123/

Agent: Hello! I'm sorry to hear that! I'm sure I can find out. Please give me a few minutes to check the order status.

Customer: Thank you, that's great.
This is all you need to do in the simplest form. Tell them you're leaving to help them, instead of just remaining quiet for a few minutes.

Use Tools to Improve Your Writing Skills
You're not alone when it comes to improving your writing skills. When writing, you don't want your written communications to be full of spelling mistakes, punctuation errors and grammar issues. It makes your messages hard to read as well as making the business look unprofessional. In fact, to guarantee the best accuracy, it's recommended that you enlist the help of tools such as these;

Sympathise with the Customer
It can be incredibly easy to be rude, stressed out or even angry when writing to the customer rather than speaking to them. It's essential that you don't fall into this trap as it can have dire consequences to your customers.
Instead, put yourself in their position. They've used your business, given their hard-earned money and, in return, have had a bad experience. The chances are that you'd feel pretty upset and annoyed. You'd want the customer service rep to empathise with you.
Fortunately, it's easy to empathise with your customer using just a few short phrases at the end of your sentences, such as 'You're Right', 'I understand' or 'I see your point'. Even just these phrases alone allow your customers to know that you're on their side and you're there to help them out.

Be Honest & Truthful
Whether you're having a bad day, or you've just got a lot to do, it can be easy to lie to a customer, just to get them off your back. However, this can have catastrophic consequences for your business and what started out as a small problem can get escalated into something bigger.
Just one example is how numerous UK banks sold hundreds of thousands of their customers PPI without their prior knowledge, in essence lying to them and hiding the fact that they were making money from their customer without them knowing. This has now come back around as the banks are being forced to pay out millions of pounds in return.
Likewise, the discount coupon company Groupon was also caught out while it was in its expanding stages back in 2010 when it released the Groupon Promise, a statement that said how the company was going to treat its customers fairly and put them first.
However, a BBC report found that the company then went onto to breach these statements and found the company had imposed unfair terms, avoiding refunds, false advertising and poor pricing practices. The report gave Groupon 3 months to change or it would be shutdown.
Lying for others happiness?
If you don't know the answer to a question that your customer is asking you, don't lie to them. If your customer is asking you a customer service questions, simply admit that you don't know. However, in the light of good customer service, be willing to go out of your way to find out.
All you have to do is let your customer know that you're going to go and find out the answer as quickly as possible and you'll be with them shortly.
Customer: Hello! What's your return policy on electronic items?
Agent: Hello! I'll just check my knowledge database, and I'll be back with you within a couple of minutes.
Customer: Great, thank you.
As you can see, lying is only going to cause unhappy customers but letting the customer know that you're proactive in finding out is giving them the best experience you can.

Close Off Your Messages on a High Note
After you've dealt with your customer queries and requests, your customer should be feeling happy that everything is sorted. To cement this positive feeling towards your company, end your conversation of 'I'm glad I could be of service, customer name. I hope you have a great rest of your day!' can go a long way!
---