Testimonials are a great way how to show the credibility of your brand.
Testimonials are statements from happy customers that have engaged with you. Honest thoughts from real customers entice prospective customers to engage with your services.
But how can ensure you get the most value from your testimonials? For example, testimonials are more effective when shown after or alongside your product details. People won't care much for customer testimonials if they don't know what the product is.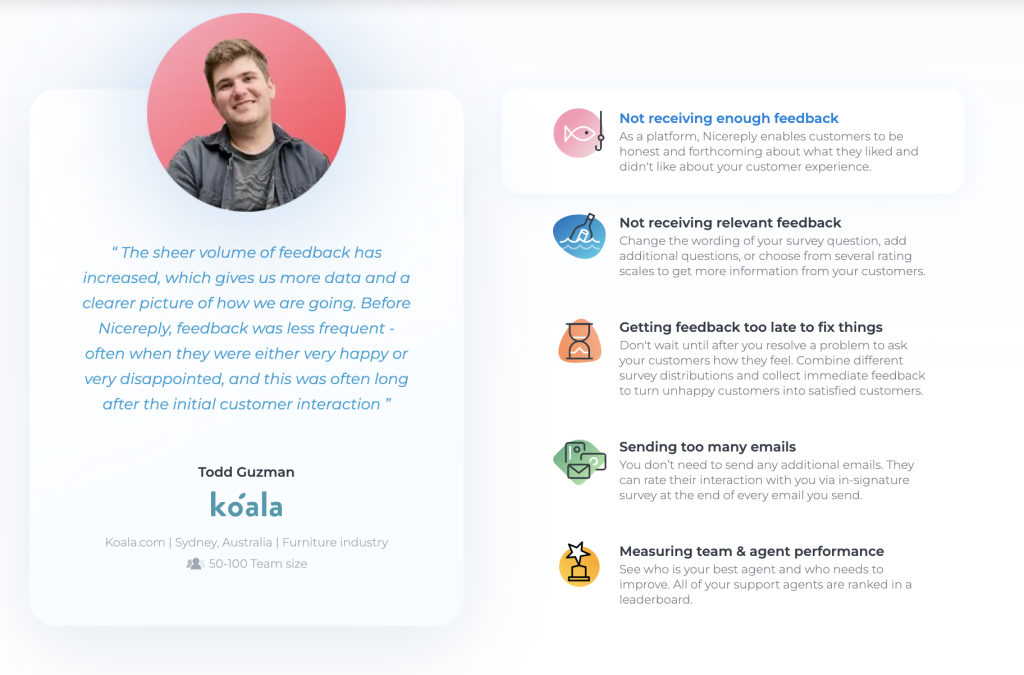 Notice how Nicereply's testimonials are shown alongside their software's features. With each problem, Nicereply aims to address (as shown on the right), they have a matching testimonial to substantiate their claims (left).
Nicereply also includes the reviewer's image with each client testimonial. We'll talk about why this is important later on. With that said, here are tips for displaying testimonials on your website effectively.
1. Create a page dedicated to reviews
You may want to create a separate page dedicated to testimonials.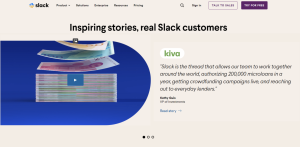 This method cleans and minimizes elements on your homepage or landing pages, providing a better website flow for your visitors. It also helps the homepage load faster for an improved customer experience. Shown below is Slack's dedicated page for customer stories.
Placing your reviews and testimonials on a dedicated page allows you to put more of them instead of the three or five you're limited to when you place them on a homepage or landing page.
If you have a dedicated reviews page, you may also want to add featured customers. These customers are reputable, trustworthy figures in the industry whose opinions you want to be highlighted. A page dedicated to these reviews will make your company seem more reputable and reliable.
2. Tap into User-Generated Content on your product pages
User-generated content, or UGC, is content created by your customers. These are usually published on the web in the form of social media posts, video testimonials, reviews on third-party platforms, and much more.
Curate UGC about your brand from different parts of the web and place them on your product pages. This process will allow any potential customer to better understand what the product looks like and what other people say about it.
Logitech, a PC peripheral company, utilizes UGC from Twitter and Instagram to spice up their flagship headphone product page. This gives the browsing visitor a better idea of the product.
You can use a brand-monitoring tool to search the web for mentions of your product name or brand. This software will show you results, complete with media, which you can incorporate into your product page. Just be careful since brand-monitoring tools also fetch negative mentions of your brand.
Also, search for your brand or product hashtag on various social media platforms. This practice is valuable, especially if you've instructed your customer base to use your hashtag. Doing this will fetch you social media posts such as Instagram media and Tweets, which you may place on your product pages.
Additionally, rewarding customers for submitting UGC can be good for customer retention. For example, you can create a social media contest for your existing customers and reward the winners with free products, discounts, etc. This will get you more UGC while attracting new customers and cultivating loyalty among existing customers.
3. Display testimonials on key pages
You may have a different definition for a key page depending on your company's goals. If you aim to lower cart abandonment and increase checkout, your checkout page may be your key page.
If you're looking to increase your free trial users, your free trial page may be your key page.
You can increase your form fill-up rate or sign-up rate on key pages by placing authentic testimonials on these pages.
Shopify, for example, adds testimonials from high-profile customers on this landing page used in their search ad campaigns.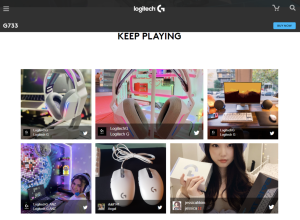 Notice how there is a CTA right after the testimonial. That's no coincidence. Social proof is supposed to win the trust of interested buyers. Putting the CTA nearby makes it even easier for potential customers to convert quickly.
4. Utilize customer success stories
Customer success stories are an in-depth narrative of how your client has used your product to reach their personal or business goals.
Success stories are a compelling recollection of a before and after, stating what the client has experienced when doing business with you. These stories are one of many types of testimonials you should include in your website design proposal.
Customer success stories are very effective for B2B clients and customers in various niches.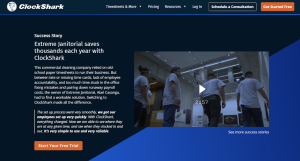 Clockshark, a B2B clocking company, features a success story testimonial video from Extreme Janitorial on its landing page. A testimonial on a website like this may compel your target audience to take action.
Invite a happy customer for a sit-down video. You can have a single person or a group of people who can take turns being interviewed.
Ask them these questions:
What was their life like before they used your product?
How did they hear about you?
How do they use your product?
What's their life like after they used your product?
Would they recommend you to their friends?
You may even incorporate clips from the interview into your product videos. And besides using them on your website, you can distribute the success stories through other channels, including email and social media. In my own business, we regularly profile user success stories in our blog, email newsletter and via social media.
5. Use a carousel for Twitter reviews
On the occasions you're mentioned positively on Twitter, you can gather these positive reviews and place them on a carousel to greet site visitors. Tweets make for great testimonial examples.
The great thing about using a carousel is that they don't use up precious vertical scrolling space that will otherwise ruin your visitors' browsing experience. Carousels minimize the space needed to display social proof and genuine word-of-mouth.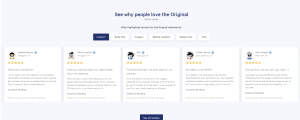 You should put your carousel testimonial after your product features. That way, the customer testimonials on the website will have more of an impact.
As shown above, Casper, a sleeping solutions company, features a customer testimonial carousel underneath their product features section. You can use themes, templates, and WordPress plugins for designing and building your carousel."
6. Include headshots of customers
It's always a good idea to include the headshots of customers whose testimonials you include on your page. This adds credibility to the testimonials.
A quote that's attributed to a person will have more impact than a block of text that visitors might perceive to be just that, a block of text.
Remember our Nicereply testimonial? It's an excellent example of how to use headshots with written testimonials: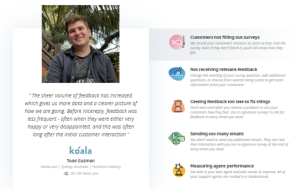 Nicereply also includes the customer's name, company, country, website, industry, and the number of employees near the testimonial. These details put a face behind the quote and give the review some personality.
Here's another example from Zoom: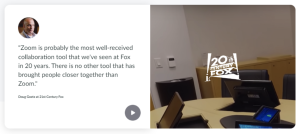 The videoconferencing tool company also includes a video to go with the written testimonial and the headshot.
It's best to ask your customers directly for the headshot. Don't just Google their names to get it. You might end up including a picture on your site your customer isn't particularly proud of.
Worse, you might end up inserting the headshot of someone else. If your customers are too busy to take a picture of themselves, ask them if it would be okay for you to use a picture of them online.
Don't forget to send them that same image. You don't want any violent reactions to the headshot when it's already on your page.
In Closing
Testimonials are effective and genuine marketing collateral that can increase conversions. There are loads of places you can place your testimonials on your website.
One way is to post all customer quotes on a dedicated review page. You can also post UGC on your product pages to act as social proof. Use a carousel to showcase client quotes and Tweets. Finally, include the headshots of your customers near the testimonials to add more credibility to these reviews.
These methods will help make your marketing efforts extremely efficient by converting more visitors into customers.
---