Use the new 5-star CSAT and boost your customer feedback surveys to the next level.
We are very excited to share with you one of our biggest news! Empower your customer experience with a popular 5-star rating scale and enjoy all advantages it delivers.
Why should you use a 5-star rating scale?
A 5-star survey is one of the most popular ways to gather customer feedback. This type of scale is suitable for wide audiences since the idea of a 5-star rating is universal.
The 5 stars represent the positive upper limit, while the 1 star represents the negative customer experience. 

It's an intuitive system that is easy to analyze and interpret.
Moreover, you can change the sentiment of the scale if you want to.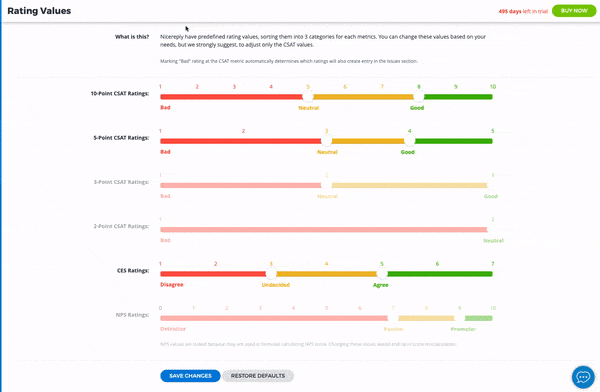 If you want to use a 5-star scale you have to create a new survey.
Try our brand new 5-star rating scale and create a new survey now. Not a Nicereply customer? Create a 14-days free trial and enjoy all benefits of Nicereply's customer feedback surveys.
---