Choosing the right tool for your surveys may not be easy. It's always good to read a proper tool comparison.
A lot of similar features, price differences, and endless research. In this article, you will learn about the features you can expect to find in each solution.
Let's look at what Simplesat and Nicereply tools offer and which one is the perfect fit for you.
What do the tools have in common?
In-signature (embedded) surveys.
Editable design & scales.
Survey preview mode.
Update tickets directly in your helpdesk system.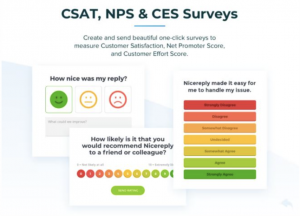 Nicereply advantages: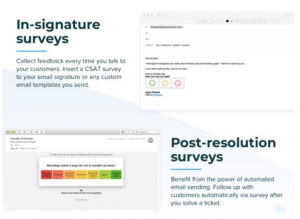 Simplesat advantages:
Wide range of survey icons.
Multiple-choice questions
Possibility of making a review "Public".
5-star survey scale.
What are the main differentiators?
Nicereply Surveys are designed for customer support and success teams.
While most free online survey tools have limited capabilities, Nicereply surveys have been designed especially for the needs of customer support agents.
This can be seen by the number of positive reviews on sites such as Zendesk Marketplace, G2, Capterra, or Trustpilot.
Thanks to a wide selection of integrations, almost every help desk system communicates with our surveys so well! The most popular include: Zendesk, Front, LiveAgent, Pipedrive, Freshdesk, and many others.
"What I really liked about Nicereply is that it extends the functionalities of my existing helpdesk software and becomes the central repository for everything customer surveys related." – Mike L. R., G2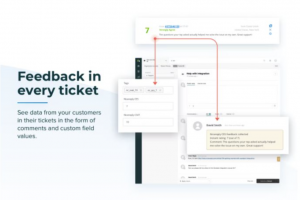 ✔️ Flexibility
An unlimited number of active surveys.
Ability to customize your URL and entire branding.
Combine your in-signature and post-resolution surveys.
✔️ Feedback loop & easy managing
Stay on top of the feedback by checking the rating feed in real-time.
You never miss the context of the rating because scores are tied back to the tickets.
Automate the follow-ups straight from your helpdesk.
You can categorize feedback with tags.
✔️ Powerful analytics
Analyze teams and support agents' results.
"Overall, I definitely recommend especially for teams on a budget and not much time to onboard. The process was quick, easy and the Nicereply team is super helpful." – Emily M., Capterra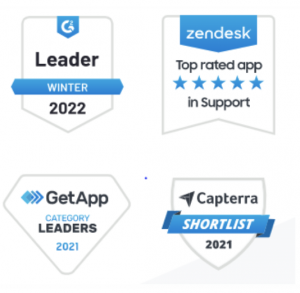 If you need a more detailed description of how our surveys work, read this article.
Conclusion
Whatever tool you choose, both have something to offer. It all depends on your preferences. While for someone the price is a deciding factor, another support manager considers features or integrations as the most important point.
The best thing you can do is to create a 14-days free trial to see how surveys work in real cases.
If you still have any questions, schedule a demo with our Customer Success Managers to discuss the right solution for you.
---