Trying to win back every single customer who churned might have a negative impact on your profitability.
Customer churn is an unpleasant reality of any business, both B2C and B2B. However, if a customer once purchased your product or service, there's no guarantee they are going to stick around forever, even if they totally loved it.
Customers may be leaving for a variety of reasons – price issues, unresolved complaints, poor service, competitors offering greater value, etc. Whatever the case, with the right customer win-back strategies in place, reactivating former customers may greatly add up to your bottom line.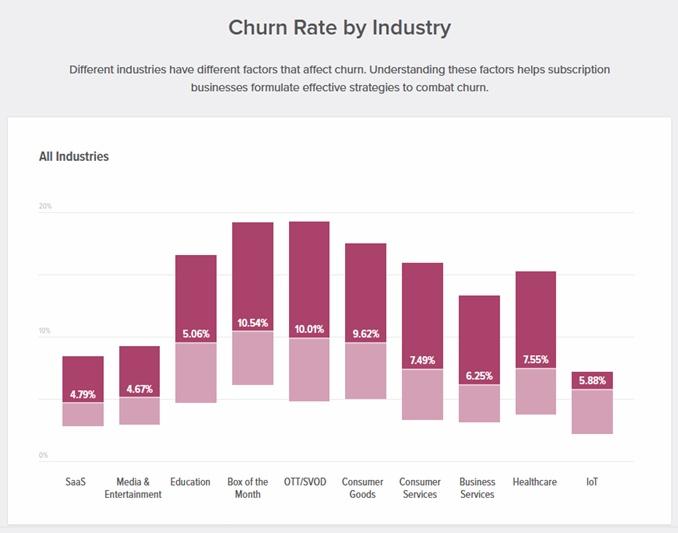 Here's why you should pay attention to bringing lost customers back and what strategies may efficiently work for your business in 2022 and beyond.
Start your day 
with great 
quality 
content
Is it worth winning back lost customers at all?
A study by Marketing Metrics revealed that businesses have a 20-40% chance of winning back a lost customer, as compared to a 5-20% chance of converting a prospect into a new customer. While not necessarily all lost customers are worth your reacquisition efforts, some of them might be more valuable to your business than cold prospects.
In fact, the Client WinBack Benchmark Study found that 26% of clients return with a strategic win-back campaign, their customer lifetime value doubles, and the ROI for reactivating past clients is 32X or more. The same study claims that win-back campaigns generate an average $485K for small businesses.
According to V. Kumar, a marketing professor at Georgia State University who studies customer win-back strategies, businesses have better chances to re-engage lapsed customers for a number of reasons. First, they have already demonstrated the need for your product or service which means it's easier to re-convert them compared to cold prospects.
Second, there is no need to build brand awareness as they are already familiar with your offerings. And last but not least, advancements in technologies, like CRM and customer databases, make it easy to refer back to the history of previous customer interactions with your brand and craft more personalized win-back offers for those who churned.
How to Win Back Lost Customers: Key Strategies and Tactics
Find out why they left in the first place
Figuring out why your lost customers stopped buying from you is the most critical step to start with. Getting to the bottom of issues will help you determine the right course of action and whether each particular customer should actually be re-engaged. That can easily be done by asking for customer feedback through surveys.
For example, your customer loss survey may include questions like:
Why did you decide to become our customer?
What did you like the most about working with our brand/ product/ service?
What caused you to leave our company?
Which competitor did you shift to?
What made you choose our competitor?
What can we do to earn back your business?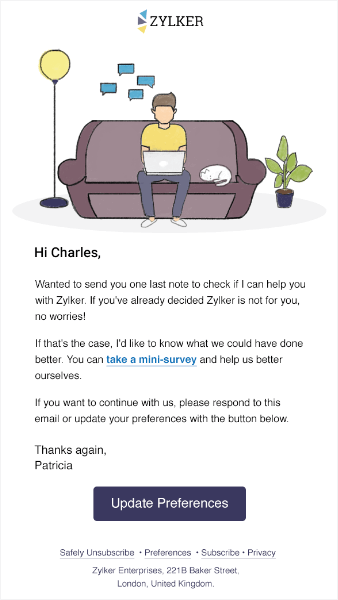 Even if one specific customer isn't worth trying to win back, these surveys can still give you valuable insights into where your business, product, or service failed to meet customer expectations and how you can possibly retain other customers. E.g., if you find out that the majority of those who left did so because your product lacks some critical features for your target audience, you may want to take another look at your product roadmap.
Identify those who are more likely to return
Trying to win back every lapsed customer might turn out to be a waste of your time, marketing budget and human resources. Instead, you should go selective and pick out only those who are more inclined to return based on their previous behavior and the data gained from your customer loss survey. Certain categories of customers would naturally be more willing to return than others. These include customers who:
Referred your product or service to others
Never issued complaints in the past
Had complaints that were successfully resolved (a customer left satisfied)
Canceled because of price rather than poor customer service
Likewise, customers who churned because of both price and an unsatisfactory experience are the least likely to return back to your business. It also makes sense to look at the lifetime value of lost customers and focus more attention on those who purchased more in the past and were generally easier to sell to. This is information that you can source by reflecting on previous transactions using contract lifecycle management software or a similar contract database.
Approach them with the right offers
Once you've identified and classified lost customers into the segments that are most valuable to your company, think of how you can approach them in the right way with the help of your sales and marketing automation software. At this point, offering one-size-fits-all incentives would not be the best strategy to go for. Alternatively, tailor your win-back campaigns based on the reason for their leaving.
E.g., SaaS customers who left due to price can be offered a special discount or access to a product's premium features. If customers found your product hard to understand, you can offer them free training or exclusive access to educational content.
Whatever the case, your win-back email campaigns should be customized to match each customer segment.
When offering special incentives to lost customers, you should also take into account that the rewards you provide will most likely influence a customer's behavior once they return. E.g., if you offer a one-time purchase coupon, it may not always encourage a customer to re-purchase. However, a long-term discount on their next three purchases may be a stronger motivating factor and help regain their interest in your product.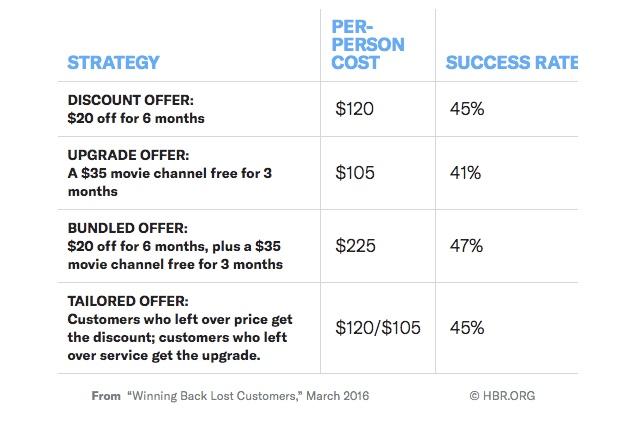 According to the study mentioned in the Harvard Business Review, pitching the right offers plays a key role in winning back lost customers. E.g., a telecom company tested 4 win-back offers with 40,000 customers, and here's what they found:
Employ personalization tactics
Personalization continues to be among the top priorities for both marketing leaders and global consumers – and 2022 is no exception. According to the recent Emarsys data, 2/3 of consumers remain loyal and frequently purchase from a brand due to the influence of personalized communications.
Personalization can also go a long way when it comes to winning back lost customers. E.g., customers who left due to a negative experience with customer service may be reactivated with highly personalized incentives. If they were not completely satisfied with your product or services, you can let them know you've made major improvements based on customer feedback.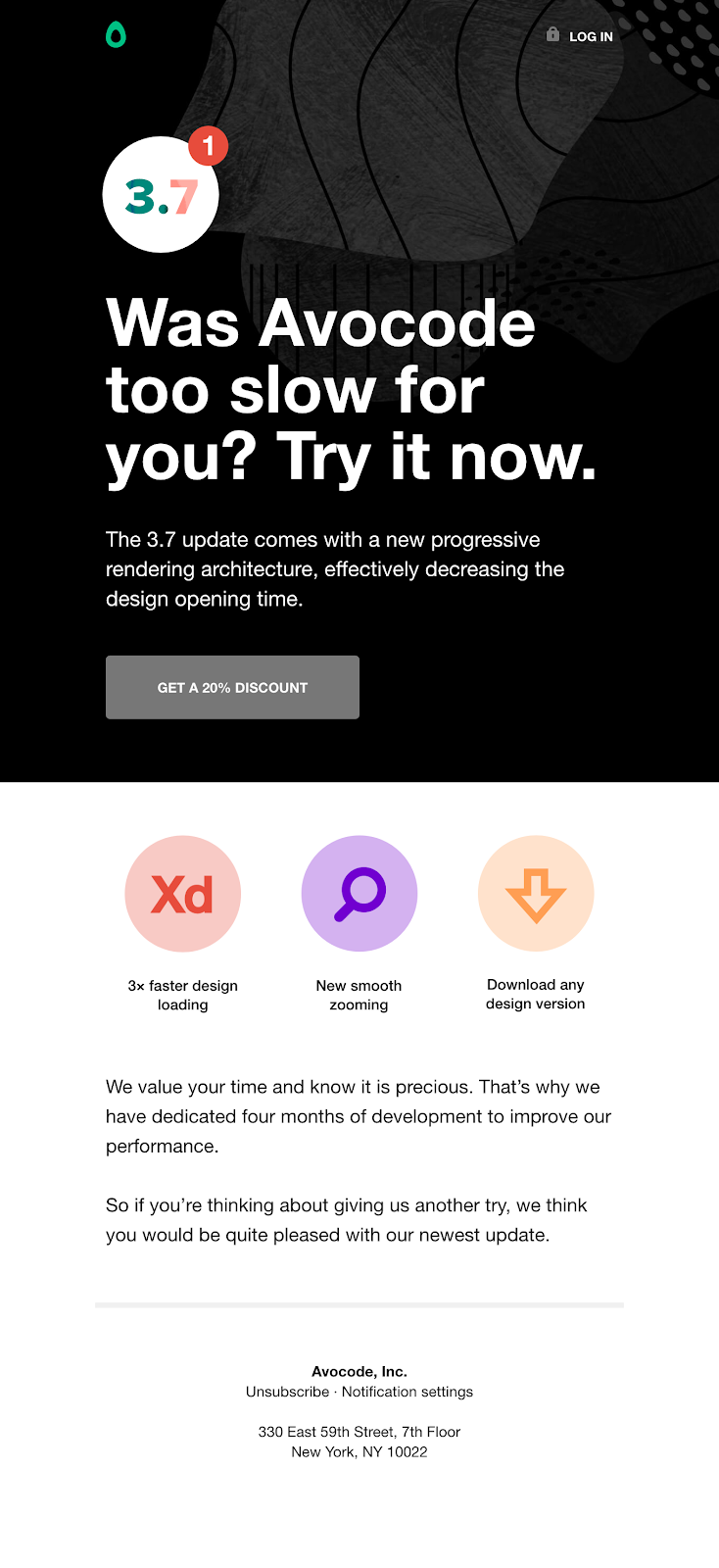 Reach out to customers before they churn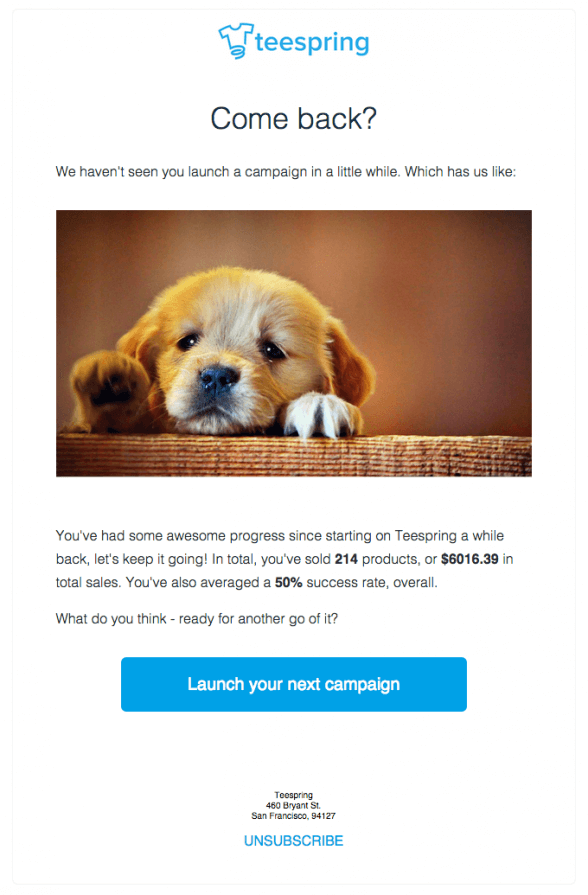 The most efficient and cost-effective way of winning back lost customers is to prevent them from leaving in the first place. Instead of contacting former customers after they have left, you can identify those at-risk customers who are about to churn and reach out to them proactively with re-engagement email campaigns.
It can be done by simply tracking how long it has been since they opened your emails or logged into their account. You can then craft a series of re-engagement emails and remind them of the value they have already experienced with your product or service.
The Bottomline
Lost customers might represent a greater value for your business than cold prospects since they are already engaged with your brand and are easier and cheaper to sell to. But just like cold leads, some of them are worth more than others.
Trying to win back every single customer who churned might have a negative impact on your profitability. That is why you should identify and focus your re-engagement marketing efforts only on people whose prior behavior suggests they would be more likely to return.
Once the right customer segments are defined, you can customize your win-back marketing campaigns to approach lost customers with the most relevant offers and personalized incentives based on the reasons for their leaving and their needs.
Integrate LiveAgent with Nicereply and measure customer satisfaction from a single dashboard
The foundation of any successful business is customer satisfaction. Connect LiveAgent with Nicereply to capture and store customer feedback and data as tickets within the app. Include a survey at the end of every email, support ticket, or chat and customize its design to suit your needs. With the combined capabilities of NiceReply and LiveAgent, you'll improve your transparency and communication.
---
---