A robust Voice of the Customer
(VoC)strategy equips you with all the data you need to understand your customers better than ever before.

What's the biggest difference between a business that succeeds and one that fails? Successful companies know their customers inside and out, while unsuccessful ones are flying blind. They might have the same products or services, but the successful ones understand their customers' needs and desires and constantly strive to exceed them.
But knowing your customers isn't something that happens overnight. It requires continuous effort and dedication to research, track and analyze customer data in order to gain meaningful insights. So, how do you keep up with the ever-changing consumer landscape?
Start your day 
with great 
quality 
content
One way is to implement a Voice of Customer (VOC) program.
A robust VoC strategy equips you with all the data you need to understand your customers better than ever before. It enables you to monitor customer sentiment over time and gain insights into their buying behavior, preferences, satisfaction levels, and more.
If you're new to the concept of VoC, don't worry — it's not as scary as it sounds. This article will give you a rundown of all the necessary deets, from what VoC is and why it matters to how you can start using it for your support team (it's easier than you think!).
So buckle up and get ready to give your customers the experience they deserve.
What is the Voice of the Customer (VoC)?
At its core, the Voice of the Customer (VoC) is about understanding what your customers are saying about your business, product, or service. Think of it as a feedback loop that takes customer input and channels it back into your decision-making process to improve the customer experience.
No matter the size or type of business, VoC is critical for understanding customer satisfaction and expectations. This is why companies both big and small dedicate time, money, and resources to listening to the Voice of the Customer.
Some examples of how different types of businesses can benefit from VoC include:
Online stores. By understanding what customers are saying about their shopping experience, eCommerce businesses can learn how their customers interact with their websites, the perceived value of their products and services, and the overall customer experience. They can, then, narrow down the most pressing issues and make improvements to their website, payment systems, product offerings, and more.
Coaching services. With VoC feedback, coaching businesses can uncover key insights into what clients are looking for and how they feel about their experience. This type of data can be invaluable in tailoring their offerings and whittling down potential client pain points to create a signature coaching system that's tailored to the needs of their market.
B2B companies. The VoC initiatives can shed light on customer sentiment in the B2B space, helping businesses understand their customers and adjust their strategies to meet the changing needs of their market. This can lead to more efficient processes, improved customer relations, and better long-term revenue growth.

How does VoC impact the support department?
Support teams are often on the front lines of gathering and addressing customer feedback and concerns. Without a robust VoC strategy in place, support teams may find it difficult to keep up with customer demands and miss opportunities that could help improve their customer experience.
A strong VoC strategy‌ will empower your support team to better understand customer sentiment and prioritize their efforts accordingly. They'll be able to quickly identify and address customer issues, as well as use customer feedback to inform product and service improvements.
By leveraging VoC, support teams can truly become the "voice" of their customers and make sure their feedback is heard and acted upon.
Why is the Voice of the Customer (VoC) important?
If you're still not sold on the importance of VoC for support teams, the benefits below might change your mind.
Better customer experience
In a world where 89% of companies compete primarily on customer experience, the voice of the customer (VoC) can give you an edge. Sure, you might have a support team ready and willing to help solve any issue that comes their way.
But without VoC, you won't know the root cause of those issues. Is it a specific feature that's causing frustration? Is it a lack of education on how to use your product? A well-executed VoC program will address these questions, allowing you to get to the heart of the problem and better serve your customers.
Increase customer retention
What's better than acquiring a new customer? Retaining an existing one. While enticing new customers may hold a certain appeal, keeping current customers happy results in higher ROI and increased profitability. In fact, holding onto existing customers can increase profitability by 25-95%.
A strong VoC program can help you do just that. By keeping your ear to the ground and staying in tune with your customer's needs and concerns, you're more likely to keep them happy and retain their loyalty.
Enhance product development
Your support team is likely the first to hear about any issues or pain points with your products and services. And while they may be able to process those concerns on a case-by-case basis, wouldn't it be even better to prevent them from happening in the first place?
Through the active inclusion of VoC into your product development process, you can gather critical insight into what your customers want (and don't want) from your offerings. This approach empowers you to anticipate and eliminate pain points before they occur, leading to a better product for your customers.

How to set up a VoC program
By now, you're probably sold on the benefits of the voice of the customer. But how do you actually set up a VoC program? Below, we'll walk you through the steps you need to take to get started.
Step #1: Define your goals and objectives
As with any new program, you'll want to start by defining your goals and objectives. Do you want to improve the customer experience? Increase retention rates? A clear understanding of what you hope to achieve will guide your VoC efforts.
Step #2: Determine how you'll gather and house feedback
You'll also want to think about how you'll gather customer feedback, as well as where you'll store and analyze it. Will you use surveys? Social media monitoring? In-app feedback forms You could consider using a virtual mobile number so that customers can give feedback by text. As for storage, some companies opt for dedicated VoC software, while others use spreadsheets or project management tools. Determine what works best for your team and resources.
Step #3: Assign ownership and set up a process
Once you have the logistics ironed out, it's time to assign ownership and set up a process for addressing and acting on feedback. Who will be responsible for collecting and analyzing it? How often will you review feedback, and who needs to be involved in the decision-making process? Who will communicate any changes or updates to customers? Answering these questions will ensure a smooth and seamless process.
Step #4: Communicate with and involve your team
Your VoC program won't be successful without the buy-in and involvement of your team. Communicate the goals and objectives of the program, as well as how it will benefit both customers and the company as a whole. Encourage team members to actively gather feedback and suggest improvements, and make sure they know how and with whom to escalate any urgent concerns.
Step #5: Solicit and act on customer feedback
Gathering feedback is only the first part — you must also implement processes for addressing it. Respond to any pressing concerns promptly and efficiently, and regularly analyze feedback to identify patterns or recurring issues. Once you've identified areas for improvement, make a plan to address them and communicate any updates to customers. This could involve changes in product design, new policies or processes, or improved training for your team.
Step #6: Loopback and measure success
Evaluate the success of your VoC program by measuring any progress towards your initial goals and objectives. Have retention rates improved? Are customers reporting a better experience? Continue soliciting feedback and fine-tune your program as necessary.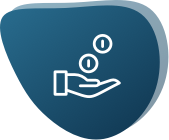 Getting the most out of your VoC program
These strategies will prepare your team to tackle your VoC program:
Leverage digital tools
Take a look at what digital tools you can use to support your VoC efforts. Some tools you may want to consider include:
Social media listening and monitoring tools. Social media has quickly become one of the most popular channels for customer feedback, so you can't afford to ignore it. Set up feeds and monitoring tools to ensure your team doesn't miss any mentions of your brand online and use these channels to proactively solicit feedback.
Customer experience survey platforms. Whether you're adding a pop-up on your website or including an extra step in your app, survey platforms like Nicereply can help you gather customer feedback at critical points in the customer journey. These tools typically include NPS and CSAT surveys, as well as features for gathering open-ended feedback that can help you dig deeper into customer sentiment.
Survey and feedback form distribution tools. Operationally, you'll want to make it as easy as possible for customers to provide feedback — whether that means including a link or QR code in your customer service email signature or using chatbots to send targeted survey requests. By incorporating tools like QR code generators and bot builders into your VoC program, you can ensure a smooth and efficient feedback collection process that doesn't disrupt the customer experience.
Feedback housing platforms. When it comes to analyzing all of the customer feedback you've gathered, you'll need a centralized platform where you can view, sort, and act on this data. Having a central feedback housing platform can help your team respond to feedback promptly and track the progress of your VoC program.

Plan out your resources
Think about the resources your team will need to handle the influx of customer feedback. These may include additional staffing, education on new tools or processes, or even additional technology to handle increased volumes. Examine your current resource capacity and decide what, if any, changes are needed to support a VoC program before you get started. That way, you can avoid resource scheduling conflicts and ensure that you have the bandwidth to deal with customer feedback effectively.
Create VoC education programs for new support execs
Just as leadership development programs are essential for building future managers, voice of the customer (VoC) training programs are key to developing the next generation of customer service execs. To get started, focus on areas such as customer service fundamentals, conflict resolution skills, and effective communication strategies.
And make sure you provide regular feedback and coaching to support the ongoing learning of your team. By ensuring your next generation of support executives receives the right training, you'll prepare them for the ever-changing customer service landscape.
Segment users to collect feedback
One of the biggest mistakes companies make is gathering feedback from all of their customers in aggregate. Doing so can skew your results and limit your ability to take action on feedback for specific segments. Instead, design a voice of the customer program that allows you to gather customer insights based on different user personas and assess whether the changes you make are improving the experience for each segment.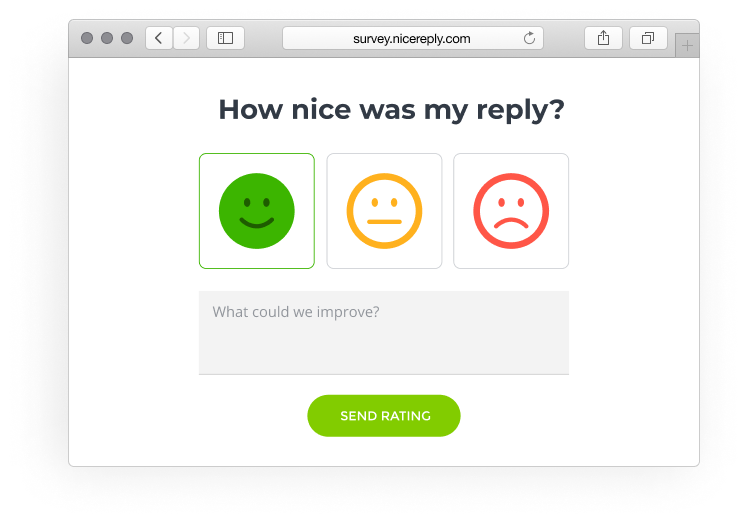 Keep up with the latest trends and innovations
Last but not least, make sure to stay up-to-date on the most recent trends and developments in VoC. New technologies and strategies are constantly emerging to help companies better understand customer sentiment and drive action. And if you don't keep up, you risk falling behind your competitors. So invest in staying current with disruptive technologies and trends — it will help you secure your position as an industry leader and ensure that your VoC program remains at the forefront of customer experience technology.
Take advantage of Voice of the Customer (VoC)
Launching a VoC program may require some upfront investment, but it can be well worth the effort in the long run. By acting on feedback and improving the customer experience, you can build stronger relationships with your customers and set yourself up for success in an increasingly competitive landscape.
---