Customer service trends of 2023! Learn from the best ones and find out what support leaders see as the biggest challenge of the upcoming year.
As we approach 2023, it's time to reflect on everything you've learned and develop your strategy for next year. There's an important key to creating a successful plan that's often overlooked: understanding the context in which you're operating.
We reached out to seven customer service experts to understand what's just over the horizon in the customer experience world. We wanted their perspective on the challenges customer support teams are facing and the things they need to know before starting a new year.
To that end, we asked them one simple question: what will be the customer service trend in 2023?
Start your day 
with great 
quality 
content
At a high level, next year's uncertain economic forecast will require more focus than ever from companies. This means that customer service teams around the world will need to focus on becoming more efficient, frequently through the use of AI to improve deflection. Smart use of the latest technology will keep customer service teams prepared to deal with evolving customer demands.
Just as importantly, customer service leaders will need to focus on keeping their teams engaged to improve employee happiness and retention, while also maintaining a high-quality support experience.
Top customer service trends of 2023

Josh Magsam
Vice President of Partner Operations at PartnerHero
The trend for 2023: With the economic forecast looking rough in 2023, it's more important than ever to establish a baseline of metrics and work with your team to align those metrics as goals. For success in 2023, look for ways to humanize your support. You'll be creating more loyal customers and employees.
With the economic forecast looking rough in 2023, it's more important than ever to establish a baseline of metrics and work with your team to align behind those metrics as goals.
Human contact will also be more important than ever. A lot of fascinating work is being done in the broad world of A.I.-enhanced software and automation applications. Many of these tools can really be a lifesaver for your team, but customers still want quick and effective access to a friendly, knowledgeable human who can understand their problem and help troubleshoot.
For success in 2023, you have to look for ways to humanize your support – whether that's training for phone agents, dialing back the use of macros and allowing for unscripted responses, or some other solution unique to your ecosystem. Your customers will thank you (and your amazing team) if you put people first.

Hilary Dudek
Senior Director of Customer Support at Sana Benefits
The trend for 2023: Leveling up the AI paths of a customer's support journey to improve deflection and focus more on retaining strong support agents.
Next year, there'll be a focus on humanizing AI components of customer support. Yes, AI is key to scaling effectively as it allows for deflection opportunities via self-service. However, I think we negatively impact CX when AI doesn't function intuitively. I anticipate a focus on leveling up the AI paths of a customer's support journey. This will involve two components: taking AI/intent recognition to the next level and a heavier blend of human support with the AI.
As a byproduct of the first focus, the second focus will really be on internal retention – especially with the Great Resignation and the high levels of disengagement we see in the workplace. Attracting, hiring, and retaining strong support agents is not a new goal for most companies, but I think in 2023, companies will finally see what it takes to do this successfully. Competitive compensation, flexibility, a strong emphasis on work/life balance, and defined clear growth paths will have to become a standard part of the package, and I'm here for all of this!

Nouran Smogluk
Director of Customer Support at Komoot
The trend for 2023: Next year will be the year to learn to do "more with less."
The biggest trend I see is "how to do more with less." Considering the world's state of affairs and the shrinking economy, there's a major focus on customer experience being a competitive differentiator. Still, there isn't as much capital available to invest in support teams (or executives aren't willing to make those investments).
So the question will be: How can we maintain great service at a lower cost? The answers will likely range from automation to AI-driven self-service to outsourcing. Support leaders will need to be creative and find new ways to create great experiences for customers without requiring significantly more resources.

Brendan Ledger
The trend for 2023: Leaders will need to focus on using technology to scale operations while keeping up with higher demand during economic uncertainty.
Many industries are facing economic uncertainty in 2023, which means businesses will be focusing on costs to protect their bottom line and/or burn. Support teams often feel the blunt end of this switch in focus—being considered a Cost of Goods Sold (COGS) on the balance sheet—and will be pushed to keep costs low.
Next year, I see support leaders focusing on operating costs and ways to scale their operations to keep up with customer demands while achieving strong unit economics. Uncertainty in markets doesn't necessarily mean fewer customers or fewer support requests; for some industries, this might lead to more volume. So leaders will need to focus on best-in-class technology solutions for their support tech stack; contact deflection and operations are two key areas to invest in.

Camille Emefa Acey
Vice President of Customer Success at Disco
The trend for 2023: It's time to show customers that you're addressing their pain points by using targeted messaging.
Targeted tech touch messaging will be big in 2023. By now, most of us should know enough about our customers to be able to craft and trigger messaging that goes out to the right person at the right time about the right product or feature to solve their problem. We've been hitting our customers up for feedback for years.
Now is the time to show them that we've been listening to them, that we know and understand them, and that we are addressing their pain points and know what to do to deliver an exceptional user experience. CX teams will need to partner with stakeholders across all the major functional areas of the business to make these efforts successful.

Tim Jordan
Manager of Customer Support at Cars.com
The trend for 2023: 2023 will be a year where companies switch from focusing on their customers to focusing on their employees to, in turn, create a better customer experience.
Highly engaged customer service employees always lead to higher satisfaction. 2023 will be a year where companies realize they need to invest way more in their employees, which will lead to their employees taking better care of customers.
In 2023, I think we'll see an increased focus on employee engagement and employee development. These two things are closely related, and both are critical to high performance and employee retention. In a tougher economic climate, every business needs to be proactive about keeping employees happy, productive, and growing.

Paul Tucker
Director of Product Support at EveryoneSocial
The trend for 2023: Budget cuts will pressure teams to "do more with less." Companies that succeed will be those that focus on building strong teams and not AI as "the solution." 
With staff and budget cuts rising, I believe 2023 will mark a pressure increase on Support to "do more with less" overhead. To further complicate things, this "do less with more" endeavor will take place in the climate of admirable yet ever-ballooning customer expectations. Today's customer expects a human, helpful, speedy, one-team-does-everything experience—which is challenging to deliver with a substantial budget, much less a modest or shrinking purse.
I believe the companies that double down on automation and AI as "the solution" for Customer Support will suffer. In contrast, companies that focus on building teams of empathetic, engaged, and skilled communicators will succeed. Automation or AI may help, but it's not the solution in and of itself.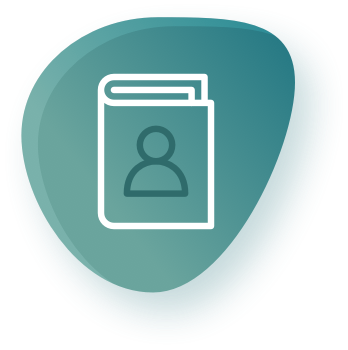 Know your customers in 2023
There are some strong parallels across these predicted customer service trends for 2023. If automation, human-centeredness, employee engagement, and efficiency aren't yet incorporated into your annual plan, now's the time to make adjustments.

If you're not sure what your customers think of your current customer experience, you should start a free trial of Nicereply today. Nicereply enables you to gather constant customer feedback, which should be the foundational layer of your 2023 customer service strategy.
---