Every business reaches a point when the main task become to build customer loyalty. But before it all, first comes a great customer experience.
Today's business leaders know that customer loyalty is important. Loyal customers not only keep giving you more business, but by advocating for your brand, they also bring in new customers without costing you anything.
Customers will be loyal to your business if they have a great experience with you. Delivering a great customer experience (CX) builds trust and keeps customers returning.
Start your day 
with great 
quality 
content
A report released in 2022 by Emplifi reveals that 43% of customers think of their past experiences with a brand when considering a new purchase.
But are businesses delivering a great customer experience? Unfortunately not. The same report reveals that 49% of customers have left a brand in the last year due to poor customer experience. What is stopping them?
Some 76% of businesses are unable to deliver a personalized experience across all channels due to the lack of correct data, necessary tools, and inefficient workflows.
In this post, we share five tools to help you collect the necessary data and build efficient workflows to deliver a great customer experience and loyalty.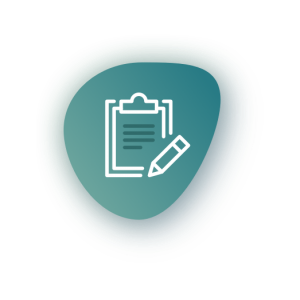 1. vcita – CRM tool with a client portal
Friendly relationships last longer than purely transactional ones. This increases trust improves the customer experience and induces loyalty.
This is the reason 68% of customers are more likely to spend more money on brands that treat them like individuals rather than a number on the screen. People are more likely to buy from people rather than faceless corporations.
Here is how you can forge better personal relationships with your customers:
By tracking every business interaction. Thanks to this activity you can maintain transparency and segment them appropriately. A powerful CRM and client portal can help you and your customers to be on the same page.
By sending personalized emails and SMSs. With the help of a CRM tool, you can segment your audience based on data collected, you'll pull your customers closer.
Budding businesses with budget restrictions could find it difficult to invest in, and manage, all of the separate tools to make this a reality. Fortunately, vcita solves the problem by offering a full suite of management tools for small businesses in the service sector.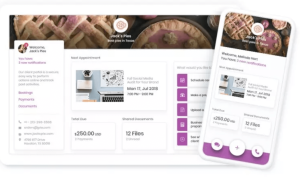 Apart from keeping it budget-friendly, this reduces the number of applications you need to use. The client portal helps businesses and their clients maintain transparency by keeping track of every purchase, interaction, and transaction, also making it easy to communicate directly and schedule more services.
On the basis of this data, businesses can easily segment their customers by sending them personalized messages, streamlining appointment booking, and automating payments.
The CRM solution of vcita can help you run campaigns on different channels, segment your audience, automate email and SMS marketing campaigns, and get dynamically generated reports to better understand how your business is performing at any given time.
2. WotNot – no-code AI chatbot
Customers have great experiences when they face no roadblocks while using a product or receiving a service. Unfortunately, this is rarely how interactions actually take place, for a variety of reasons. When people need help, customer support is crucial.
Good customer service can change a customer's perception from "this doesn't work" to "this works great" within a few minutes. Customer service ensures that a customer is not on their own when facing a problem.
According to a survey conducted by Microsoft, 90% of consumers place a high value on customer service, and 58% are willing to churn if it is not up to the mark.
However, it can be challenging for certain companies to provide round-the-clock customer service due to budget limitations. The go-to solution, in this case, would be chatbots that will keep the lights on 24/7 at minimal costs.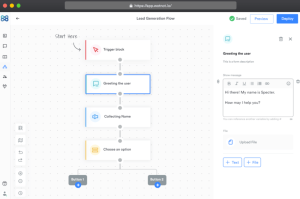 As developing a chatbot is not an apparent solution for small teams with tight budgets and short deadlines, the ideal solution would be a chatbot that can be created by professionals with no technical knowledge. WotNot helps businesses create no-code AI chatbots that can cater to their customer's needs at all times.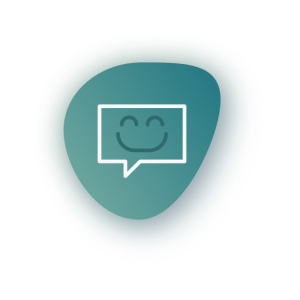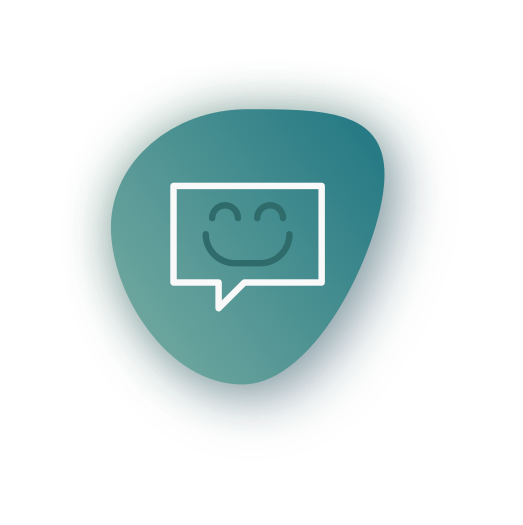 With the help of readymade templates and a drag-and-drop graphical bot builder, companies can create intelligent, helpful bots for their products/services in a few minutes.
3. Nicereply – learn about your customers through surveys
Customers want more and more personalization and are even willing to share their data and pay more to receive personalized service. Although it is a common fact that delivering personalized experiences helps businesses to gain more customers and retain them, remember that a lack of personalization can cause the loss of your customers.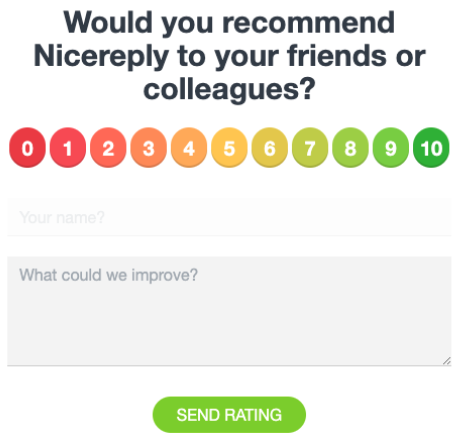 Approximately 80% of self-classified "frequent shoppers" have revealed that they will only shop from brands that personalize their experience, while a 2019 survey revealed that brands are at risk of losing 38% of their customers due to bad experiences resulting from poor personalization.
With the expectations of customers and the risk of churn at an all-time high, brands need to be accurate while delivering services and creating digital experiences for their valued customers.
One of the most effective ways to learn more about the preferences of your customers in a non-invasive way is to ask them through a form when they visit your site. Nicereply helps budding brands easily create a variety of surveys in minutes.
Net promoter score (NPS), Customer Satisfaction Score (CSAT), Customer Effort Score (CES), and ratings are some of the surveys that you can create and share with ease using Nicereply.
4. Help Scout – center for knowledge base articles and help docs
In the previous section, we discussed how important it is to provide great customer service as your customers can run into roadblocks while doing business with you. It is also interesting to note that customers prefer self-help.
According to the same Microsoft study, 88.5% of respondents in the age group of 18-54 expect brands to provide online self-support options.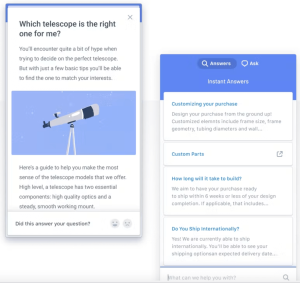 This is unsurprising when we consider that self-support capabilities reduce the dependency of a customer and equip them to solve their own problems fast. The go-to solution, in this case, is to make all of your help docs and knowledge base (KB) articles as accessible as possible.
Help Scout offers a comprehensive solution for businesses to enable online self-service by helping them create a center for KB articles and help docs.
As it can be integrated with help desk applications and email, Help Scout can smoothly fit into your existing tech stack. With lots of APIs, integrations, and custom reports, it is the perfect solution to equip your customers to help themselves.
Content is how businesses relay the value they offer to their customers, which helps motivate sales prospects to take action. To make sure that your content achieves intended goals, you need to deliver it in a format that your audience enjoys engaging with.
For instance, if your customer is on a mobile device, sharing content in a mobile-friendly format will be ideal. Some 77% of Gen Z and millennial customers say that the right content at the right time increases their trust in a brand. Now, with various parameters that drive customers' preferences and lots of content, it can be challenging to deliver personalized content.
Adobe Experience Manager has a content management system that helps businesses create and manage personalized content experiences for their customers.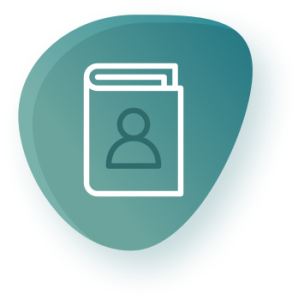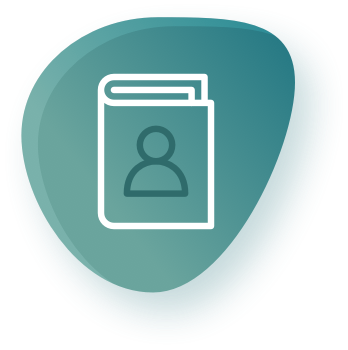 The end-to-end solution provides smart tools that can find, adapt, and deliver personalized content across various channels. This way content development teams have to spend less time converting their assets and creating different formats.
The crucial factor for ensuring great CX focuses on the usability of your products. The only way to figure out if your product is usable and understandable is to test it and optimize it – that is where UXtweak comes in.
UXtweak is a user experience (UX) research software that helps you improve your CX by testing your website or mobile apps with your target users to find out if your product is usable or confusing to your users.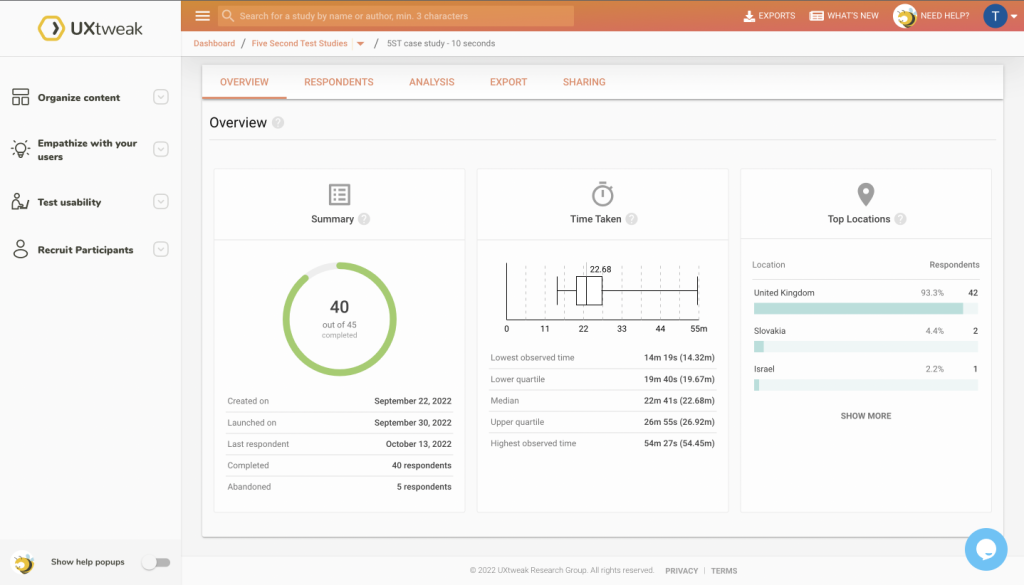 The platform offers multiple features such as card sorting, tree testing, or preference testing tools that allow you to conduct research and usability testing on anything from prototypes to finished web or mobile applications. The insight and feedback you obtain will help optimize your product for a great customer experience.
Wrapping up
Loyal customers are good for business and delivering a great customer experience is central to gaining loyal customers. There are five ways (and tools) in which you can deliver a better experience:
Send them personalized messages based on data-backed segmentation. Tool: vcita.
Give them 24/7 customer service through AI-based chatbots. Tool: WotNot.
Learn whether they find your content and experience useful through surveys. Tool: Nicereply.
Create a knowledge base to equip them to help themselves. Tool: Help Scout.
Deliver personalized content in desirable formats at the right times. Tool: AEM.
Optimize the customer experience. Tool: UXtweak.
We hope that this post helps you make great strides towards delivering a world-class experience to your customers.
---