"There's nothing better than tucking in with a good book when the weather starts getting colder. Plus, the holiday season is coming up."
A couple of months ago, Conor asked the #leadership channel in Support Driven Slack for some book recommendations for customer support. (If you're not part of Support Driven and you work in customer support, start by joining the community now!). A very thorough and eclectic list was assembled – almost none of them directly applicable to customer support.
I finally got around to compiling the list and saving it for later.  Maybe it's time we all took a page from the Icelandic tradition of gifting our favorite people with a book on Christmas Eve.
I'm not going to sort them into any particular order, other than the order that they were recommended in. It makes for a slightly whimsical list of 20 books that have all been guaranteed fresh by the Support Driven community.
We'd love to gift five lucky readers their choice of book from this list. To enter, share this post on Twitter with the hashtag #20booksfromSupportDriven and which book you'd pick to read first. Don't forget to tag @nice_reply! We'll choose five winners on November 10th.
Enjoy!
1.Ready Player One by Ernest Cline
Recommended by @chrisjoemart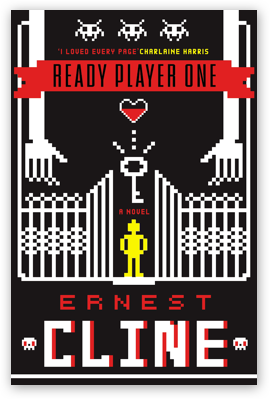 All work and no play, right? Chris recommended this book because he had "just read it recently and thought it was good for folks around my age, with lots of fun references to 80s 90s pop culture." I really enjoyed it as well, so dive in!

---
2. Radical Candor by Kim Scott
Recommended by @conor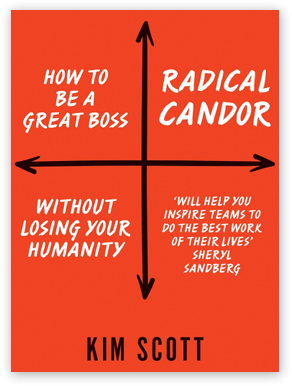 The original idea of Radical Candor became popular through a First Round Review blog post, which has since been shared over 130k times. It's a management technique practiced by leaders like Sheryl Sandberg founded in the principle that good feedback is honest (sometimes brutally so) but rooted strongly in caring personally. Sound interesting? Pick up this great read to learn more about embracing Radical Candor.

---
3. Leading Change by John P. Kotter
The next three books were all recommended by @balevine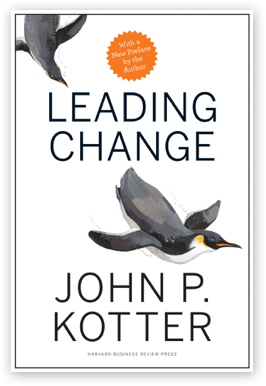 Brian is VP of Support at Plaid, and previously head of support at GitHub. He knows a thing or two about managing teams, and suggested these three books as a good starter kit for any leaders – managers or otherwise.

---
4. Nonviolent Communication by Marshall Rosenberg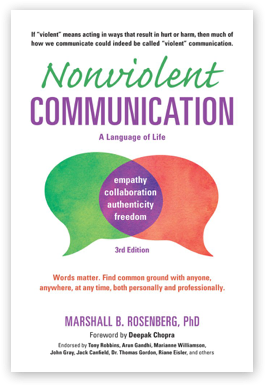 From Brian: "Nonviolent Communication offers an immediately useful framework for thinking through and talking through conflicting ideas. While I find the writing kind of muddled in places, I still put a lot of it into practice in my personal and professional life, especially when it comes to de-escalating contentious situations (particularly useful at Thanksgiving)."

---
5. Buy-In: Saving Your Good Idea from Getting Shot Down by John P Kotter
"When I was pretty new to management," shares Brian, "Buy-In and Leading Change got me thinking about how buy-in and change management works. Together, they frame buy-in as something you DO rather than something you GET. They helped me stop thinking about "office politics" and more about collaborative processes for making meaningful contributions to an organization. And I think they're effective for people at any level in their careers, at any level in an organization"


---
6. High Output Management by Andy Grove
Recommended by @henry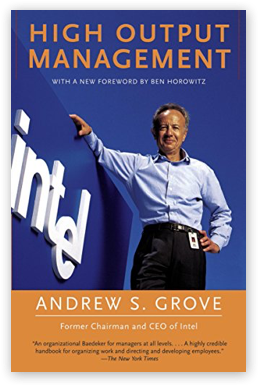 A previous CEO recommended this to me when I started managing a large team and I also got a lot of value from it. Henry says that "the stagger forecasting charts that it covers are really useful," and that he's been using them since joining his last team. It definitely impacts how you think about maximizing output potential – important in a growing team.

---
7. Thanks for the Feedback: The Science and Art of Receiving Feedback Well by Douglas Stone and Sheila Heen
Recommended by @duvall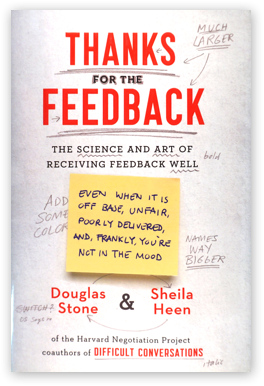 "Even when it's off base, unfair, poorly delivered, and frankly, you're not in the mood" – states the note on the cover of this recommended book about receiving feedback. This one is at the top of my list after @duvall recommended it.

---
8. Turn the Ship Around by L. David Marquet
The next three books are all recommended by @lisahhhhh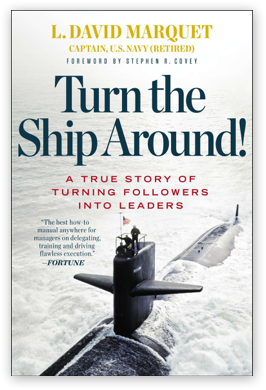 Three awesome books for people working in a product company. Turn the Ship Around focuses on change management – in particular, changing a bad situation into a good one. Read it if you need to drastically change course.

---
9. Badass by Kathy Sierra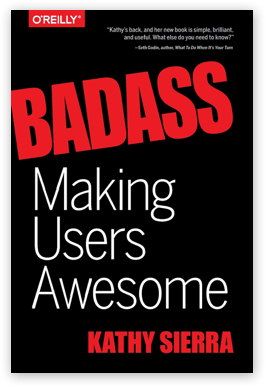 Badass is all about making your customers as successful as possible – great for product and customer success people!

---
10. The Power of Habit by Charles Duhigg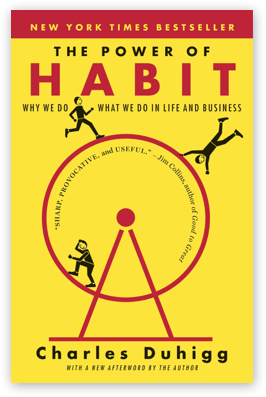 Of The Power of Habit, Lisa says "it is excellent and weirdly gripping – I read it on an overnight plane journey and was hooked."

---
11. The Outsiders: Eight Unconventional CEOs and Their Radically Rational Blueprint for Success by William N. Thorndike
Recommended by @chrisjoemart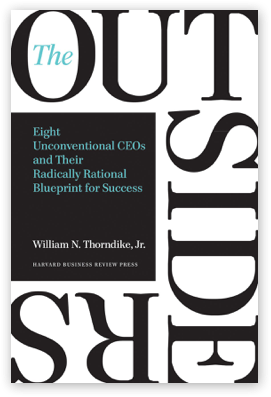 So, when he recommended it, I originally thought he meant the classic high school literature book The Outsiders (which you should also read). But this recommendation actually focuses on the stories of CEOs who shunned traditional advice and grew extremely successful companies. Chris' recommendation is well backed up – The Outsiders was actually #1 on Warren Buffet's recommended reading list in 2012.

---
12. Give and Take: A Revolutionary Approach to Success by Adam Grant
Recommended by Petya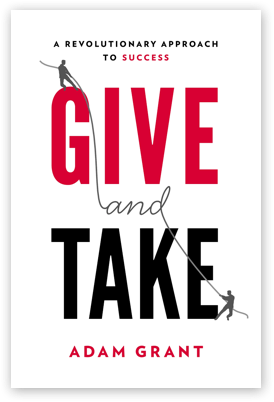 The alternative title for this book is "Give and Take: Why Helping Others Drives our Success" which I actually appreciate more as it appeals to my inner support person. Adam Grant focuses on how social economics rewards the givers more than the takers when it comes to personal success. (PS: it's also a good way to get value out of the Support Driven community – the more help you give, the more successful you'll be!)

---
13. Tribal Leadership by Dave Logan, Halee Fischer-Wright and John King
These two recommended by @sarahleeyoga.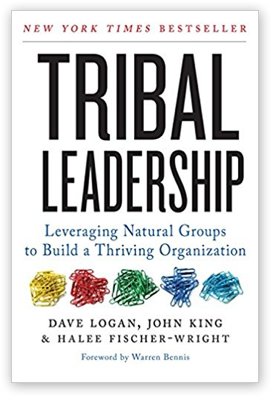 Hey, that's me! These are the two business books that I consistently recommend to customer support professionals. Tribal Leadership was a recommendation from @andrewspittle that has really changed my worldview. It talks about the different stages of culture in a company and offers strategies on how to move from one level to the next. It made me realize that I'd been operating at an "I'm Great (and You're Not)" stage for most of my career.

---
14. Effortless Experience by Matt Dixon
Effortless Experience is an enormously influential book about the power of making things easy for your customers. It's the book that launched the customer effort score metric, and it's totally changed my customer support philosophy.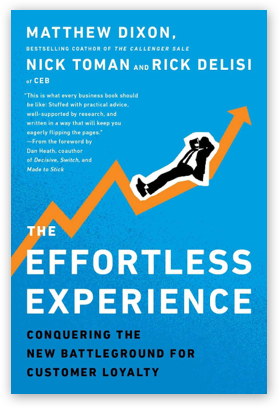 ---
15. When Generations Collide by David Stillman and Lynne C. Lancaster
This is a must-read book which reflect four separate generations working side-by-side. Insightful book provides hands-on methods to close the generation gaps.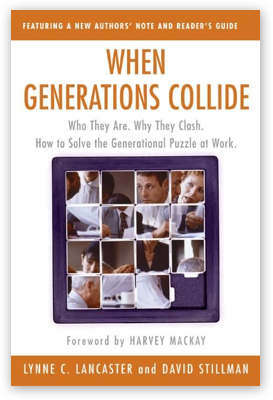 ---
16. Not Everyone Gets a Trophy by Bruce Tulgan
Recommended by @schwartzoid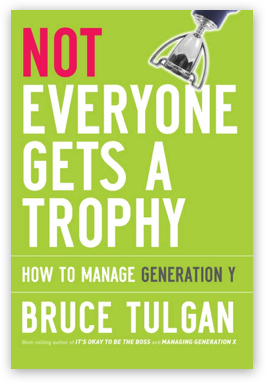 The demographic makeup of the office is changing. As millennials (ugh, I know, I hate the word too) become managers and the majority of the workforce, new skills and strategies will be required to work together effectively. These books help you learn how to navigate these new changes (as a millennial, baby boomer or gen X-er).

---
17. Runaway Species: How Human Creativity Remakes the World
Recommended by @jspearson
Well, today I learned that Figma has a library where every new employee contributes a book along with a hand-written recommendation. Love that idea (and they are hiring). Of Runaway Species, Jason says, "I enjoyed this book because it really spelled out some big difference between humans and other animals". The authors talk about how humans seek to "…astonish others, to amaze, and to inject wonder, surprise, and incredulity."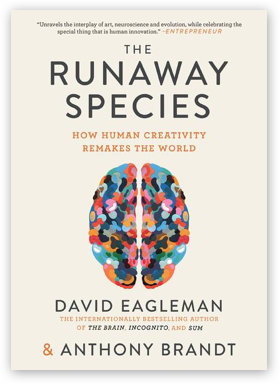 That aspect is missing from computer intelligence. We're looking to be wow'd and human imagination is what powers our ability to create and re-create things in new ways. It's also probably why we will never be content, which has its own consequences."

---
18. Leadership Step by Step by Joshua Spodek
Recommended by @nickgaston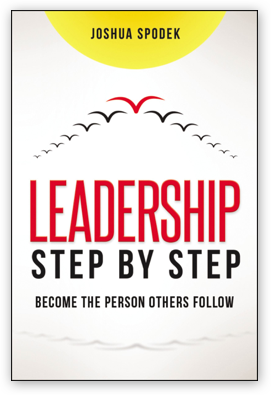 Every review about this book mentions how practical the advice is. If you're new to management, or just want some inspiration to improve your leadership skills, this is the book for you. "It's action based stuff that really got me digging deeper into how I manage and lead people," Nick shared with us.

---
19. The Obstacle is the Way by Ryan Holiday
These two books recommended by @zacharybk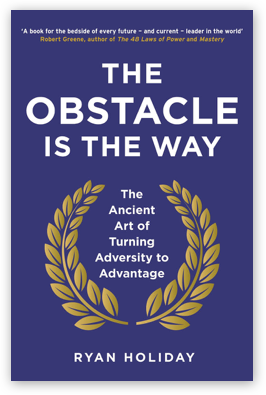 The Obstacle is the Way is a book for building resilience and is based on the principles of Stoicism. Don't know anything about Stoicism? That's alright. Zach says this is a great introduction.

---
20. Never Split the Difference by Chris Voss and Tahl Raz
I've been recommended Never Split the Difference many times. It's a former FBI hostage negotiators guide to the secrets of negotiation and how to apply it. Being able to negotiate with customers is a very handy customer service skill, so don't hesitate to pick this one up!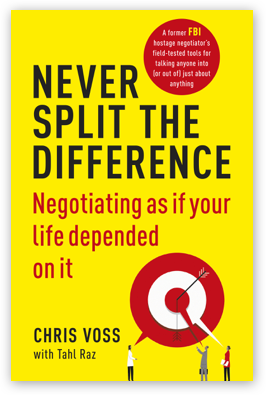 ---