Customer journey map & customer behavior can often differ from what you expect, leaving businesses perplexed about why they do certain things, like abandoning their carts.
That sudden disengagement leaves store owners disillusioned and desperate to improve their existing customer experience. But how to do it?
To optimize your store's customer experience effectively, you need to get into the consumer's mindset with a customer journey map. Only once you walk in your customer's shoes can you understand the intent behind every action they make, making the "why" clear from a customer perspective.
What is a Customer Journey Map?
A customer journey map illustrates how a customer experiences a business. It's a visual representation of every aspect of the customer experience, giving companies a deeper understanding of their consumer's mindset.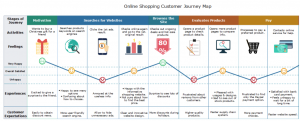 When you understand every intent behind customer actions, you can begin to create world-class experiences made possible only by knowing how customers feel every step of the way.
How to Create a Customer Journey Map
Below, we'll explain every step of the customer journey mapping process. After completing your first journey map, you'll be ready to take your customer experience to the next level.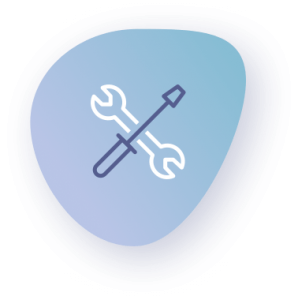 1. Define Clear Goals
Before doing anything else, it's essential to understand your exact intentions in creating a customer journey map. Otherwise, your efforts won't have any meaningful direction, and your journey map won't do much to help you.
A practical customer journey map has a realistic, clearly defined purpose, such as:
Concrete goals like these make your customer journey map an actionable tool to improve customer satisfaction.

2. Obtain Customer Data
Now, it's time to research your average customer and understand what makes them tick. This will provide your firm with the information needed to accurately map out a typical customer experience.
The easiest way to do this is to integrate questionnaires directly on your website. Questionnaires and surveys will ensure you get the feedback of people interested in your product rather than random people.
Some examples of insightful questions include:
What led you to our website?
What do you want out of our product or service?
Have you bought anything from us? If so, what were the deciding factors in your purchase?
Have you ever needed customer support? If so, how did you feel about the experience?
Are you able to navigate our website easily?
Ensure your questions give you the customer feedback you need to reach your end goal. For example, stores looking to reduce cart abandonment should ask customers what caused them to leave their store.
Using Analytics Tools
To supplement the customer feedback you gather, use dedicated analytics tools to understand your existing website telemetry. Google Analytics is an example of an analytics tool to assist in journey mapping.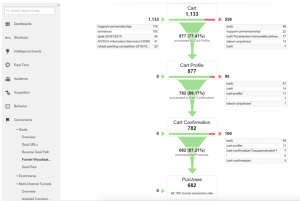 Buyer funnels are one of the most popular uses of Google Analytics, as depicted above. Insights like these are directly applicable to your customer journey map.
3. Identify Customer Touchpoints
The places where customers interact with your business are called touchpoints. Existing both on and off your site, these touchpoints significantly impact your customers' perception of your brand. You can use data from the aforementioned customer interviews to help identify these interaction points.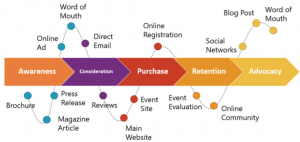 When creating your journey map, you'll record all the touchpoints defining your customer's interaction with your business. Touchpoints provide a more profound understanding of how each customer interacts with your business, enabling you to refine every aspect of their experience.
4. Begin Customer Journey Mapping
Armed with the knowledge gathered in the previous steps, it's time to start your customer journey map. You're well on your way to achieving your chosen goals, so get excited!
Mapping the Present State
It's time to begin mapping your current customer experience. Aided by the input of your colleagues, identify all the touchpoints, pain points, actions, and channels that define your average customer's experience as it exists presently.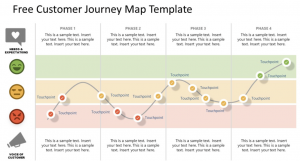 Make sure to contextualize each touchpoint with the phase and mood accompanying it. For example, if feedback suggests your customer support experience is poor, add that as a pain point in the "support" phase.
Shameless plug: Nicereply specializes in taking your customer support satisfaction to the next level. Check out our CSAT surveys and learn how your customers evaluate the support you provide.
Always keep your predetermined end goal in mind.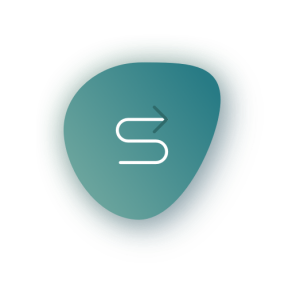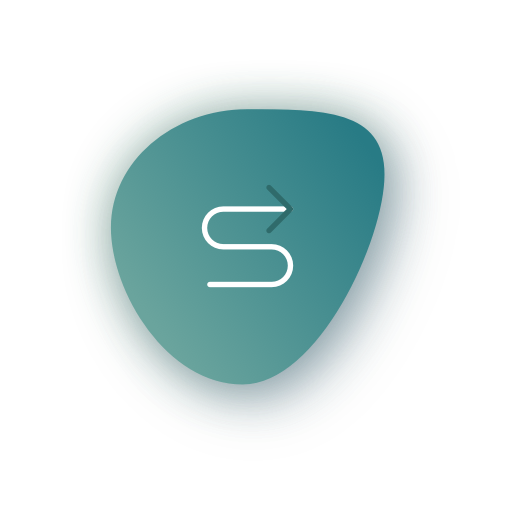 For instance, a company trying to reduce the rate at which customers abandon carts should look for the pain points and difficulties that might be causing them to do so.
Mapping the Ideal State
Knowing how the typical customer journey looks now, you can map out a future, ideal state according to your previously-defined goal. Once complete, your entire organization will have a blueprint they can use to improve their respective departments, resulting in an awesome wave of overall improvement.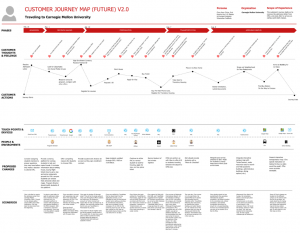 Let's go back to our cart abandonment example. In that scenario, imagine that you find your payment processor is making the payment process difficult for the customer, causing them to navigate away from your website.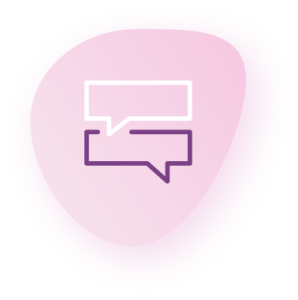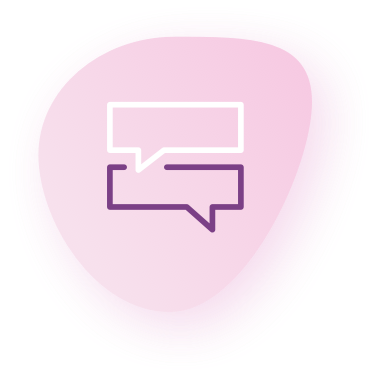 While your current state journey map will depict that scenario, your ideal state map will paint a picture of a painless payment process.
Conclusion
Every problematic aspect of your customer's purchase journey represents a massive loss when scaled to a macro level, meaning you've got to act fast if you don't want those issues to snowball.
Above, we taught you how to map out your customer experience and leverage that data for an intelligent reform to each problematic aspect of your customer experience.
In addition, a good customer journey map also provides an understanding of your current strengths and how your company stands out from the competition.We hope you'll use the information provided here to revolutionize customer interactions with your business. That's what Nicereply is all about!
---