Working in a startup context is a completely different reality from working in a big company with thousands of clients. It is for this same reason that a great strategy is to provide the best customer service as our differential.

After six years working in our startup elMejorTrato.com, I want now to share in this article what we have learned.
In the three specific following points, I give some lessons on how to provide the best attention that the user deserves in the right time; when they use our enterprise services.
Each of these points has great potential, but the combination of them is what will lead our project to success in the long run.
1) Response in a click.
Simple as this first aspect may sound; putting it into practice is not easy, but essential.
The aim is, basically, that the client may be able to send its problems, questions, suggestions and comments in a single click. Yes, you read that right, in just one move that takes less than 5 seconds.
The idea is that nothing stops our clients when they want to contact us. It has to be even easier and faster than sending an email or text message.
A useful means would be an application that can be always visible on the lower right side corner of the user's screen: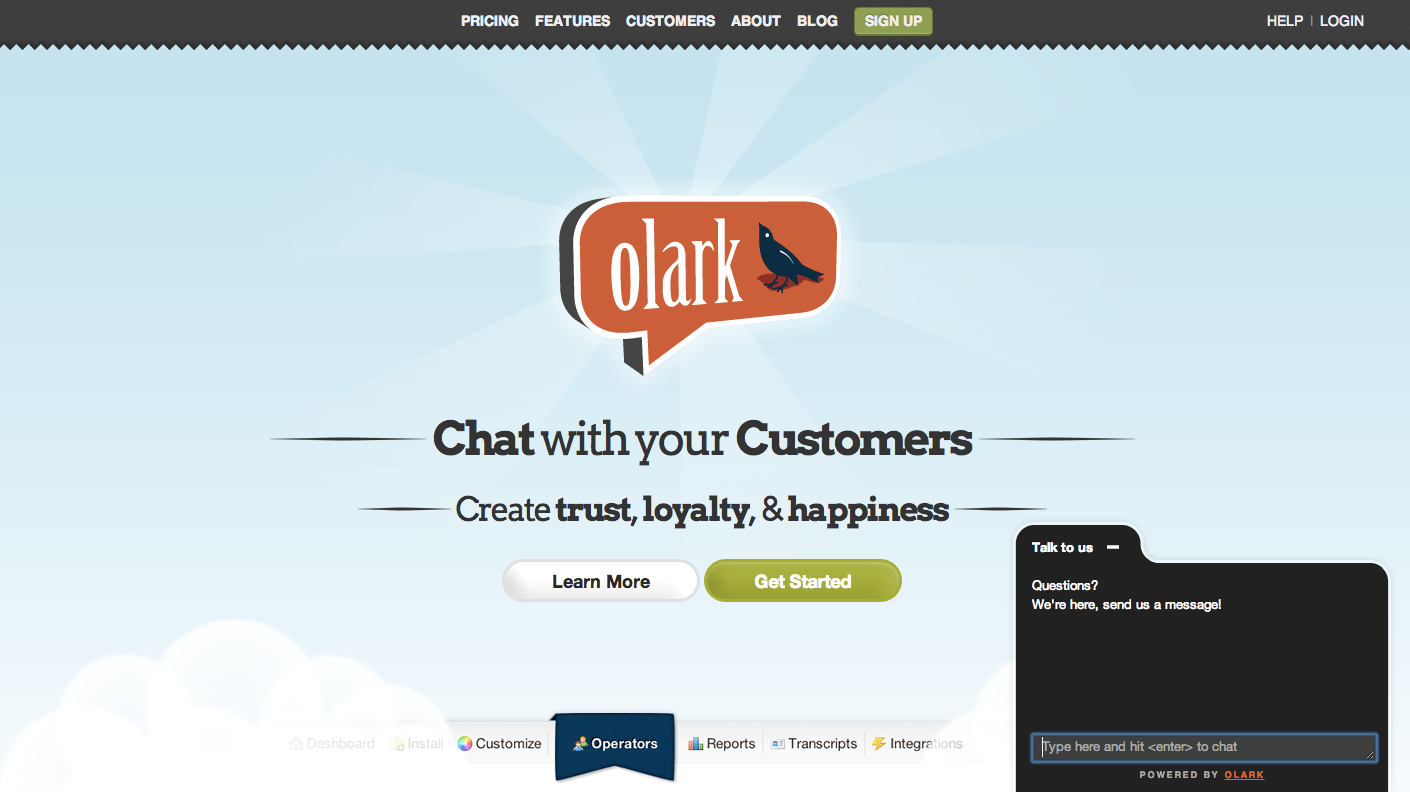 Another example could be a feedback button on the left or right half-screen: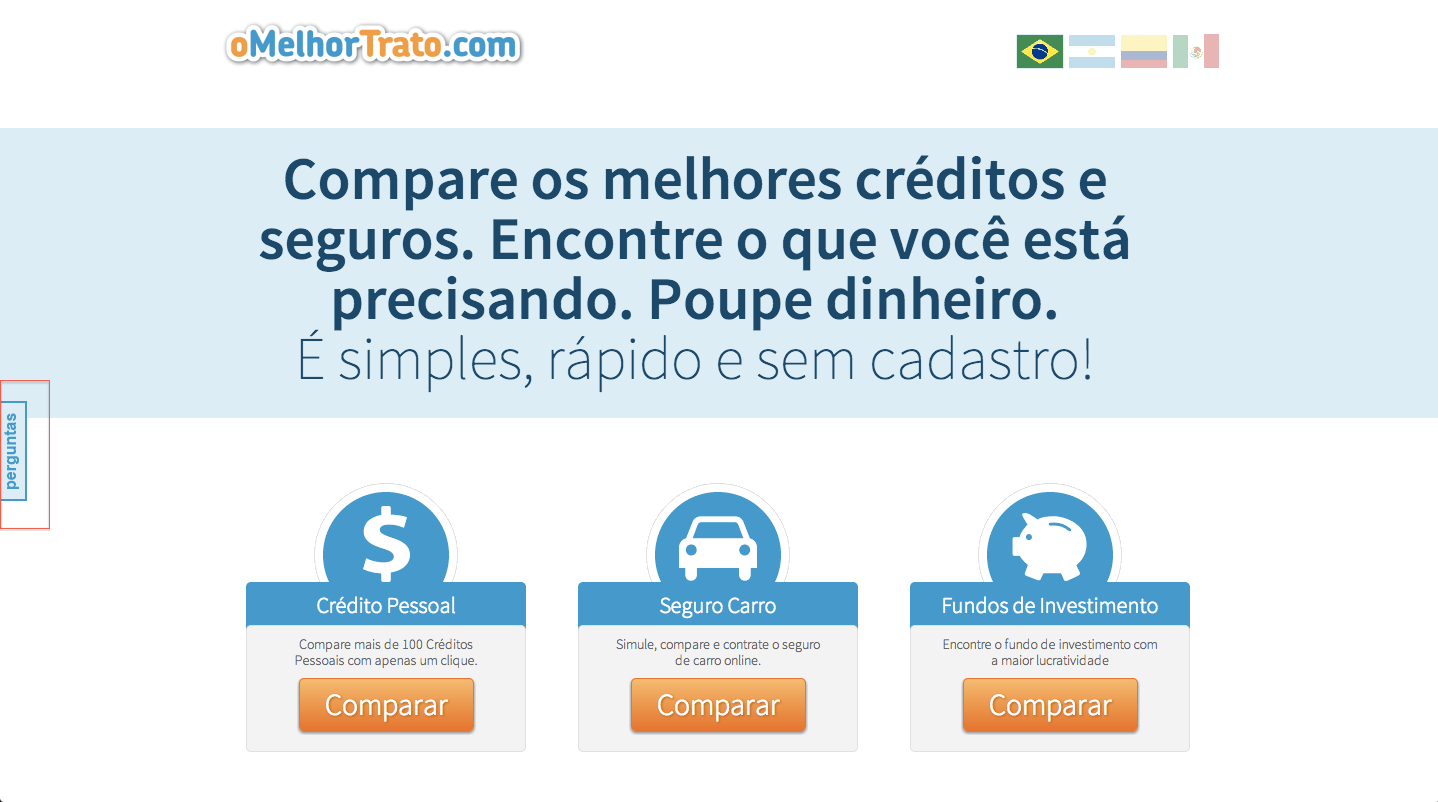 The point of previous examples is that the customer can send their opinion, whatever it is, with a single click.
It is important, based on what we have learned over the years in customer service, to only ask for the user's email (in order to be able to give an answer) and their comment. There is no need to ask for their name, address, city, gender, telephone, nationality, zip code, age and many other additional fields that destroy the process. Today internet users are not going to spend 10 minutes completing hundreds of meaningless fields; everything must be fast and easier, efficient.
To finish with this first section, I want to mention that there are thousands of online tools ready to use after just pasting a few code lines that it provides. There is no need to learn programming or ask the IT department to develop the tool, which can take days, weeks or months.
To begin with this first step in the customer service, we can get a hand on these paid –a few dollars a month— or free tools and in just 30 minutes we can start using them.
Let's think about telephony companies, insurance or banks; we have to struggle to be able to contact them online or by phone. Our startup should surprise our customer for the great level of care, conveying confidence, transparency and security.
2) The Customer Service in a startup Should Define our Goals.
Personally, I think that this has been the most important aspect of our work. While time passed by and our development matured, we realized that no one knew our customers more than themselves.
Based on this lesson, we began to use every client request as our roadmap. Each query, complaint, suggestion, comment or review was taken as positive feedback that allowed us to enhance our software with the improvement required.
Generally, the customer's inquiries eventually began to be repeated again and again. Within weeks or months, the request that received more votes from users was the one that we immediately implemented.
Once our programming teams developed the improvement requested, we contacted the users to inform them of what we had done. Honestly the users' reaction cannot be described in words; it is a unique and great experience and incentive for the entire team.
If we stop to think carefully, taking into account what we briefly saw in the previous point, does anyone knows when a bank, insurance company or phone company implements any improvements or modifications that we ask for? Never! We are lucky if we are able to get through to them, let alone getting a satisfactory answer.
Unfortunately, the level of customer services that exist today in the corporate world is really unhelpful.
3) It is our Best Investment in Direct Marketing.
Finally, over time, we have been consolidating this level of care in the culture of our startup and nowadays it is an invaluable asset.
Today, we realize that the customer not only pays our salary, but they also teach us what we need to build, and they also represent our more efficient online and offline marketing tool.
Every time that we answer and solve a client's request (whatever the request was) they, on their own initiative, share the answer or solution on Facebook, Twitter and other social networks, especially LinkedIn.
It is based on this concept that today we invest, to make the difference, in the customer service. Doing this, and comparing to other companies, we do not spend money only on generating new customers, but we also invest in preserving the current ones.
This change of paradigm has resulted in a company that is growing organically with the word of mouth, all this based on positioning the customer where they should be: as priority.
In conclusion, with the passage of time each enterprise can recognize, in its segment market, which action points will allow them a day-to-day growing in a competitive market.
We consider that customer service should not be left out as a cultural and growth strategy. In recent years, with new media, there are new tools that allow an exponential growth that did not even exist before. Using them to our advantage can definitely lead our startup to success.
Special Guest: Engineer Cristian Rennella- oMelhorTrato.com CEO, the largest services aggregator throughout Latin America.
---