Ever wondered how you can get to lead an entire customer support department as a Head of Support?
While there's no single path to get to the top, there's one common thread: to be promoted to the Head of Support position you should focus on the customer, on your team, and deepen the skills that relate to the business side of things.
To learn more about how to become Head of Support and what can help to get there, we asked three heads of support with over 50 years of combined experience for tips on how to be promoted to that position.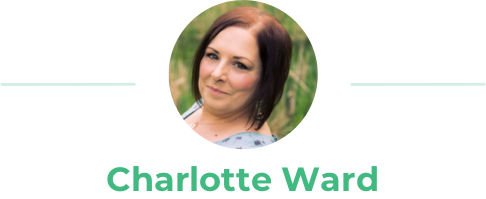 Charlotte Ward is Head of Support at Snowplow Analytics. She has spent nearly 25 years delivering, defining, and leading customer care and support experiences – from the front line in a heated call center to remote, highly technical teams.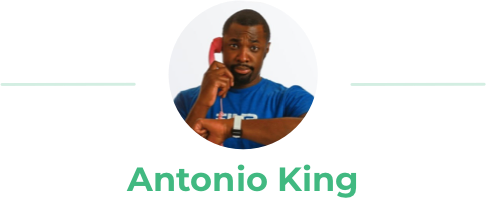 Antonio King is Head of Support at Veho. He has 15 years of experience championing innovation across multiple industries, including e-commerce, SaaS, apparel, and moderation and safety.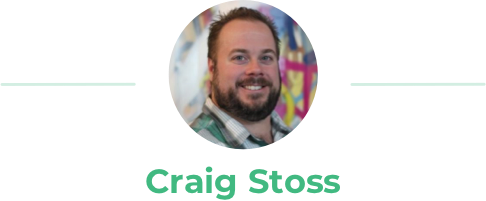 Craig Stoss is a Senior Leader in Customer Experience, a writer, and a podcaster. He has over 20+ years of customer-facing experience, working with customers in 30+ countries. As a skilled strategist, Craig has managed projects to improve operational productivity, revenue generation and reduce costs across organizations of all sizes.
---
1) Tell us a bit about the journey toward becoming head of support. How did you get where you are?
Charlotte Ward: The short version is that I started as front-line tech support, and through a few organizational moves, I became a team lead, then manager, then took on a global team, and finally ended up at Snowplow as Head of Support.
The longer version is that, like most support people, I just love solving problems. For a lot of folks, that means directly working on issues for customers. But I found I began to drift towards solving operational issues, processes, and tooling, and the like. That meant, eventually, that I took on more significant parts of the operational side, which pushed me into shaping the work from a position of leadership.
Antonio King: My journey to becoming a Head of Support relied a lot on experience, and getting a ton of exposure in areas that I knew would later benefit career goals. Understanding the operational side of the function is a key component, as is leadership and a ton of other areas. For me, my career goals are to always look for opportunities that would level me up in areas to prepare me for my eventual next opportunity – whenever and wherever that may arise.
Craig Stoss: Before becoming a leader, I had been in various customer-facing roles for 15 or so years. I had taught computer classes to seniors, run a technology summer camp for kids, and worked in technical support and consultancy. Each of those previous roles taught me how to communicate with customers, how they wanted to be supported, the differences in expectations based on industry, culture, age, etc. But most of all, it taught me about empathy, listening, trust-building, and expectation setting. When I applied for my first leadership role, those lessons became the answers to the interview questions. From there, it became more about learning leadership qualities, business operations, budgeting, headcount planning, disciplinary actions, and team building.
---
2) What skills do you think you needed to perfect or acquire to become a great head of support?
Charlotte Ward: Understanding how support fits into the wider organization is key. You can be a great operational leader within the confines of your team, but to grow their role and your own, requires you to begin to tie everything you do to the wider organization. And then, of course, learning to translate the needs of the organization to your team.
Antonio King: There are quite a few, and I think this goes into being the head of any function in any organization: great leadership, business acumen, strategic thinker, operational executer, impeccable communicator, and being flexible enough to pivot when the business needs you to. These are all very important for anyone that wants to level their career. Specific to support, you have to know what's happening in the industry – tools, practices, methodologies, etc. Be in the know of your industry so you can be as effective in your role as evolution occurs.
Craig Stoss: There are two sides to a good leader:
The ability to engage with the team as a leader, to communicate and share vision and change, and to build a trusting environment.
The understanding of the impact the team you lead has.
The skills you need to acquire fall into those categories. Both inspiring a team, but also ensuring job satisfaction and professional development at the individual level and knowing that support is one of the main influences on Customer Experience post customer acquisition and therefore knowing that every decision you make will impact the customer. This means you need to fully understand the customers' needs, different customer segments, how company pivots or expansions can change expectations, etc.
---
3) What advice would you give to someone who wants to be promoted to Head of Support?
Charlotte Ward: Build relationships outside the team. Solve operational problems that benefit support and the organization. Develop the habit of thinking transformationally.
Antonio King: Advice I would give anyone looking to level up to be a "Head Of" function – embrace what you don't do well, and double down in areas that you do perform well. Embrace the weaknesses, so to speak, so you can start gaining more and more exposure. The more exposure, the more comfortable, and hopefully with time, you can move that from the weakness column to the strength column. Concerning what you do well, don't shy away from doing more of it! Continue to refine it over time to where it becomes a craft and something you can get recognized for. At the end of everything, you've rounded yourself out well to where you can make an impact regardless of where you go!
Craig Stoss: Start putting yourself in the customers' shoes more frequently. Think about the words you use in emails or on the phone and how a person might read them, react to them. Anticipate problems through monitoring trends in your tickets or customer interactions. Listen for non-obvious signs of frustration like sighs on the phone or key emotional words. Observing customers more deeply to me is the most vital aspect of leading a support team.
The myriad paths to becoming Head of Support
There's no "one size fits all" approach when it comes to getting a job as Head of Support. Some people will have a very linear path within the same company, others might experiment with different roles before getting where they are.
Empathy, listening, trust-building, and expectation setting are all important when it comes to great leadership but to grow your role you need to learn to tie everything you do to the wider organization. Don't wait for a promotion to be a leader on your team. Look for areas of improvement in process and operations and take the initiative to resolve issues and coach other team members to do better work. Become a trusted advisor and instigate positive change.
Often times, you will get into an interview without a Head of Support job title so you need to focus on all of the accomplishments that proof you can do the job – even if that was under a different job title. Hiring managers look for your experience and how it translates to leadership, as well as the results to back it up.
---