There are many ways to measure the performance of your customer support team. It all depends on your particular business needs, but for most teams a simple approach works the best. Jeff Gardner of Intercom suggests you track the following 5 support metrics that matter, which I totally agree with. I'd especially like to look at the customer satisfaction area, which we focus on at Nicereply. To get a better overview of how customers feel about your business you need to get answers to following three customer satisfaction questions:
How was your experience with our support? (CSAT)

Did the company make it easy for me to handle my issue? (CES)

How likely would you recommend our company to a friend or colleague? (NPS)
Customer Satisfaction Score (CSAT)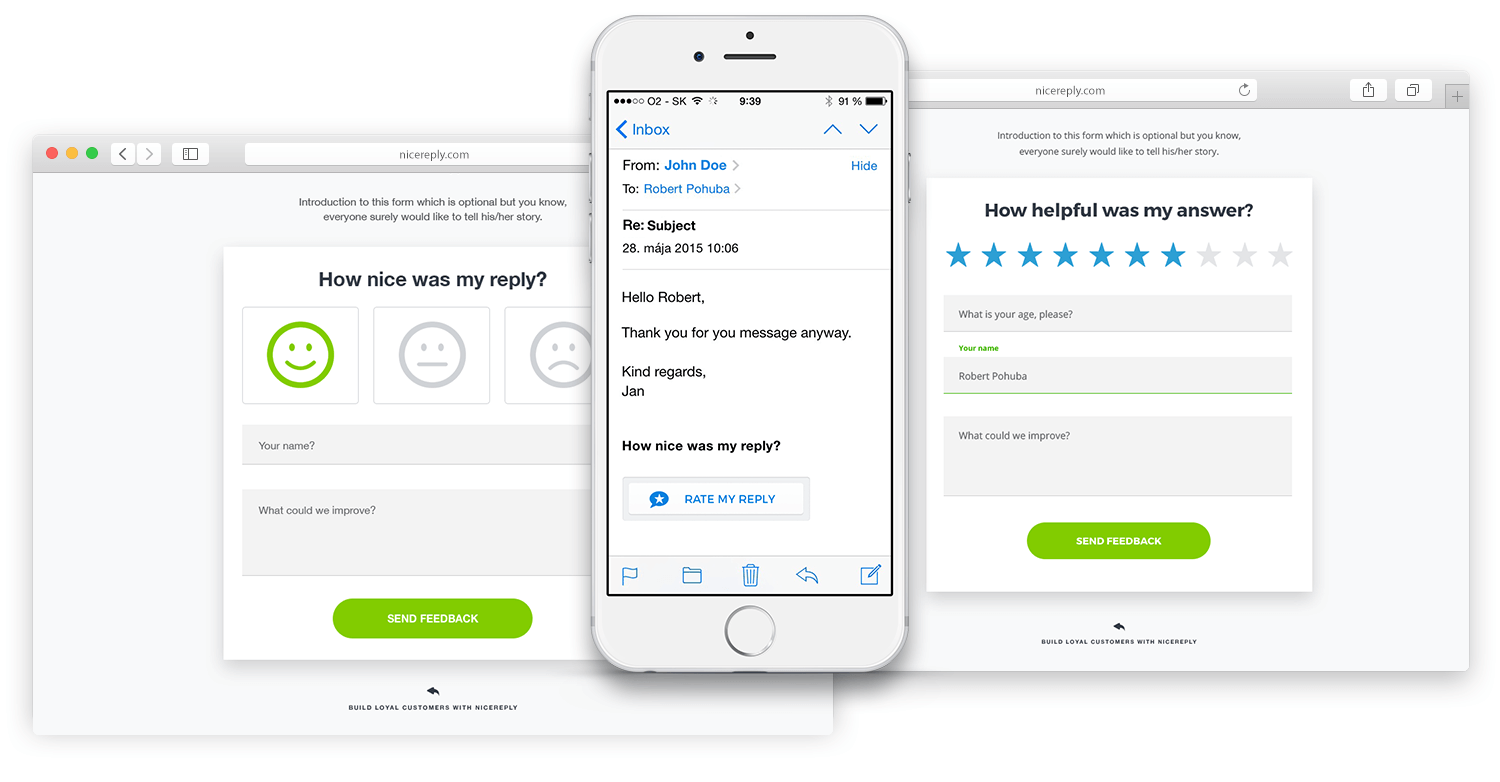 Do you meet the customers' expectations when they talk to your customer support? CSAT gives you insight into the quality of your support team on a scale 1-10, where 10 is the best. An overall score is calculated as an average of all received ratings. The best approach to collect a lot of ratings is to make it very easy for customers to give you feedback. We use a CSAT survey embedded at the bottom of every reply we send. You might see happy, neutral and sad smileys faces in our signature. Customers can rate every interaction they have with us. Moreover, we implemented a feature called "instant rating", this enables us to record the rating value right after a customer clicks on a particular smiley face. The result exceeded all our expectations –  in a short testing period we collected 236% more ratings!
Customer Effort Score (CES)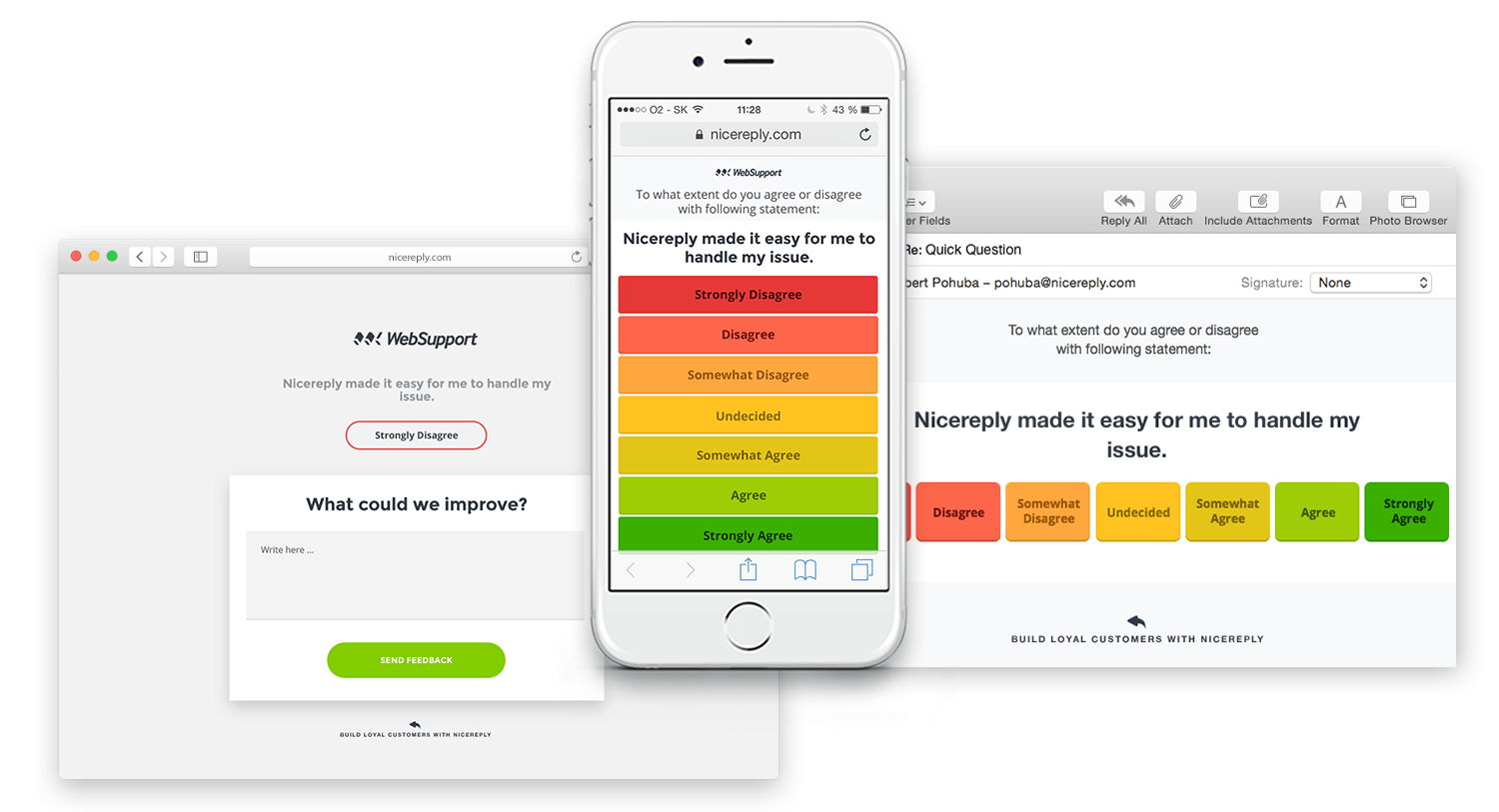 According to the research covered in The Effortless Experience by Matthew Dixon, Nick Toman, Rick Delisi – loyalty is driven by how well a company delivers on its basic promises and solves day-to-day problems, not on how spectacular its service experience might be. Most customers don't want to be "wowed"; they want an effortless experience. And they are far more likely to punish you for bad service than to reward you for good service.
How much effort did your customers personally have to put forth to handle their request? Best-performing businesses trying hard to make it easy to be their customer. CES 2.0 uses the Likert scale from 1 (Strongly Disagree) to 7 (Strongly Agree). An overall CES score is calculated as an average of all received ratings as well. In our case, we ask for CES feedback when a particular interaction between a customer and our support has been finished. This is represented by the point when  communication has not been reopened by any side for 24 – 48 hours after the customer was provided with a solution.
Net Promoter Score (NPS)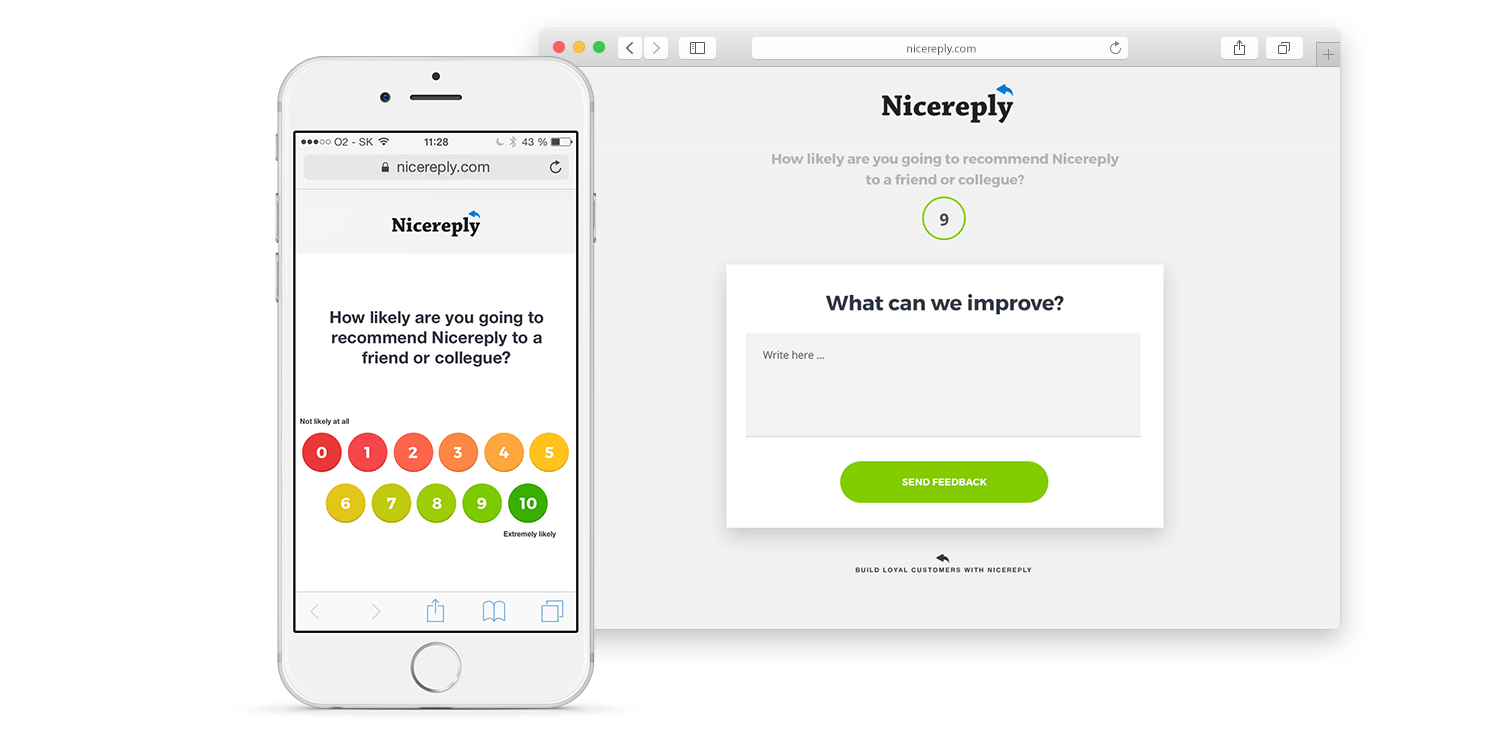 Would customers recommend you to friends? How likely are customers to recommend us to their friends and colleagues? The origin of NPS was introduced by Fred Reichheld in an HBR article entitled The One Number You Need to Grow. NPS is focused on building a group of positively tuned promoters. Users give the likelihood of recommending you on a scale 0 – 10, as you can see in the picture below. The NPS score is a number between -100 and +100. The highest-performing companies receive between +50 and + 80.

You can collect NPS by sending the survey via email or use an in-product pop-up with the question. To maximize your response rate, use both methods. According to Sachin Rekhi the best frequency to send surveys is quarterly, which aligns with their quarterly product planning cycle at LinkedIn. NPS frequency should reflect your product cycle in general.
Customer Satisfaction questions compared
We have summarized the key elements of these metrics to make their differences more transparent.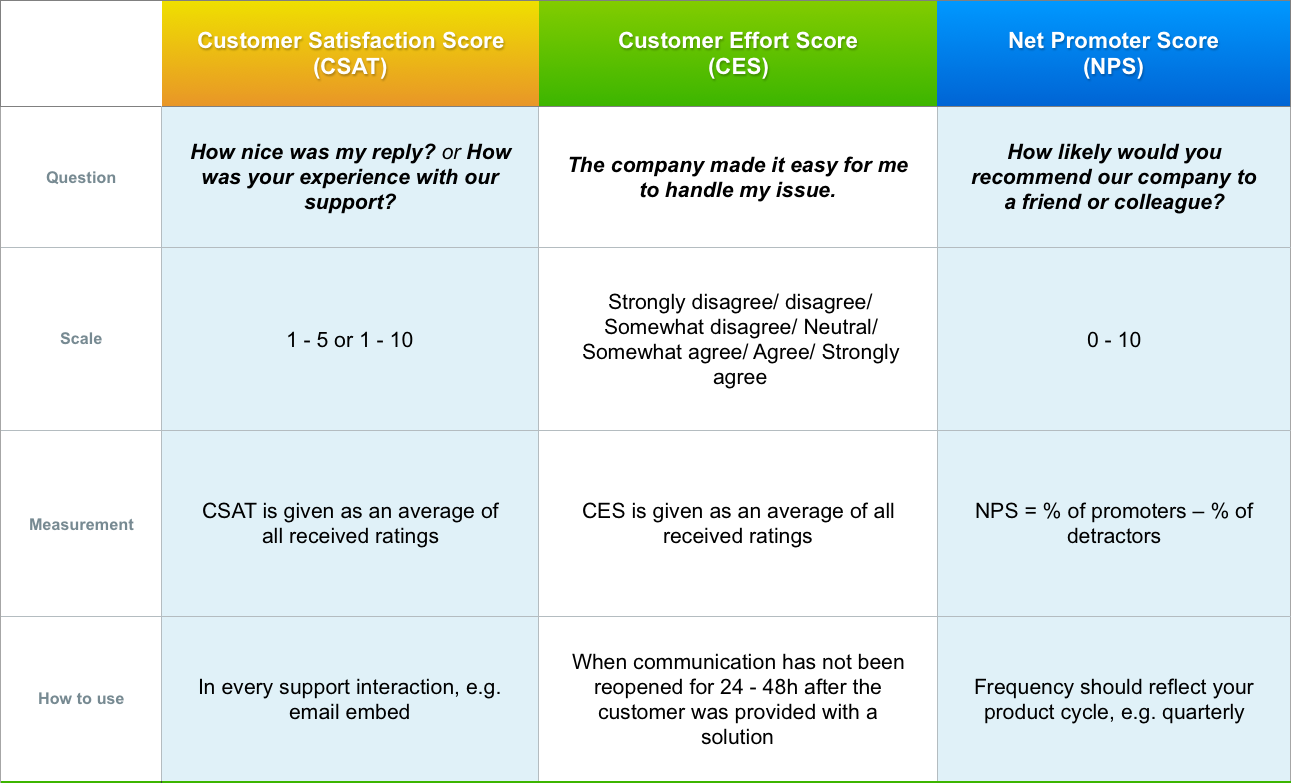 It's very important to add that having a clear answer to each of these customer satisfaction questions is only a start. Obviously, you need to act on what customers tell you. It's a continuous loop for building a truly great company.
If you were wondering which Nicereply users have performed the best for the last 30 days, check the stats on our real-time Happiness Dashboard.
---
---