Reading is a luxury—giving your employees the opportunity to read for work is incredibly valuable, both for you and for them.
One of the best benefits that you can provide for your employees is the benefit of learning. If you help your employees develop new skills, it promotes internal growth, lowers attrition and continues to benefit your company by keeping great, educated employees internal rather than looking for new opportunities.
In fact, a recent study found that companies with engaged employees outperform those without by up to 202%—there's a benefit to giving people time to learn!
Beyond performance, reading also helps to improve the quality of life. One study showed that reading reduces stress by 68%. That's even more so than listening to music, having a cup of tea, or taking a walk. Similarly, in the latest Quick Reads study, adults who read for 30 minutes a week reported feeling 20% more satisfied with their lives.
So, not only will encouraging your team to read boost their performance inside of work, but it will boost it outside too.
Luckily for you and for them, there are a ton of great business books out now that help kickstart that learning mindset. We've collected eight of the must-read business books that we've found to have the highest impact on teams cross-functionally as well as on company culture as a whole. Check it out!
Anything You Want: 40 Lessons for a New Kind of Entrepreneur by Derek Sivers
Derek Sivers founded CD Baby, an early dot com business that helped distribute CDs and music merch. Eight years after its creation, he sold the business for 22 million dollars. Sivers has created a book with 40 easy-to-digest nuggets of wisdom that are valuable and applicable for CEO and CSM alike.
The book is organized into micro-personal-essays, each just a few pages in length. Some stories are heart-wrenching and hard, some are jovial and funny. It's a balanced book to read for inspiration or guidance on what to expect moving out on a professional journey.
While the intended audience is "a new kind of entrepreneur" this book has the knowledge to impart upon every bit of your business. Unlike many business books, it doesn't take itself too seriously, and is pleasant to read—so, it might be a good balance between heavier, more technical learning.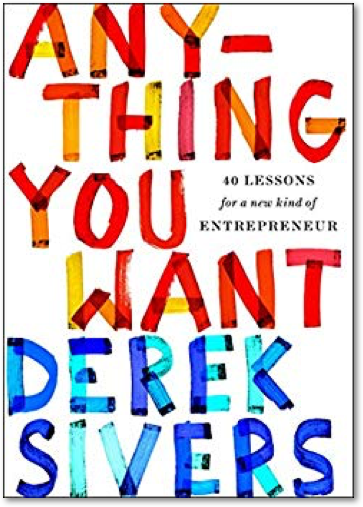 ---
Chief Customer Officer 2.0: How to Build Your Customer-Driven Growth Engine by Jeanne Bliss
When asked how their customer service measures up, 71% of business leaders think they provide better customer service than their competitors. However, many customers disagree, and 44% will switch providers at the first instance of bad service. It's supremely important for your whole company to care about the customer experience—and this book gives you the tools to do so.
All parts of a company—sales, engineering, support, success—have an impact on customer experience. Experience is becoming a primary driver and motivator in where people choose to spend their money. If your team isn't already on board with a customer-driven growth model, this is the perfect book to get them there. Even if everyone agrees that the customer comes first, Bliss includes a number of helpful checklists and guides to make sure your company is at the right stage for your size.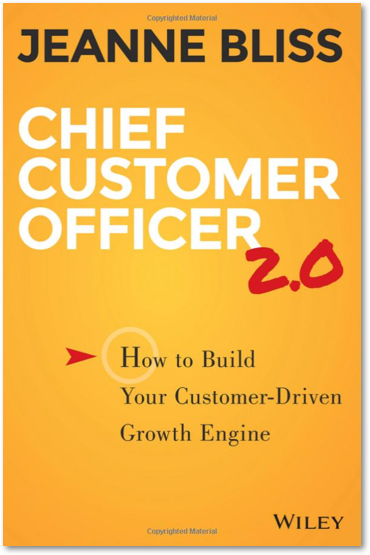 ---
Better Allies: Everyday Actions to Create Inclusive, Engaging Workplaces by Karen Catlin
Horrifyingly, 41% of managers are "too busy" to implement diversity initiatives. Don't let that be an excuse any longer. Better Allies is a playbook to analyze how your company is currently doing with creating an inclusive, diverse work environment. It asks thought-provoking questions and gives you step-by-step instructions on how to move forward with creating a better environment for everyone.
The best part is that at the end of every chapter, Catlin summarizes the lessons you should have learned and the actions your company should take moving forward.
This is an excellent text for all members of all teams to read!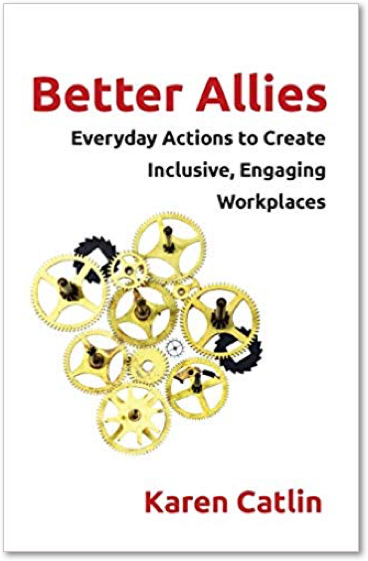 ---
Play Bigger: How Pirates, Dreamers, and Innovators Create and Dominate Markets by Al Ramadan
This book makes marketing strategy accessible and applicable to members of every team. It breaks down the strategy of a marketing "lightning strike" as a means to diversify your company from competitors and gain industry traction. To be a star company, it's not about beating everybody else, it's about being different from everyone else.
Al Ramadan creates actionable guidelines for every step in your marketing overhaul, and designates clear expectations for each individual team within a company. Turns out, if you're going to be successful, everyone needs to be aligned and driving in the right direction.
Despite being a book about marketing, this text is chock full of lessons on teamwork, and customer focus, too. It's a great book far all members of all teams to read to learn more about alignment and how to effectively drive customer engagement.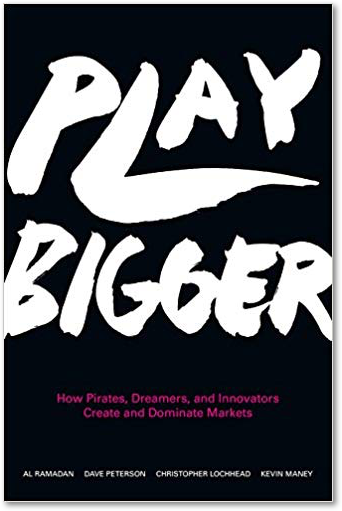 ---
Start with Why: How Great Leaders Inspire Everyone to Take Action by Simon Sinek
Simon Sinek writes excellent business books. We would recommend all of them, if it came down to it. But, for this list, specifically with a focus on cross-team applicability, Start with Why is the best.
In this book, Sinek breaks down the best practices of skillful leaders throughout the ages and discovers that all of them have had similar practices and focuses. Along with many of the other business books on this list, it provides helpful guidelines and frameworks through which to view what your company is already doing and what it could be doing better. Using these checklists as a guide, your leadership team can take an honest look at what they're doing well, or what they may be missing.
While the recommended audience for this is team leaders, it can be applicable for anyone. The strategies and best-practices are ultimately going to be good for anyone working in modern business to add to their tool belt.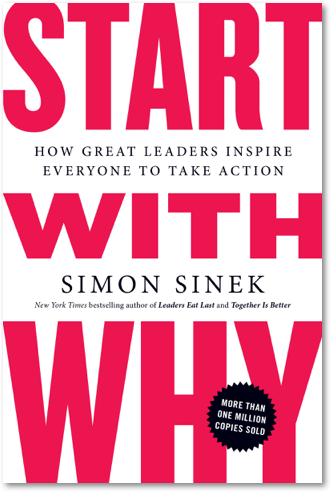 ---
The Culture Code: The Secrets of Highly Successful Groups by Daniel Coyle
Most people think that their company is doing better than it is. For example, 92% of CEOs report that their organization is empathetic. However, only 50% of employees would say their CEO is empathetic and understands their needs. This gap in perspective has a direct impact on the efficacy of your teams: 81% of employees would be willing to work harder and more if they felt like their employer understood where they were coming from.
The Culture Code breaks down some of those anomalies and makes them easier to understand and address. Much like Start with Why, Coyle studies historically "strong" business groups, and delivers their business practices in digestible lists and anecdotes.
While your executive team are the stewards of company values and goals, culture falls to everyone to uphold. This is a great book to help all teams understand where they're failing, where they're excelling, and where they could be doing more in terms of creating a culture that everyone loves.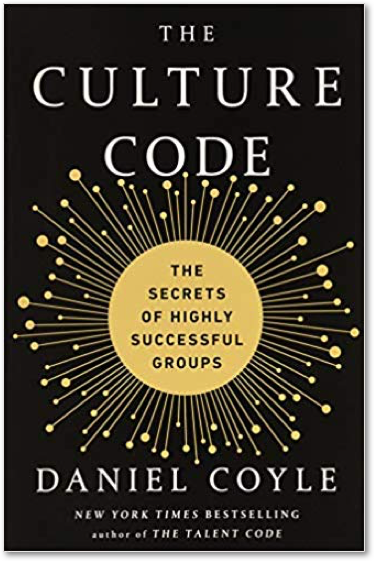 ---
All In: How the Best Managers Create a Culture of Belief and Drive Big Results by Chester Elton & Adrian Gostick
We are currently in a trust vacuum—no one trusts anyone else. At least not easily. That's the premise of Chester Elton & Adrian Gostick's book.
The two authors study and breakdown interviews with both employees and leaders at top companies like American Express, Cigna, Avis Budget, Pepsi Bottling, and Hard Rock to get a feel for what the "secret sauce" is when creating a culture where employees trust their leaders and are engaged. It references principals from modern psychology and presents them in a clean-cut, informative way to make this an excellent resource for growing teams.
While this book is billed as a book for managers and leaders, the core skills and competencies outlined also help members of teams to understand how to create a more collaborative and open work environment.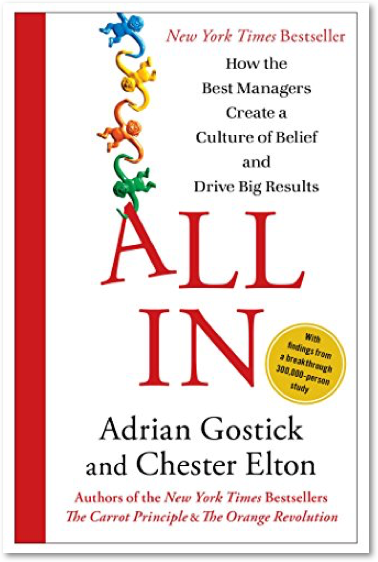 ---
Quiet: The Power of Introverts in a World That Can't Stop Talking by Susan Cain
Not everyone is an extrovert, and not everyone processes and communicates the same way. These are two of the main principles in Quiet, by Susan Cain. This book is useful for all humans that work within a company because it gives key communication principles when talking with a person that has a different communication preference than you.
According to the book, ⅓ of the population are introverts: people that prefer to be out of the limelight or might enjoy working on their own over with others. Given that, there's probably a large percentage of most companies that are made up of people with this communication preference.
Quiet introduces a number of successful introverts in non-traditional roles, such as a conference speaker or sales person. With every story, the book introduces key concepts of communication or strategies that these individuals use to be successful in their role. These can be adopted and applied easily by readers with the use of the included reading guides and bonus content.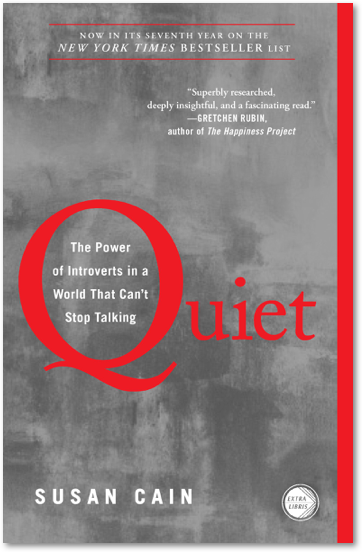 Conclusion
Reading is a luxury—giving your employees the opportunity to read for work is incredibly valuable, both for you and for them.
There are so many things to learn that can benefit everyone both personally and professionally. These eight business books are a great, guided stepping stone into working more collaboratively with other teams, and striving to align and understand where each opportunity for contribution stands. Enjoy!
---