It feels like, nowadays, everyone has a podcast. There are podcasts for every niche interest under the sun and every professional industry that exists.
So, it should come as no surprise that there are a whole bunch of amazing customer service podcasts to help up your customer service game.
While there are hundreds and hundreds of customer experience, customer success and customer service podcasts that you could be listening to right now, here are the top 13 that we have selected as the cream of the crop: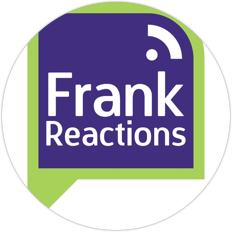 This podcast, hosted by Tema Frank, focuses on shining light on excellent practices and experiences in the customer service industry. Customer Experience is the new business battlefield in our social media & online marketing era.
Digital marketing & business strategy expert, Tema Frank interviews leaders of companies who are winning by providing great customer service. She also talks to pros in related fields like human resources (HR), process design, usability & marketing. Four of the best episodes to start with are:
---

Lee Cockerell, former Executive Vice President of Operations for Walt Disney World, shares his wisdom and experience from his time with Disney, Marriott, and Hilton—three excellent names in customer experience and service.
Lee discusses how you can apply lessons in leadership, management, and customer service to create magic in your organization. This is an excellent companion to reading the book Be Our Guest.
---

The "Focus on Customer Service" podcast features brands who are offering amazing customer service via social media. It is hosted by Dan Gingiss (@dgingiss). While tons of people talk about exceptional marketing or content promotion on social media, few focus on the true unsung hero: customer service.
At first, it was only the channel of last resort – when other service channels failed – but social media is quickly becoming the channel of first resort for many customers. This requires companies to be as prepared on social as they are in the call center, via email or chat. Here are some of the best episodes from this podcast:
---

Crack the Customer Code
This podcast is all about learning from business leaders in a variety of different industries who are innovating customer experience in many cases (and disappointing in others). If there's one thing every business needs, it's customers!
Yet, oftentimes business leaders struggle with just how to deliver an exceptional customer experience—this podcast is here to help. Adam and Jeannie, the hosts, have a compound 15+ years of experience in focussing on customers. Each week they bring in Fortune 500 executives, authors, retail magnates, product poobahs and entrepreneurs making things happen to share some insight into the good, the bad and the ugly.
Here are four of the best episodes:
---

While this podcast is no longer on the air, there are hundreds of backlogged amazing episodes to listen to.
Hosted originally by Carolyn from Buffer, Chase from Automattic, Chase from Basecamp and Jeff from Wistia (now Appcues), Support Ops was based on the premise that customer support is a feature of your product.
When customers know they're going to get great support, they'll choose you over the competitor. Therefore: you should probably try to be good at it. Here are some of the episodes that we thought were best:
---

The Modern Customer Podcast is a show exploring the intersection of customer experience, social customer service, and content creation.
The show is hosted by Forbes contributor and customer experience strategist Blake Morgan and features guests that include practitioners, authors, and influencers in the space, as well as occasionally talking about leadership best practices. Here are great episodes to start with:
---

Support Driven Podcast & Recap Podcast
Support Driven actually has had two different podcasts, both of which contain amazing content. The first, originally started in 2014, was a series of interviews with community members about aspects of support they'd driven within their companies. The second shares the best conversations from customer support professionals in the Support Driven community.
So, if you do not have time to participate in the chatter in the Slack channel, it may be a great option for you. Here are some episodes that we really enjoyed:
Outsourcing
Ben McCormack on Conducting User Interviews
Self-care
Mat Patterson on Building a Remote Team
---

Sarah Hatter, Colin Flanigan, Michael Labrecque-Jessen host this podcast discussing all things Support and Success. Not serious episode headings, but seriously good conversations with leaders, movers, and shakers in the support industry. Expect candid, conversational chatter, rather than anything rehearsed. More Bourdain than Ramsay.
---

Support Breakfast
Support Breakfast grew out of the Support Driven community as a weekly breakfast for London-based customer support folk to get together and eat pancakes. Lisa, Conor, Sarah, Dave, and Sarah. While the original crew no longer meets for breakfast every week, they do still share insights and conversation around the topics of support and their opinions thereof.
If you're located in London, or just passing through, chat with @supportbrekkie on Twitter or join the #zlocal-london channel in the Support Driven Slack Community to see when the next meetup is. Here are a few of the best podcasts thus far:
Don't Fall into the Pit of Despair
Just Say No
One Skill to Rule Them All
I'm Ready, Promotion!
---

Jeanne Bliss, five-time Chief Customer Officer and author of "Chief Customer Officer 2.0" is joined by CCOs from around the world as they share how they gain traction in transforming their business, leaders, and operations into customer-focused superhumans. Listen in and learn the leadership practices from C-Level Customer Experience executives at tons of large-name companies, like Air.
They will fearlessly share with you what works and how the Chief Customer Officer is acting as the human duct tape of the organization – uniting companies to earn the right to customer-driven growth.
---

Having owned and operated her own restaurant business in inner-city Brisbane, Mel learned early on that having great products and service is not enough to keep customers and grow a business. So, she started a podcast! It's key to be 'top-of-mind' with existing customers, especially when creating and refining processes.
Mel interviews specialists that talk about how businesses can best attract and keep customers while also increasing their bottom line. Some of the episodes that we like most are below:
---

"This Is CX" is a discussion about all things customer experience, hosted by two people that want to help other people understand what customer experience is and how it can be done in a way that creates real value.
This podcast revolves around casual conversation and tangential tidbits that hopefully can serve to make the world just a tiny bit more customer-centric. Here are some good episodes to start with:
---

The age of the customer isn't a tagline: we are living in it. We are currently occupying a fundamental shift in the market that is forcing companies and executives to change course and be more customer-focused.
In Forrester's What It Means podcast, they dig a bit deeper to examine those changes, what they mean for the business community at large, and what executives (and other team members) can do about them.
---
In Nicereply, we are always seeking for quality content that we can bring to our readers. And as podcasts can reach even wider audiences, we decided to prepare a series of interviews with various inspirational people from the support industry.
Customer Experience Leaders Chat is a place where we talk to support professionals from all over the world and discuss what's behind their team's success. We explore what they do in their specific support role, how they handle all sorts of customers, and overall what stands behind their support success. This interview is featured on our blog and also on our social media.
Here are a few podcast episodes with inspirational people:
As you can see these podcasts run the gamut—everyone from customer experience pros to brand new fresh humans to the industry can benefit. Take a deeper dive and see which customer service podcasts are going to make it onto your podcatcher, or maybe you'll just listen to the backlogged recordings. Either way, happy learning!
---