Let's explore the best website survey questions & get the most out of your surveys with Nicereply!
Whatever business you are in, your customers are your best source of meaningful feedback and insights into how you can improve their experience. You can leave all the guesswork behind by simply asking customers to share their thoughts right while they are browsing your website.
That's where website surveys can bring in true value. Let's explore what website surveys are all about and what are some of the best examples of questions you can ask your customers through website surveys.
Start your day 
with great 
quality 
content
What are website surveys?
Website surveys are simple questions (either a single question or a short set of questions) you can ask visitors while they are navigating your website in order to collect their feedback. This feedback typically relates to where users encounter difficulties while using your website and how they rate their overall experience with your website. These surveys can come in different forms from non-intrusive widgets or popups at the lower right corner of the screen to full-page overlays that appear automatically when certain triggers are met. The most common pages to place website surveys are:
Homepage
Landing pages
Product/ price pages
Success pages/ post-purchase pages
Cart abandonment pages
Cancellation/ downgrade pages
Pages with high exit rates

What is the purpose of website surveys?
The major purpose of gathering feedback from website surveys is to learn more about your website's usability and what you can do to improve it to ensure users are enjoying their experience on your website. Numerous studies have proved that your site's usability and users' perceptions of your website actually matter. Here's to name just a few stats:
38% of people will stop engaging with a website if they find it unattractive. (Abode's report)
88% of online visitors are less likely to return to a website after a bad experience. (The Gomez report, 'Why Web Performance Matters')
A company's credibility is 75% based on the company's website design. (Web Credibility Research from Stanford)
Additionally, website surveys can be used to understand your target audience better and user behavior, collect product feedback and find out customer preferences (e.g., what product features are missing), learn why they are not converting, etc.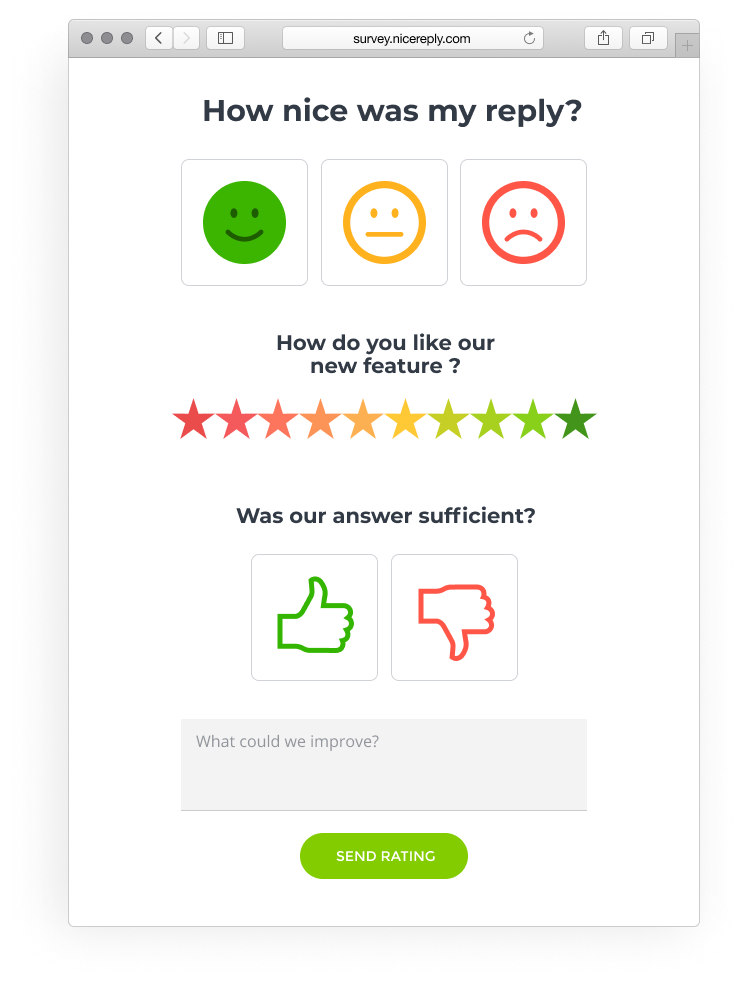 What are the benefits of implementing website surveys?
Website surveys are known to be one of the most efficient and cost-effective methods of collecting feedback from your website visitors and customers. Here are the key benefits of implementing website feedback surveys:
Reduced customer churn: Using website surveys is an effective way of preventing and reducing customer churn. Surveys allow you to engage your site visitors and customers while they are navigating your pages and get immediate feedback and customer insights on improvements.
Higher response rates: Website surveys provide an effortless way for users to share their feedback. In the case of email surveys, respondents are required to complete multiple steps and answer a series of questions. Website surveys are shorter – a single multiple-choice question in most cases. Besides, they appear on the same page users are currently browsing which minimizes the user effort while increasing the chances of getting their response.
Real-time, relevant feedback: Another added value of using website surveys is that you are getting real-time feedback from your website visitors. That means the experience they've had on your website remains fresh – and you are likely to get more honest and relevant responses.
Increased conversions: Through website surveys, your users will tell you exactly where and why they are being misled, confused, or annoyed on your website and share their insights on improvements. Marketers can use this information to enhance the UX, optimize their site's interface, tweak the content, remove pain points and friction in the buying process and improve their offerings based on user expectations. That ultimately leads to increased conversions and sales.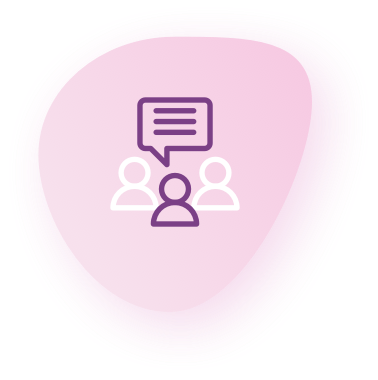 Types of website surveys
1. Market research surveys
These types of surveys are aimed at collecting information about your visitors, better understanding visitor behavior and perceptions, learning how visitors discovered your brand, getting feedback on user preferences and expectations, and much more.
2. Landing page surveys
Running website surveys on landing pages will give you a better understanding of how your landing page is actually performing, what information is missing, what is stopping users from continuing their journey on your website, and what needs to be revamped.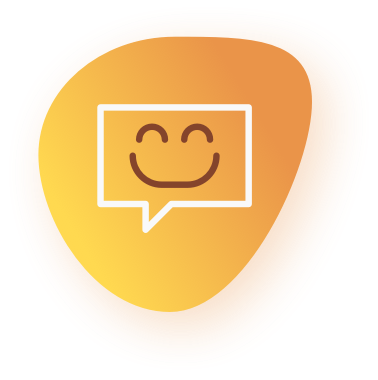 3. Post-purchase surveys
These surveys will help you optimize the purchase path for your users. You can ask customers what almost stopped them from completing their purchase and what difficulties they have experienced. This information can then be used to improve your checkout process.
4. Exit-intent surveys
Exit intent surveys are usually placed on pages with high exit rates and are triggered when visitors are about to leave your website. E.g., you can ask visitors why they abandon their shopping carts or leave without converting to identify weaknesses in your purchase funnel.
5. Cancellation surveys
Cancellation surveys are particularly valuable for SaaS businesses. Asking customers why they decided to cancel their account or downgrade to a lower subscription plan will shed some light on what's behind this decision and help you improve your product and retention rates in the future.
6. Customer satisfaction/ Customer effort score/ NPS surveys
Running Customer Satisfaction surveys will allow you to measure how satisfied your customers are with your products, services, prices, and overall experience on your site. The Customer Effort Score surveys will measure how hard it is to do business with you, while NPS surveys will additionally tell you whether customers are likely to recommend you to others.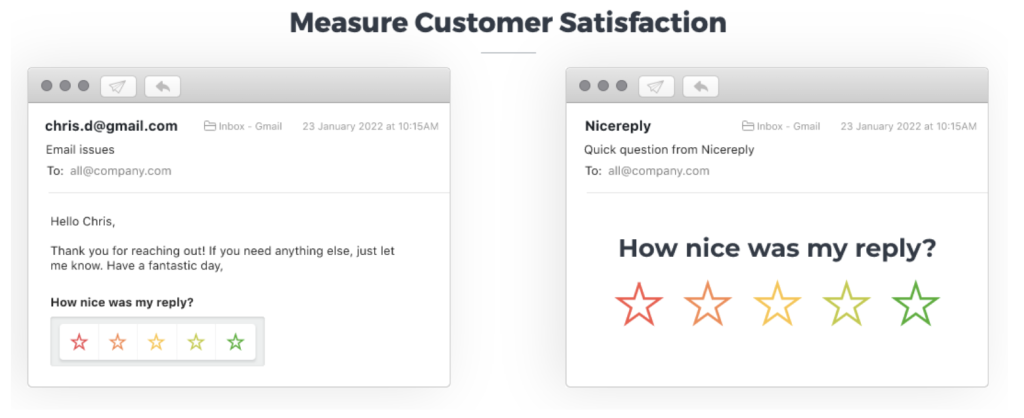 Website survey questions examples
The key to getting relevant and valuable feedback is to ask the right questions, on the right pages, and at the right time of a user's journey on your website. Below are some of the most common website survey questions you can ask your visitors based on what type of feedback you are looking for.
General feedback questions
How well do you understand what [Company name] does from this homepage?
How easy is it to understand the information on this page?
How much do you trust the information on our website?
How well does our website meet your needs?
How likely would you visit our website again?
Questions to ask about your site's usability
How easy is it to use our website?
On a scale of 0-10, how would you rate our website's usability?
How visually appealing is our website?
How much do you like a new feature on our website?
Questions to ask about your products and prices
How much is the product information detailed enough?
On a scale of 0-10, how would you rate our product compared to similar products?
How much is our pricing information clear enough?
How satisfied are you with our product pricing?
Questions to ask after the purchase
(These questions are typically related to measuring the Customer Effort Score which is an important metric for avoiding customer churn.)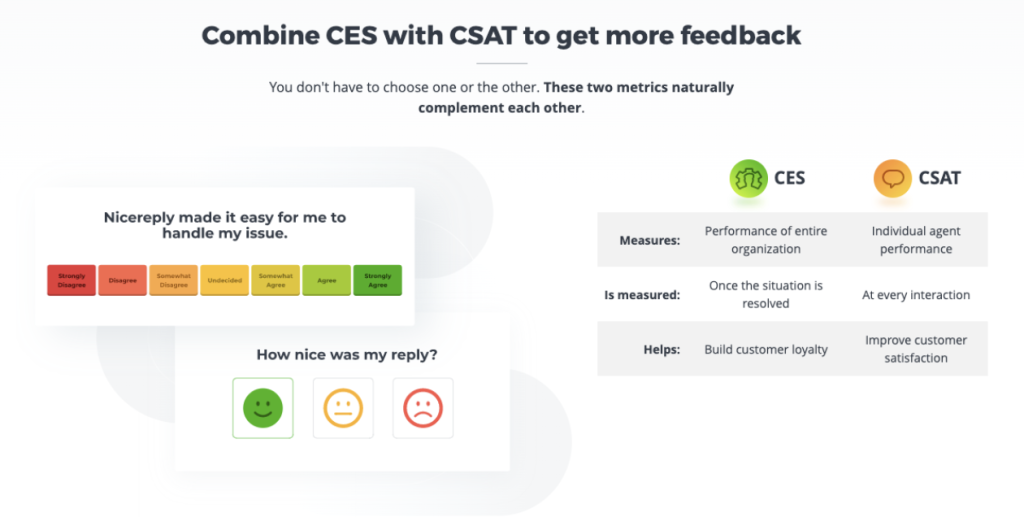 How easy was it to complete your purchase?
How would you rate the payment experience?
How easy was the check-out process?
How would you rate the payment process?
How likely are you to purchase from us again?
Questions to ask about your content
How much was the content on this page helpful?
On a scale of 0-10, how do you rate the clarity of the content on this page?
How much do you find our blog posts informative?
Would you recommend this blog to your friends or colleagues?
Would you recommend this newsletter to your friends or colleagues?
Questions to ask on exit pages
How easy was it to find information on our website?
How easy was it to complete your purchase?
Questions to ask when customers downgrade/ cancel their account
How would you rate the clarity of our subscription plans?
How much were your expectations fulfilled?
How would you rate your experience with [Product]?
How likely are you to use our product again in the future?
Questions to measure customer satisfaction
How would you rate your overall experience with our website?
How was your experience with our website on your mobile device?
How likely are you to return to our website?
On a scale of 0-10, how likely are you to recommend our website to friends or family?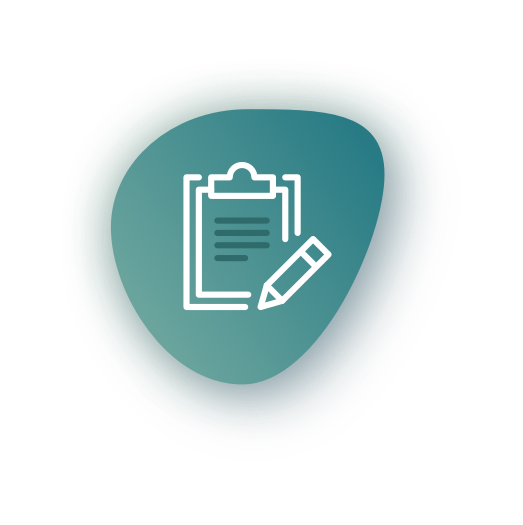 Over to you
Website surveys can deliver real value to your business by helping you better understand your site visitors, their needs, and preferences. Based on the collected user feedback, you can improve your website's content and interface, enhance user experience, optimize user journey on your website and increase conversions.

With Nicereply, you can easily create Customer Satisfaction Score surveys, Customer Effort Score surveys, and Net Promoter Score (NPS) surveys. Moreover, they can be added to your website as well as right into your customer support emails or a help desk system you are using. Learn more about customer satisfaction, loyalty, and advocacy through one-click surveys and get instant customer feedback to find out where your business needs improvement.
---