Popup surveys are a seamless way to gather feedback from your website visitors.
Learn about the main popup survey tools available in 2023 to find the best fit for your business.
Once you have an established customer base improving your user experience is one of the best ways to increase retention and grow your business.
But it's not always easy—improving your customer experience requires deep knowledge of your customers. After all, if you don't know what your customers think about your current product, how can you expect to make it better?
There may be no easier way to quickly gather customer feedback than by using popup surveys on your website.
Start your day 
with great 
quality 
content
What are popup surveys?
Popup surveys are growing increasingly popular as a seamless way to collect customer feedback. As you'd expect from the name, popup surveys pop up on website visitors' screens under certain conditions. For example, you might:
Trigger a popup survey if a user has been on your pricing page for over 60 seconds
Trigger an exit intent survey when a visitor is about to leave your page, helping you understand why they're leaving.
Popup surveys can come in a variety of forms. Because they're means of collecting customer feedback directly within your product or website experience, they're a fantastic way to improve your understanding of your user experience and customer behavior.

Are popup surveys annoying to users?
We've all seen popups on websites done poorly. Terribly designed websites with spammy ads have given popups of all kinds a bad name. But popup surveys shouldn't be grouped in with those awful experiences.
When used strategically, popup surveys can actually enhance the user experience. To get it right, you need to be thoughtful about the timing, placement, design, and quantity of popup surveys that you use. By providing users with a quick outlet to provide feedback on your app, they can actually make customers feel empowered and involved in your product's development.
And if you've ever worked with user reviews or in customer support, you'll know that many customers have feedback that they are just dying to share! In fact, many companies are now reporting a significant increase in positive outcomes through using popup surveys.
For example, Unbounce reported a 19% increase in conversions after implementing a popup survey, while Campaign Monitor saw a 10% increase in lead acquisition by using an exit intent popup survey on their website.
Must-have features of popup survey tools
When you're comparing popup survey software, it's helpful to know the key features you should be looking for. Your organization may have special or specific needs beyond the feature below, but these four features are generally essential across industries:
Customizable survey questions. While most survey tools allow you to survey customers on common metrics like NPS, the best survey tools allow you to add customized questions to gather more feedback and context from your customers.
Optimized for mobile. The majority of website traffic is now coming from mobile devices, which means both your site and your surveys need to be optimized for mobile.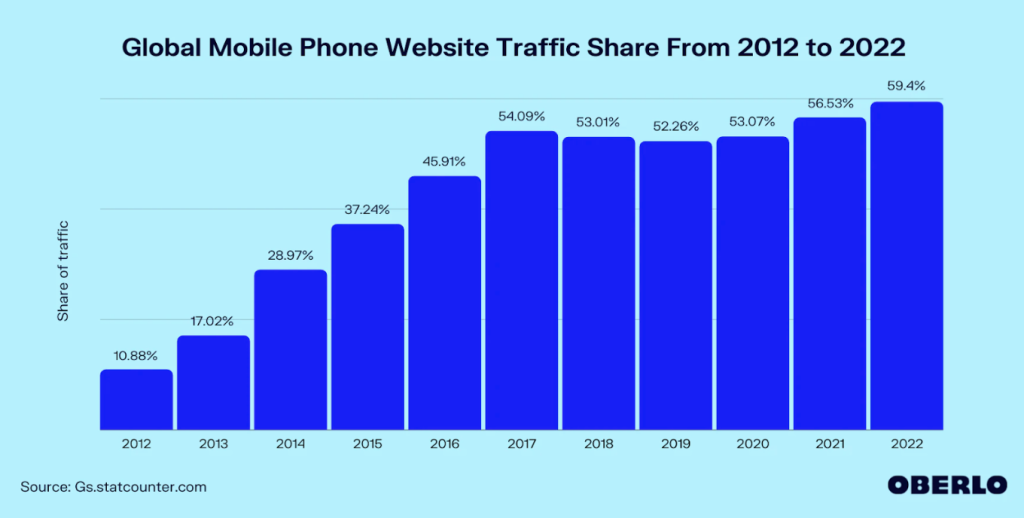 Granular survey control. Capturing the right feedback is critical to generating actionable insights for your business. A robust popup survey tool will allow you to customize every aspect of your survey, from questions to display options to triggers.
Includes common KPIs. Metrics like Net Promoter Score and Customer Effort Score are used across millions of businesses. Your popup survey tool should make it super easy to collect and analyze these common customer experience metrics.
The top popup survey tools for 2023
With all of that context in place, here's our list of the best popup survey tools to try in 2023.
Nicereply is a customer feedback platform with a heavy focus on easy-to-use surveys, which makes it a perfect fit for implementing a popup survey on your website.
Not only does it let you customize the style to match your own branding, but it also lets you target surveys to specific segments of your audience, such as users who have just upgraded their account or just created their first email campaign.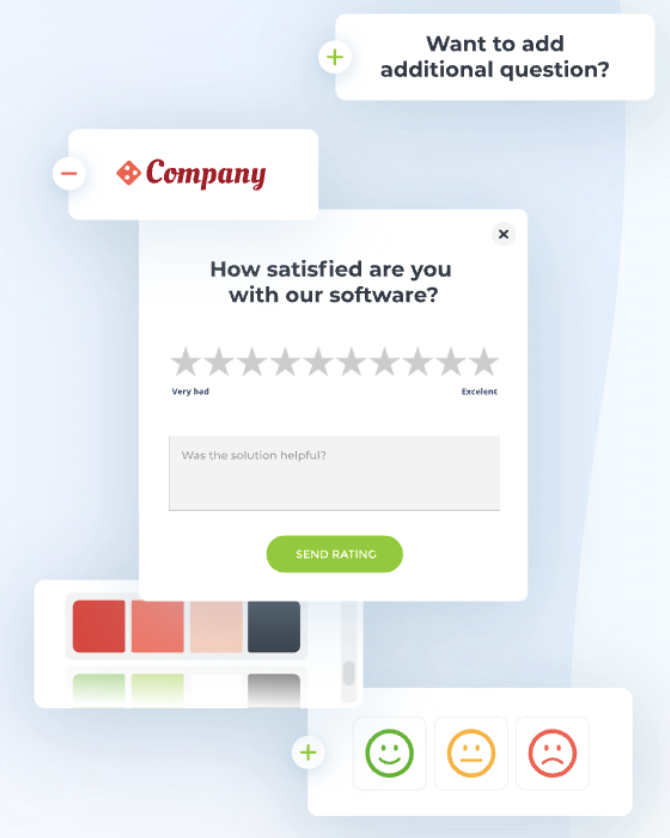 One big benefit of Nicereply's solution is that it doesn't just limit feedback collection to your website! You can also deliver Nicereply surveys through email, chat, and SMS, allowing you to gather feedback from customers wherever they are.
Once you've gathered feedback, Nicereply's advanced real-time reporting, allows you to track trends and make data-driven decisions with ease in a smoothly designed dashboard.
Nicereply is a great fit if you're looking for a popup survey solution that's quick to implement and get results from.
Third-party integrations allowed: Yes
Good for: Small to large organizations
Free trial available: 14-day free trial, no credit card required.
Pricing: Plans for Nicereply start at $59/mo for 100 responses
2. SurveyMonkey
You're probably familiar with SurveyMonkey. They've been around for a long time, and their survey products are well-known among enterprise organizations. SurveyMonkey includes a popup survey feature.

SurveyMonkey is geared towards Enterprise use cases. It allows for tons of integrations and includes built-in reporting and analytics that allow for quick understanding of your customer feedback .
SurveyMonkey's tool can do a lot, but the sheer number of options available means it can quickly grow complex and expensive. That's why it's best for larger organizations with complex customer feedback analytics programs.
Third-party integrations allowed: Yes
Good for: Enterprise organizations
Free trial available: Contact SurveyMonkey for more information.
Pricing: SurveyMonkey's base plan starts at $75 per month, but the price for their Enterprise plan requires requesting a quote.
3. Qualaroo
Qualaroo is user research and customer feedback software that's well-known and trusted across many industries. Qualaroo includes some strong features, including a vast template and question library to help you get surveys launched quickly. And when you're ready for more customization, Qualaroo's advanced targeting options, flexibility, and mobile optimization are there for you.
The most common downside mentioned in user reviews is the cost and scaling of the subscription plans offered. If you're a growing company, it's likely you will need more than the base level plan to collect a meaningful amount of customer feedback in your surveys.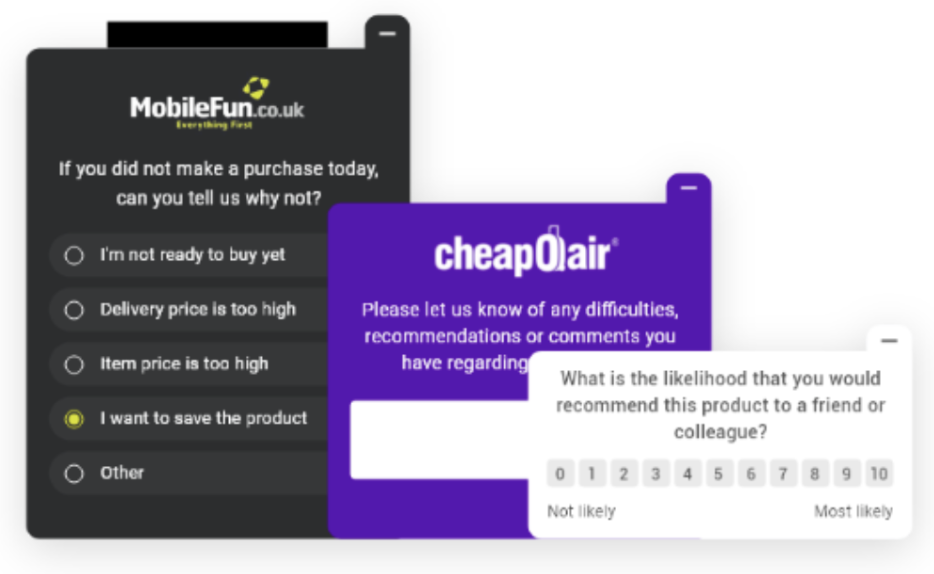 Third-party integrations allowed: Yes
Good for: Small to large organizations
Free trial available: Yes, with limited features
Pricing: Plans for Qualaroo start at $69 per month.
4. Typeform
Typeform is a SaaS tool that specializes in online forms of all types. It enables the creation of in-depth surveys for different channels, including a great popup survey feature for your website.
One thing that sets Typeform apart from the others on our list is the vast number of designs and templates it offers. Granular customization options mean that you can create surveys that are really visually appealing.
Typeform's conditional logic allows you to ask the right follow-up questions dependent on the customer's answer. With that said, it does have the downside of limited feature availability and a capped number of responses on basic plans, as well as fewer data and reporting than its competitors.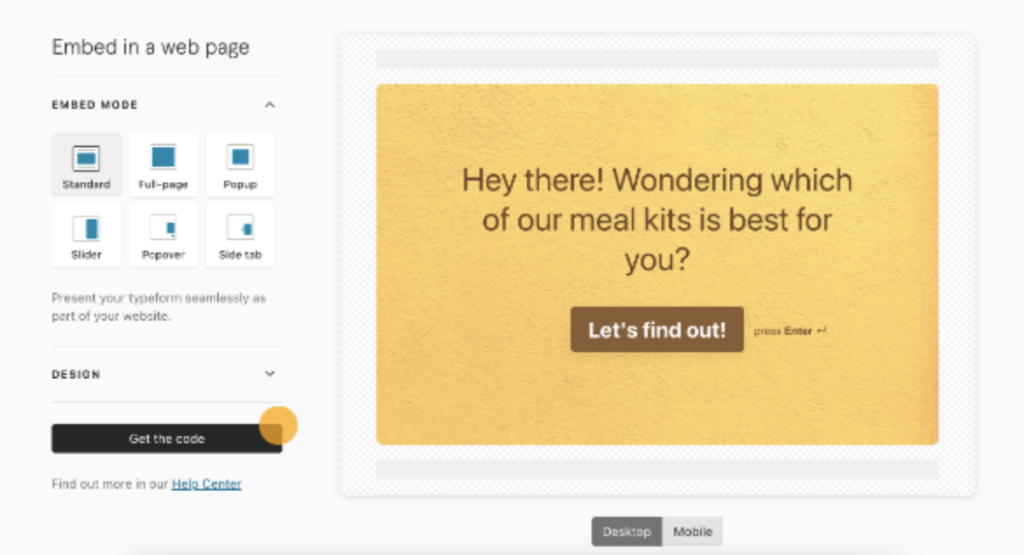 Third-party integrations allowed: Yes
Good for: Small to large organizations
Free trial available: Yes, but only for testing and setup. Typeform does not allow you to go live with your survey until upgrading to a plan.
Pricing: Plans for Typeform begin at $25 per month
5. Hotjar
Hotjar is a well-known customer behavior analytics tool. It supports the features of branding customization, interactive questions, advanced targeting, and conditional logic. Hotjar's tool also includes real-time analytics, helping you easily understand your customers' feedback. 
A unique perk to Hotjar is that not only does it offer you survey options, it also provides heat mapping of your site, enabling you to track your visitors' actions in a powerful way. This data can be a great supplement to the data you collect through your popup surveys.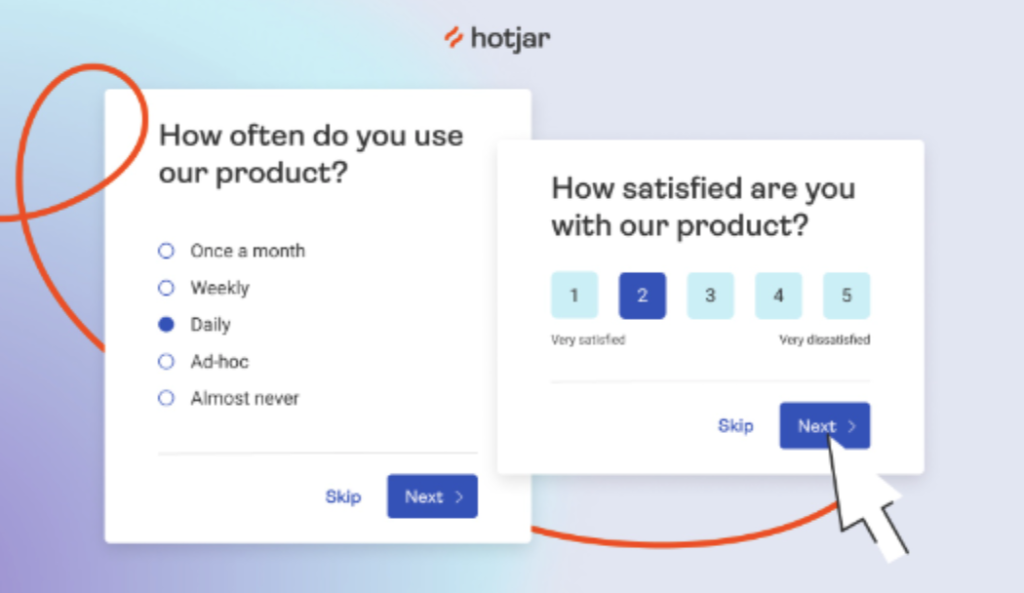 Third-party integrations allowed: Yes
Good for: Larger organizations
Free trial available: Yes, but only for testing and setup. Hotjar does not allow you to go live with your survey until upgrading to a paid plan.
Pricing: Free plans are limited to 20 responses per month, meaning you'll probably need a Plus or Business plan to utilize surveys to their full potential. Pricing for these plans start at $48 per month for 250 responses.
Get started with popup surveys for your business today
As you can see, there are plenty of solid popup survey tools on the market today. Choosing the right tool for your business requires thoughtful analysis of your needs and of each tool's feature set.
But if you're eager to give popup surveys a try, you can't go wrong by starting a free trial of Nicereply's website pop-up surveys today.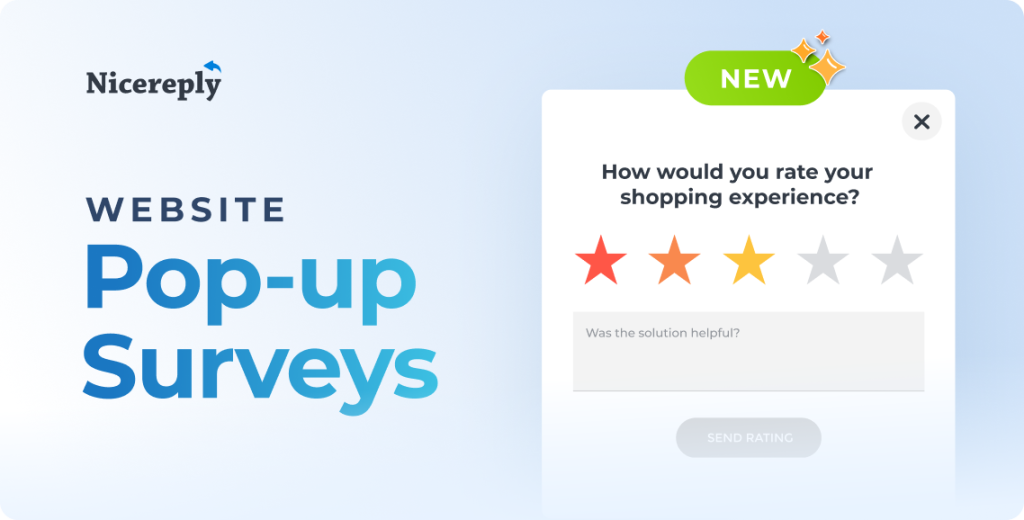 You can get your first survey set up in mere minutes, moving you forward on your journey to better understand your customers. And the more you know about your customers, the better product and experience you'll be able to create!
---