As a support manager, you probably work daily with a bundle of online tools. Which are the best?
Every professional has a set of tools they rely on to work better and accomplish their goals more efficiently. As experts in their craft, they know which tool to use in a given situation, based on the business need or specific task at hand.
For a doctor, it's a stethoscope, scrubs, and a blood pressure cuff. If you work as a mechanic – it's a wrench and a screwdriver. For a carpenter, it's a hammer, measuring tape, and saw.
But what are the tools every support manager needs to know about?
In this article, you'll find the essential equipment you need to be effective as a support manager. This includes purely support-focused tools—like your ticketing software—as well as other productivity tools that will help you be better at your job.
Critical tools for every customer support manager
Critical tools for every customer support manager
There are two big realities to acknowledge about customer support tools:
The tools you need to lead your support team will change over time. Part of being a great manager means staying informed of the latest technology, so that you can continually improve your customer experience as your company grows and customer expectations evolve
You can get along fine without most tools—for a while. It's easy to succumb to the glitz and glamor of the newest support tools. Maybe that slick new tool is a perfect fit—or maybe those marketing materials are too good to be true. Either way, here's the important point: You can usually hack together solutions that will keep your team moving forward in the short term. However, as you scale and as your budget increases, investing in the right tools will make your team more efficient and productive. Whenever possible, aim to work smarter, not just harder.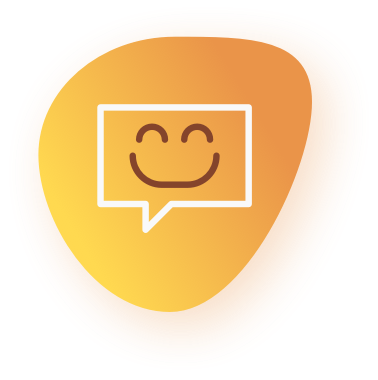 Example: Assembled
Scheduling your support coverage can often bring headaches. There are so many factors to consider: the number of hours, schedules, vacations, days off, sick leaves, support channels, and more. As a support manager, you need to keep your team working together efficiently. While a Google Sheet can work to manage scheduling for a small team, every support team reaches a point where employee scheduling software becomes a must-have.
Employee scheduling software allows you to manage, schedule, and coordinate hourly teams, reducing the time and costs involved. This is especially helpful when you've got a global team or global customer base.
Scheduling tools reduce labor costs and make forecasting easier on you. They also benefit your customers—as you're able to make smarter decisions about where and when support agents should be working, you'll experience less disruptions, shorter wait times, and better service.
Example: Nicereply
As a manager, you know how important customer feedback is to take your product in the right direction.
Collecting as much feedback as possible is vital, and one of the best way to do this is to give the customer constant opportunities to provide input. Sending surveys sent right after a support interaction increases your chances of getting a response, be it Customer Satisfaction (CSAT) and Net Promoter Score (NPS) surveys.
With Nicereply, you can add a survey to every agent's email signature, meaning customers can provide constant feedback.
A good customer feedback tool form lets you customize your surveys as needed. Most feedback tools also allow you to track and analyze your customer feedback using built-in reporting and analytics.
Example: Helpjuice, Stonly
Knowledge bases are one of the most popular self-service solutions out there. They are cost-effective, convenient, and fast. Plus, customers expect them, as 70% of people try to resolve their issues before contacting support. It's critical to have a place where customers can find the answers without contacting support.
That's true not only for your customers but also for your employees.
For support reps to offer great support, they need a deep understanding of the product or service. With an internal knowledge base, you can offer your agents a place to improve their skills, find quick information, and even practice real-life scenarios. A knowledge base can also shorten onboarding time for new hires, which means your agents can get up to speed faster.
Examples: Redash, Google Data Studio, Amplitude
Getting comfortable around a powerful data analytics tool can feel intimidating. As a manager, it's worth spending time familiarizing yourself with them. They can provide crucial information about your team's success and impact.
Analytics tools have different levels of complexity (and you might need a little help from the Business Intelligence team until you get what you need). Many support ticketing tools have built in analytics, such as Zendesk Explore.
The key with analytics is to start small. Settle on a few charts that show you the big picture—things like ticket volume, contact reason, time to resolution, and so on. From there, build reports that dive in deeper to specific topics as needed.
In addition to visualizing your data, some analytics tools alert you if a specific metric hits an unusually low or high number, notifying you to pay immediate attention to it.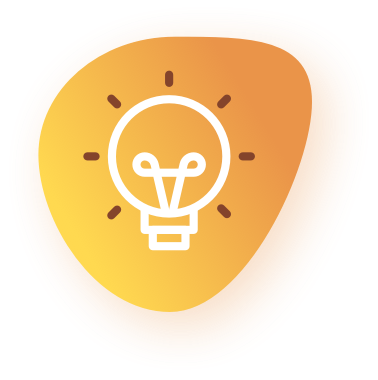 Examples: Zendesk, Kustomer, HelpScout, Freshworks
If you're a support manager, you're probably well-versed in ticketing software, having experienced one or more of them. It's hard to imagine what the life of a support manager would be without these critical tools.
Every ticketing tool has its unique strengths and weaknesses, but overall, ticketing software enables your team to organize, prioritize, and respond to support requests.
A good ticketing software, besides tracking inquiries from customers, also lets you create reports so you can track key metrics such as response times (like Zendesk Explore, mentioned above). Your ticketing software should also enable you to measure agent performance and compliance with service-level agreements.
Example: Front, HelpScout
In addition to being ticketing software pros, managers of teams of all sizes should know about inbox management tools.
While inbox management tools have a lot of overlap with ticketing software—managing and responding to inbound customer issues—they're slightly different. Inbox management tools are primarily thought of as a replacement for emails. Some of them are even designed to work directly within a Gmail inbox, such as Keeping.
Think about a normal email inbox. Having more than one person responding to requests within an inbox simultaneously can make things messy. An inbox management tool lets your team work together in the shared inbox, ensuring that no customer emails fall through the cracks.
Example: Google Calendar, Meeter, MeetingBar
Calendar tools are double-edged swords. They can remind you of how little time you have (a fifth twelfth meeting today?) or they can help you gain control of your day.
As a manager, you experience a lot of interruptions and frequent requests for meetings. You can't be effective without knowing how to manage your calendar well.
Use your time wisely by using your calendar to organize your day and week. Block periods as "Focus time" for you to accomplish tasks that require no interruptions. Reject meetings that aren't vital. For example, here are some things you can do with Google Calendar:
If you're a remote manager, you should also know the existence of apps that show your calendar events on your toolbar. These tools let you cut through the noise by connecting your calendar so that upcoming meetings and their URL are automatically shown in one place—no need to check your calendar or wait for a one-off notification. The more control you have over your day, the more productive you'll be.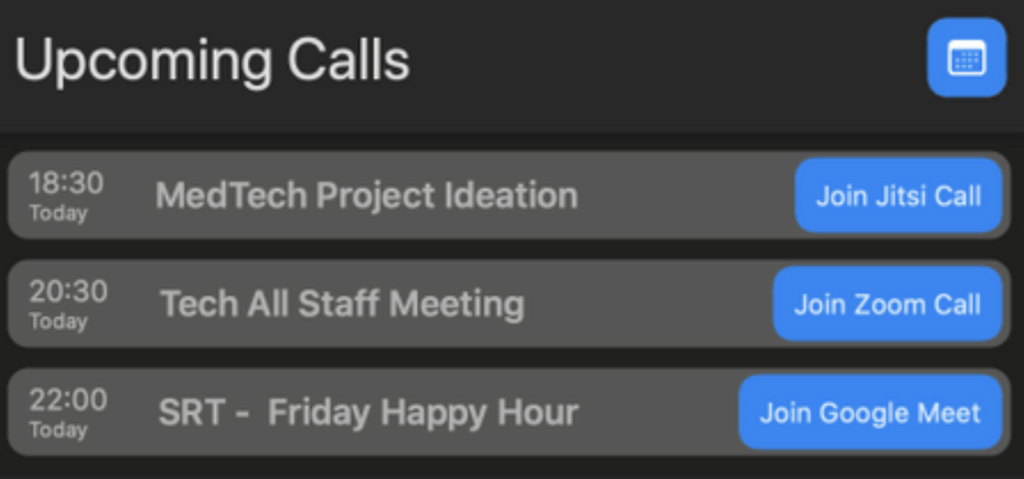 Example: Text Expander
Part of being a manager is making your team more effective. Text snippet tools may be one of the best ways to empower your agents to work more efficiently.
Reusable text snippets tools can save agents hours of work by letting them quickly generate pre-written texts. You can also have answers loaded into your team's shared library to find and insert answers anywhere you type, all by simply using a quick search or abbreviation.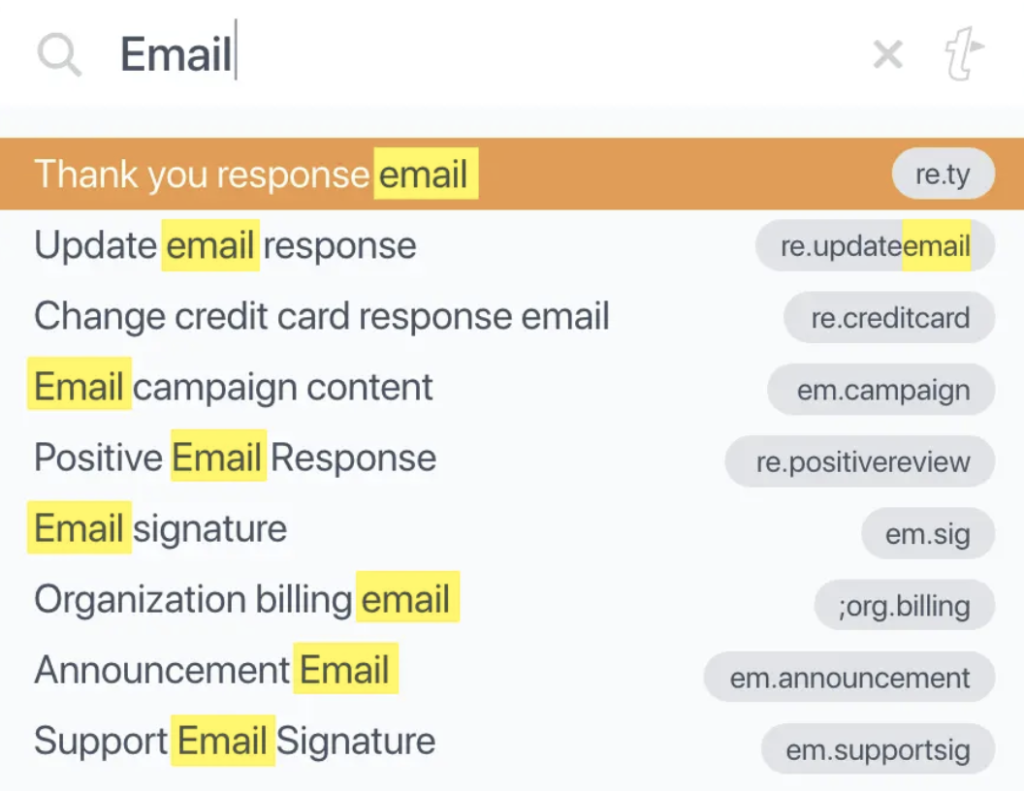 Example: Aircall
As businesses grow, they often go from exclusively offering chat or email to adding phone support. Setting up a cloud-based call center is usually the easiest way to accomplish this, making it a first choice for many support managers.
Virtual call center software allows a team to work online and remotely without hardware. You can also create numbers in the local area where your business operates, as well as keep track of metrics related to your team or agents' performance.
Examples: Pocket, Raindrop.io, Instapaper
Support managers get many of their ideas from other support managers and online communities. Newsletters, LinkedIn, and social media can all be great sources of inspiration for building a better experience.
But keeping up with every worthy customer support blog can be daunting (especially if you've got twelve meetings today) 😁
That's why having a tool that lets you save anything you see online—from a video to an article from an industry expert—for reading later is crucial. You don't need to juggle a hundred tabs or consume everything right away. Set aside some time in your calendar for research and planning, then pull up all of your saved content and get to work.
Know and choose your support tools
Familiarizing yourself with the vast catalog of support tools helps great support managers pick and choose what fits best for their team.
Whether you use all of these tools or only a handful is up to you. The support tool that works best changes over time. The critical point is that you have basic knowledge of the "support manager toolkit" and use the ones that work for you.

---