In today's business environment, having a solid help desk software platform is the foundation of streamlining communications.
No wonder a huge number of businesses have already added help desk tools to their customer support tech stack, and even more are planning to do so in the future.

In fact, according to Future Market Insights, the global help desk software market is predicted to grow at a CAGR of 9.4% and is expected to reach nearly US$ 26.8 Bn by the end of 2032. Here's an overview of some of the most popular help desk software solutions to help you find the right fit for your customer support needs.
Start your day 
with great 
quality 
content
What is help desk software and how does it work?
Help desk software is a tool that allows customer support teams to capture, centralize, and efficiently manage customer questions, issues, and requests – commonly referred to as 'tickets'. That is why it is also known as a help desk ticketing system or a ticket management system.
Customer queries are typically received via multiple channels, including email, live chat, phone, and social media. All these interactions are recorded and stored as tickets. Each ticket is categorized, prioritized, and assigned to a team/ particular agent (often automatically, based on certain predefined rules).
Agents can then view these tickets, get a full customer view with the context of any previous interactions, resolve customers' issues and respond from a single dashboard.

Why you should use help desk software
Help desk software typically comes with a set of helpful features (like ticket automation, SLA management, analytics and reporting, self-service capabilities, etc.) that make things easier for both – support agents and customers. Thus, there are basically two major benefits you can expect from utilizing help desk software:
1. Enhanced support team efficiency and performance
According to a 2020 Hubspot study, 86% of companies reported an increase in team productivity after implementing a help desk ticketing system. Help desk software can automate a number of processes like ticket creation, ticket routing, prioritization, and escalation while giving agents more time to focus on interacting with customers and resolving customer issues. In addition, team collaboration capabilities enable agents to handle tickets more efficiently.
2. Improved customer experience and satisfaction
The CMO Council found that fast response time is the most important attribute of a good service experience for 75% of consumers, while over 50% believe that consistency across channels (55%) and knowledgeable staff (52%) are also critical. With help desk software, agents can easily access customer profile data along with the history of past interactions and deliver a fast, personalized, and seamless experience regardless of the channel. That ultimately results in improved CX and customer satisfaction.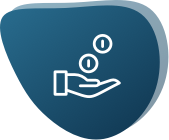 Best help desk software tools of 2023
Out of hundreds of help desk software providers available on the market, how do you choose the one that will be best suited to your business needs? While a lot depends on your company size, the industry you are in, and the particular requirements of your customer support team, picking out the right help desk tool might be a challenge. Check out these best help desk software solutions you might want to consider for your business in 2023.
1. Zendesk
Zendesk is probably one of the most popular help desk software solutions due to its flexibility, rich set of features, and integrations. It is considered the best tool for large enterprise teams. Zendesk offers an integrated ticketing system, email, voice, SMS, and live chat support, messaging across web, mobile and social, AI-powered automated answers, help center, easy to set up automation and workflows, reporting and analytics, advanced ticket routing, etc.
The tool is fully customizable and features over 1000 pre-built and custom third-party apps and integrations. That includes the Nicereply app, which is the highest-rated customer satisfaction survey app at Zendesk Marketplace (you can read more about the most popular survey tools for Zendesk in our free Zendesk Survey Tools Comparison eBook).
Free Trial: Available for 14 days
Pricing: $19 – $99 per agent/ month. Early-stage startups can get Zendesk free for 6 months.

2. Freshdesk
Freshdesk help desk software comes with a range of features like integrated ticketing across multiple channels, knowledge base support, analytics and reporting, team collaboration capabilities, SLA management, CSAT surveys and reports, integration with 1000+ apps from the Freshworks Marketplace, and more.
In addition, Freshdesk offers Freddy, a premium AI solution that basically integrates text and voice-enabled chatbots and phone-based IVR systems. Though the Freshdesk help desk is suitable for support teams of all sizes, it is best recommended particularly for SMBs.
Free Trial: Available for 21 days
Pricing: Free plan for up to 10 agents. Paid plans range from $15 – $79 per agent/ month.

3. Zoho Desk
Zoho Desk is the cloud-based context-aware help desk software with multi-channel capabilities. It is one of the best help desk tools for small businesses as it's feature-packed, easy to use, affordable, and has a free plan.
It offers a huge feature set including advanced ticket management, real-time ticket collaboration, automation and process management features, advanced customizations, analytics and reporting, AI-based chatbot, help center, mobile apps, API, as well as 24/5 support for all plans. Besides, Zoho Desk integrates with all of Zoho's other business apps.
Free Trial: Available for 15 days
Pricing: Free plan for 3 agents. Paid plans range from $9 – $25.25 per agent/ month.

4. HubSpot Service Hub
HubSpot Service Hub is a cloud-based multichannel help desk solution that is included in HubSpot's Customer Relationship Management (CRM) platform. It offers a solid set of features including ticketing, a shared inbox, automation, live chat support, a knowledge base, and customer portal capabilities.

It also includes customer feedback and custom surveys, reporting and analytics metrics, customer data management, SLA, playbooks, conversational bots, mobile apps, and over 750 integrations in their App Marketplace. HubSpot Service Hub is suited to both small businesses and large enterprises.
Free Trial: Available
Pricing: Free plan with unlimited users. Paid plans range between $45 – $1,200 per agent/ month.

4. HappyFox
HappyFox is a global help desk software that offers a complete package of multilingual support (over 35 languages) which makes it a good option for businesses that have global teams. It provides a robust set of essential features such as omnichannel ticket management, automation, self-service portal and knowledge base management, reporting, mobile app support, third-party integrations, 24/7 support, etc.
HappyFox help desk tool also offers IT help desk capabilities and can be used by multiple teams including HR, Sales, Marketing, and Facilities. 
Free Trial: Available for 14 days
Pricing: $29 – $89 per agent/ month.

6. LiveAgent
LiveAgent is a robust omnichannel help desk software with ticketing, live chat, social integrations, and complete call center capabilities. It streamlines multiple communication channels into a single universal inbox. Some other features include advanced automation, comprehensive reporting, and analytics, a customer self-service portal with a knowledge base and customer forum, gamification, API, and third-party integrations.
LiveAgent help desk is recommended for e-commerce businesses at small and mid-sized levels. It is also known for having the fastest live chat widget on the market. 
Free Trial: Available for 14 days
Pricing: Free plan with limited functionality. Paid plans range between $15-$49 per agent/ month.

7. Jira Service Management
Formerly known as Jira Service Desk, Jira Service Management is a comprehensive IT service management solution designed for high-velocity teams. It goes beyond help desk software and comes with enterprise service management, incident, and problem management, change management, asset and configuration management, and knowledge management tools.
Some basic help desk features include email support, live chat, a self-service portal, automation, SLA management, reporting and analytics, multi-language support, and mobile app support. The tool also integrates with hundreds of apps from the Atlassian Marketplace.
Free Trial: 7-day free trial that can be extended to a maximum of 30 days.
Pricing: Free plan for up to 3 agents. Paid plans starting $11.64/per user per month. For over 200 agents, the Enterprise plan is available, price upon request.

8. Salesforce Service Cloud
Salesforce Service Cloud is a cloud-based customer service management solution. It is recommended for midsize teams wanting to scale their service function and enterprise-level support teams looking for complete customer service software with AI capabilities.
The tool comes with a number of key help desk features including ticketing and omnichannel support across email, voice, live chat, and social media, CTI integration, automation, advanced reporting and analytics, SLA management, self-service, and knowledge base management, AI-powered chatbot, mobile app support and more. 
Free Trial: Available for 30 days
Pricing: $25 – $300 per agent/ month.


Wrapping up
Both small businesses and large enterprises can get immense benefits from using help desk software solutions. The key is choosing the right software that will best suit the requirements of your business and your support team. While this list of best help desk software solutions isn't exhaustive, these are some of the most comprehensive and highly competitive tools you might want to consider for your customer service needs.

If you are already using Zendesk, Freshdesk, Salesforce Service Cloud or LiveAgent, you can easily integrate your help desk with Nicereply to enhance its value and get more customer feedback from CSAT (Customer Satisfaction Score), CES (Customer Effort Score) and NPS (Net Promoter Score) surveys.
---