"Being an MVP is not a point of arrival but the beginning of a new trail and becoming a real Salesforce evangelist is a long path, that starts with recognitions such as the MVP appraisement."
Salesforce stands behind the largest and best-known cloud-based platform for CRM solutions. You can easily integrate Nicereply with Salesforce and enjoy different distribution options and many benefits.
Salesforce is also known for their emphasis on building strong communities and sharing useful information and tips throughout the entire Salesforce community. There are many inspiring people working with Salesforce who share their knowledge and experience and are important part of this community.
Last time we interviewed amazing Salesforce Influencer Amy Oplinger. Let's continue with 18x Salesforce certified developer, Enrico Murru.
Enrico Murru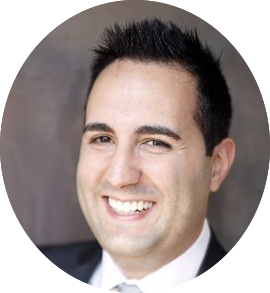 software developer and Salesforce enthusiast
Salesforce MVP
first Italian ever nominated for MVP
Creator of the ORGanizer
Organizer of the Milano and Cagliari Salesforce Developer Groups
18x Salesforce certified expert
---
You are the first Italian Salesforce MVP. Why did Salesforce platform grab your attention so much that you decided to work on the platform and eventually became MVP? What do you like the most about it?
I have to admit that my relationship with Salesforce began absolutely by chance. After my Electronic Engineering Master's degree I started working as a Java junior developer in a small company based in my city (Cagliari, Sardinia, Italy).
After 2 years I came to know WebResults (Engineering Group), one of the first italian Salesforce partners and after a 6 month full immersion Salesforce training, I started working with THE platform.
The first thing I was amazed about the Salesforce platform was the complex ecosystem of knowledge and community spread all over the web with blogs, social media channels, official knowledge portals… even the help links on every setup page were worth reading!
It's no surprise I quickly fell in love with the platform (fortunately my wife was not jealous about it) and understood that it would be my path for the coming years.
In few years I reached an extensive platform knowledge during my daily work but my head is a messy container of ideas and "desire to do" and I'm not happy about doing the same thing all over again, I constantly need new motivation in order not to get bored (and you agree with me when I say that work can be boring sometimes).
That's why I started looking for a way to improve my developer productivity and skills and I casually (again) found Cloudspokes (that joined the TopCoder family after few years), a crowdsourcing community of developers mainly oriented on Salesforce (at that time): with public challenges you could compete with other devs to solve coding problems, earning money if your solution was selected as the best.
After 2 or 3 lost challenges, I started winning over and over again, making money in my spare time (I have to thank my wife again for supporting me over the countless nights spent on the sofa watching TV (her) programming (me)…) for more than 2 years.
The best part of this exhausting (yet satisfying) hobby, money apart, is that I refined and improved my skills, I could architect and write code with a fraction of the time and also I could come to a solution to a problem in half the time, anticipating the majority of the problems that could arise.
This community was not only about Salesforce platform but involved other technologies, from AWS to Heroku, from Java to Node.js (one of my absolute loves), from plain HTML to CSS (even with years of experience I assure you there is always something to learn about HTML and CSS), countless Javascript frameworks (React, Angular, Bootstrap, …).
I got to know different techs while having fun, which is the best part of learning!
It's because one of those challenges that I decided to start being social: in 2013 I opened up my blog (Nerd at Work) and wrote a post about a known limitation on Apex that few years ago was a pain for developers. This article had an incredible impact on the Salesforce community (I use the incredible word because before that post no one knew my name) and was used and improved by a lot of people.
I understood that my experience and findings (found at work or on my spare time) could help other fellow developers / admins (in pure Salesforce Ohana spirit) so I decided to continue blogging.
My head is full of stuff (not everything is good) but I love writing since I was a child I was obsessed in writing the "school newspaper". Unfortunately I was the only nerd interested in such things in my class, the other friends were only interested in reading the news and usually lose interest in writing quickly, so writing what I knew was a good way to make the blog live since 2013.
In the same year I became Senior Developer and finally Solution & Technical Architect, and was recognized as a Salesforce platform expert at work as well.
It was in a cold end of one winter morning of 2016 that I received the amazing news from Salesforce. I just became a Salesforce MVP! My legs started to tremble, I couldn't believe I could achieve this kind of recognition from Salesforce, and this meant that the community recognized me as an expert because I helped it with whatever I could.
Being a Salesforce MVP is the start of a new path and not the end of a trail where you can sit and rest: you have new responsibilities, you are a trailblazer and you have to encourage new trailblazers to show themselves out and share their enthusiasm like a viral outbreak (like other MVPs did with me in the past years)!
That's why in an overwhelming feeling of enthusiasm, in 2016 I started my very first project that is consuming a good amount of my free time: the ORGanizer for Salesforce Chrome and Firefox Extension.
It's like a Swiss army knife for Salesforce admins/devs (but also users) that I built to ease my daily work with Salesforce, a collection of tools that simplifies your Salesforce life. According to users (I say it with pride) this is a game changer and really helps people.
The concept is clear: building a tool that have to be granted to the community for free! The ORGanizer is rapidly getting consent over the Ohana Community and is getting new features day by day thanks to the support of the same community that uses it. What is the business model?
I tried it with voluntary donations and the swag store but (I'm a developer too) it's uncommon for people to pay for what they have for free, so I decided to switch to the Sponsorship Program: companies can advertise themselves or their products inside a tool that is used (as of June 2018) by more that 10k active users (increasing week by week).
The whole ORGanizer story is a proof of why the Salesforce Ohana Community is so amazing: HUGE support over the web, people write articles about it or talk about it on User/Developer groups and official Salesforce events, just because they love it. 
After just one year from its birth, in late 2017 the ORGanizer is officially listed on the AppExchange as a free listing: this is one of the most important and satisfying events in my professional career. 
In the middle of 2017 me and my Italian friends – group leaders of Milan, Rome, Parma and Naples (a lot more joined in the following months), started a new project supported by Paolo Bergamo and Nino Guarnacci from Salesforce, that is called the Salesforce Ohana Community Italia , which offers a way to sum up all local Admins / Developers / Users groups into a big family to make Italian Salesforcers voice strong over the community. Lots of people are joining us every month all over our channels (the official group on the Trailblazer Community, a dedicated Salesforce community and a Slack channel), and we are planning good things for the next future!
The reason why I decided to tell my professional story is that anyone could became a trailblazer, the recipe is quite simple: 5 big spoons to share your knowledge will help the community just enough, a pinch of self esteem, a ton of enthusiasm fill with passion bake in the oven for all your daily life.
---
Your dream is to become the first Italian Salesforce evangelist. How are you planning to achieve this ambitious dream?
This is a hard question to answer. I've talked about passion above, and I believe one of the greatest values of an evangelist is the skill to transmit his/her passion to the audience. Like I said, being an MVP is not a point of arrival but the beginning of a new trail and becoming a real Salesforce evangelist is a long path that starts with recognitions such as the MVP appraisement (but not necessarily).
Whenever I hear people thanking me for my blog posts or after my (humble) talks (I remember a fellow telling me he couldn't wait to start developing a Chrome Extension at my DF17 speech) or simply when they use my apps / repositories / ORGanizer extension, I know I'm on the right path to achieve this amazing goal.
Being an evangelist is not about selling Salesforce to people but about showing them how their life could be easier, happier and more successful using the Salesforce platform and that they should not be afraid to join the Salesforce side of the force, with an incredible ecosystem of channels where anyone could lead his/her professional life on top!
How am I planning to achieve this ambitious dream? By continuing to contribute to the community as much as I can, bringing the Salesforce word to everyone and trying to empower the Italian community by making tons of Italian developers joining our Ohana.
---
Is Italian salesforce community different from the American one? If yes in what ways?
It is really different. First of all because the Salesforce market is growing significantly only in the last few years, developers are still cautious and skeptical about the Salesforce platform and in my opinion Salesforce platform still hasn't the right place it deserves. 
The key is to make developers aware that they can keep building things the way they love and that they can learn a new set of skills and tools that could improve their professional life.
Despite Italians are known for their hospitality, the (generic) developer community is usually divided in factions (it reminds me of football fans divided by teams).
When it comes to discussion about the technologies used or favourite apps, it's the 3rd world war! I know this is what happens among developers worldwide, so I don't have to be worried about it, but honestly I don't like it and want to change it.
I love how the Salesforce Ohana spirit is rising in the community and absolutely want to bring its high values among Italians, to create a unique place where people can share their ideas with respect and use the differences to make the world a better place (some may say this is an utopia, but why not trying?).
I'm not saying that the Italian Salesforce Community will / should become like the American one, I think it will bring its own version of the Ohana (full of pizza and spaghetti) to make the whole Ohana more awesome than before (be warned Salesforce Ohana, Italians are coming!!).
---
In your opinion, is salesforce popular enough in Italy? And if not, what would you do to change that?
Just 2 years ago when talking with other Italian developers the answer to "Do you know the Salesforce platform?" was 100% a solid "NO". Nowadays there is a chance (greater than zero) that they may answer a "Yeah sure", with a high probability that unfortunately they don't know exactly what it is.
This is happening because of companies are investing on Salesforce (everyone wants a Salesforce CRM!) for its proven success rate, and as there is a terrific shortage of professionals they are investing as well to train devs for Salesforce skills re-conversion: the support of the community is incredible. 
As I've said we are already trying to bring the word to Italian people with the Salesforce Ohana Community of Italy, it's a long journey that will make us learning and refining our evangelist skills with the support of Salesforce itself and awesome people from all the Italian DUGs.
Next mission? Handle a dedicated Italian Community event at next Dreamforce, full of pizza, pasta and smiles!
If you'd like to learn more about the insights from the best known Salesforce influencers make sure you subscribe to our blog! We will be releasing interviews with Salesforce personalities and professionals as well as other content covering the whole spectrum of themes from customer service to marketing on regular basis.
In the meantime, check previous interview with Amy Oplinger.
---