We're excited to bring you an interview with Max Stewart, Customer Success Manager at Perfect Audience – a marketing software with easy-to-use tools to help customers effectively personalize their marketing strategies.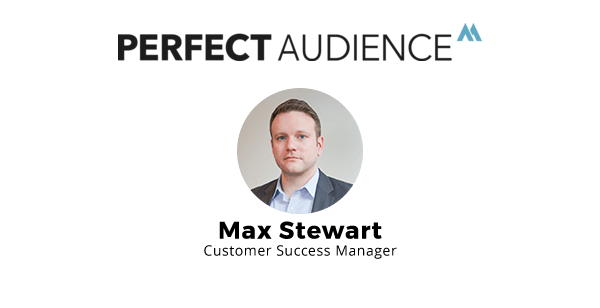 ---
What does good customer service mean to you?
For the team at Perfect Audience (a Marin Software company), it means the right answer at the right time, and the ability to educate and empower our customers to do more with our platform.
---
What customer service challenges were you facing in early days of Perfect Audience and what motivated you to solve them?
---
A rapidly growing base meant that we had to be super-responsive and knowledgable with a smaller team, and as a startup. The answer was to educate as many of our team to perform as many functions as possible to eliminate support bottlenecks.
---
What KPIs are you using to measure your customer service performance?
Response time and efficacy of the answers we provide to customer challenges. NiceReply helps us measure this with a single click from the customer ("Click Here To Rate Us") instead of a longer survey which they might not want to fill out.
---
How do you motivate your team?
We're all self-motivated people with a team-oriented approach to service, but tasty snacks always help get people excited.
---
How has Nicereply helped your customer service team?
It's a simple, clean way to measure our performance in the eyes of our customers, it integrates nicely with our email, the price point is right, and it's a chance to share our wins (10s) with one another.
---
Is there any advice that you'd give to your past-self?
Learn to code at age 10. Don't be afraid to take risks and do something amazing.
---
What would you recommend to other businesses that aim to improve their customer service?
Put yourself in the customer's shoes, anticipate their needs, and above all—listen.
Thank you, Max and Perfect Audience for sharing these interesting customer service points with us! Stay tuned for more at Nicereply Customer Stories.
---
Also published on Medium.
---