Why do they make fun of customer service jobs?
You know this one:
Friend: "What's your job?"
You: "I work in customer service."
Friend: "Oh, I know, in a call center – right?"
Many people underestimate the customer service profession and it's clear why. Every time  something goes wrong with a product or service, they have to interact with the business. Complaints, bugs, refunds, feature requests… all that comes to the customer service department.
Another one is "You don't need to go to any specialized school", or "You don't need any special skills" thus anyone can do this job. Is that true? (Not really, and I'll get to this point later.) That's why people are creating a lot of ironic memes about customer service. Try to google "customer service meme" and you'll get thousands of links about this topic.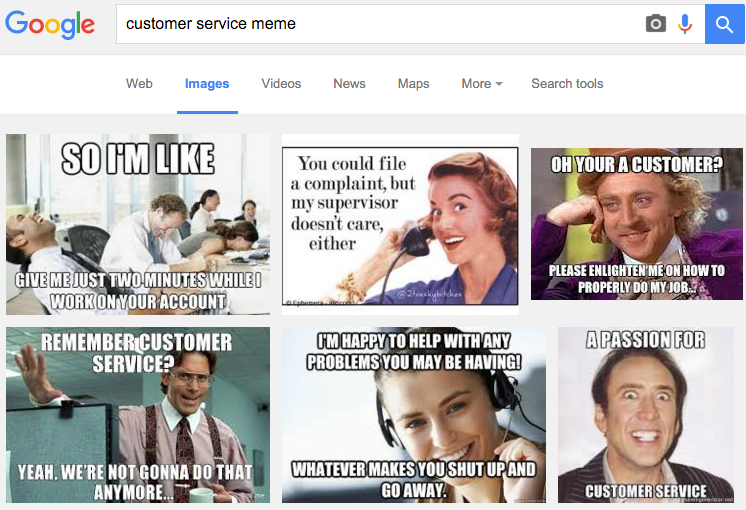 Support those who support you
We've been thinking that, if that really is true, then support agents must hate their jobs too. What if we create slightly provocative t-shirts to find out the truth? Everyone has probably had this feeling at least once: "The hardest part of my job is being nice to stupid people" or "I can explain it to you, but I can't understand it for you".
So we put these words on t-shirts. Would anyone in customer service be willing to wear these shirts?
Order these awesome #shirts designed for #custserv agents by @NN_Bob on @teespring https://t.co/fDBfM4lPRi pic.twitter.com/Q7xeWtmseB

— Nicereply (@nice_reply) October 29, 2015
Stand up, speak up
We expected that t-shirts with negative attitudes may go viral. There were only two options: people will love them or hate them… and… they hated them. Some of the most active people around the topic of customer service put their two cents in:
Surprised by how negative the shirts @nice_reply made are. They missed the mark for my team (thankfully) but i guess it's true for others.

— Phil Thompson (@Keep_Fresh_Phil) November 3, 2015
Ummmm @nice_reply I would not hire any customer service agents who would buy or wear these shirts https://t.co/2U2yT5kwm5 #custserv

— Mathew Patterson (@mrpatto) November 3, 2015
These seem amazingly tone deaf for "customer service" tshirts. Maybe for disengaged ones who hate their job. https://t.co/QcYGS4hqnj

— Diana Potter (@drpotter) November 3, 2015
Diana, Mathew, Phil and others think differently about working in customer service. The companies they work for, have a completely different attitude and company culture compared to the businesses that most customers are used to. They know best of all that solving customers' problems is a hard job. We are pretty sure, that they sometimes have these bad feelings too, but here is the difference – in the end, they take a deep breath and serve customers in the best way they can. This requires lot of soft skills and commitment. These skills may be taught, but only a few people can use them every day to make their customers happy.
What are companies like Freshbooks or Campaign Monitor doing differently?
Importance of empathy
Nikky and Alana from ipsy state it clearly in our interview:
Nykki: Good service means resolving issues efficiently and thoughtfully, listening empathetically to feedback and using it to make improvements, and speaking with our customers in an authentic way, to facilitate positive interactions and connections with our brand.
Alana: I think good customer service is about having empathy and creating a personal connection, to make sure that you really get to the core of the issue. It's important to take what you learn from the customer experience to improve it in the future.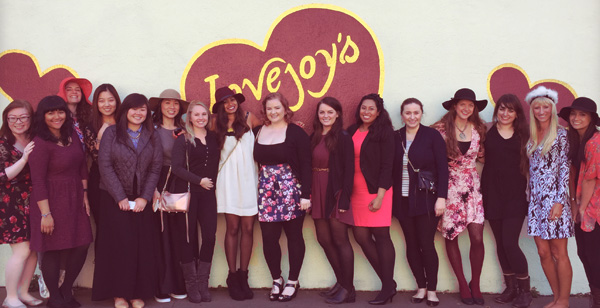 Everybody makes a difference every day
Build culture around customer service from day one. This is exactly what guys from Olark call "All hands support":
All four of us founders would take turns on customer support so everyone working on the product would have regular access to customer feedback. As we grew and started to hire, we held on to this idea and continued to incorporate it throughout our entire organization… We now have 30 teammates. Early on we added a dedicated customer service team, but we augment this team by having every single employee at Olark use our product to support our customers on a biweekly basis. This does a few things: it keeps us in tune with customer pain points, requests and positive feedback; gives us a better view of the product from the customer's perspective; and helps unify the entire team around customer service and serving our customers.
(Part from the interview with Ryan LaBarge, Technical Support Samurai at Olark.)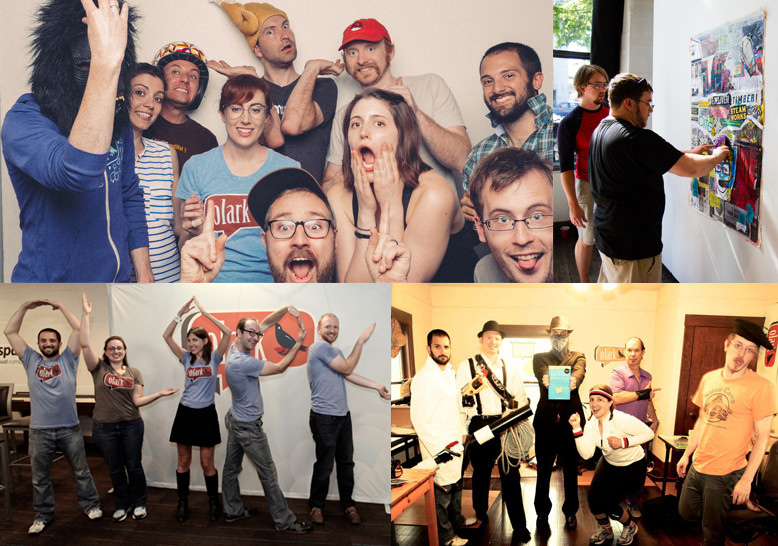 Encourage creativity
Stop treating your team like robots, with does and don't. If you stop treating them like machines, they will stop acting like them, and even become more motivated than before. Instead of micromanaging, set a clear vision for your team and create great working conditions. Let them make the right decisions on their own and you will see magic.
Do or do not. There is no try
It won't be an easy change –  forget about easy measurable yet wrong KPIs (like average call time), invest more time in coaching and become a true leader for your customer support team (sitting next to them during the hardest of times). As a reward you will gain a deep understanding of your customers' needs, truly help someone every day, and maybe even make some new friends.
Here is a small cheat for those who are willing to take this path: Buy a few copies of "The Customer Support Handbook" by Sarah Hatter and learn "How to Create the Ultimate Customer Experience for Your Brand". It will help you to start and keep you going in the right direction.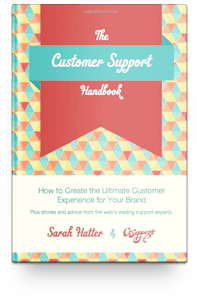 Do you still think that customer support has to be boring and tedious work? If yes, go ahead and order the aforementioned t-shirts here, or think differently and rather chose the new positive way: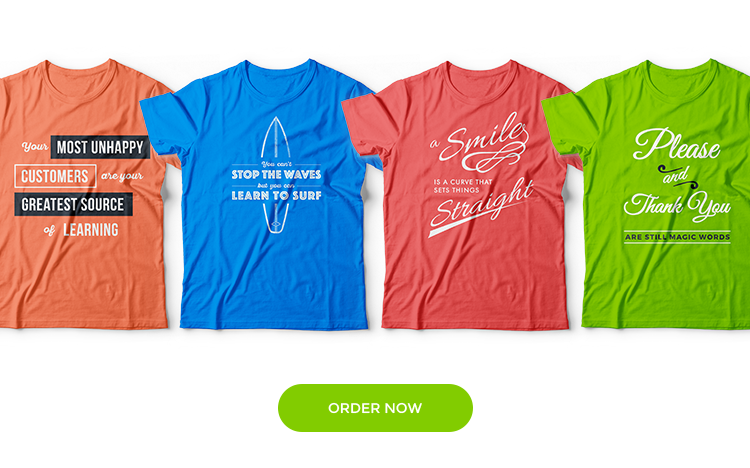 ---