Every year I wish I was one of those people who were just a little more proactive when it comes to getting ready for the Holiday Rush.
Every year I think I'm going to be better prepared for Christmas. Once again, Every year I find myself wrapping gifts (who are we kidding? Gift cards!) in my parents' basement. And unfortunately every year I wish I was one of those people who were just a little more proactive when it comes to getting ready for the Holiday Rush.
---
But fortunately, my unpreparedness does not extend to my customer experience team. Every year we've got a game plan in place, joy in our hearts, and our Santa hats ready for this special time of the year. Whether you work in e-commerce and this is the busiest season of the year or you live in the B2B world, and everyone's trying to book the same three days off, this guide is for you.
Note: we use Christmas as an example throughout this, but it can apply to any local holidays you celebrate (or don't celebrate!). 1. Check out last year's trends
The first step is to know what to expect. Log into your help desk software (Zendesk, ServiceCloud, HelpScout, etc.) and check what your volume was like during the last December/January period. Is it higher than most months? Or does the volume drop to zero?
You might also see a change in the channel customers use to contact you. If email is more popular, you could think about turning off live chat and phones in order to decrease staffing further.
Bonus tip: Ask your marketing department for forecasts of holiday rush sales or campaigns.
2. Address the schedule now
Based on the expected volume, plan out a minimum coverage schedule. It's better to sort this early so that everyone can make their own travel and family plans. Make sure to clarify with HR and your local employment laws on mandatory days off and what days the office will be open.
It's never pleasant to need to work over holiday rush. Going the extra mile for staff that is to scheduled (or volunteered) to work will ensure that you always have enough staff available when you need them.
Here are some of our favorite ways to appreciate holiday workers:
Work from Home option: if you can, allow employees to take advantage of work from home. Especially if the weather's bad, it's a nice bonus to be able to be in your cozy pajamas, sipping eggnog, or hot chocolate, and helping customers from the comfort of your own home.

Day off in Lieu: offer additional days off during non-busy times.

Half-days: it's much easier to stomach working a half day. Break up days into smaller chunks to allow team members to spend as much time with family as they can.

Overtime pay: money is a terrific motivator. If anyone's looking for some extra cash, let them sign up for more shifts during the holidays.

Holiday Worker draw: for every shift, the team member works during the holiday week they get another ballot into the prize draw. But it has to be something great – maybe an iPhone? Or a weekend away? Up to you!

Holiday rotation: if no-one is keen on earning extra money or days off, start a holiday rotation schedule to make sure you evenly divide 

overtime days

 between the team. Even if you're stuck working Christmas, it means you're guaranteed New Year's and Columbus Day off.
3. Get in sync with the rest of the company
Customer service doesn't live in a vacuum and it's no different in the Holiday Rush. Check in with other departments to see if they need any support over the break.
For example – if marketing is off, do you need to cover social media support for the week? Will refunds still be submitted if the finance team is away on vacation? Ensuring that you're all on the same page will make sure nothing sneaks through the cracks.
4. Set customer expectations
Let customers know about any changes in schedule or availability as soon as possible. If you're offering an extended return period, or a return blackout period, post it on your Customer Service homepage. If customers know that your responses may come a little later (or that your office closes for statutory holidays), they can plan on your hours or contact you earlier.
Remember, it's better to underpromise and overdeliver. If customers are only expecting you to be open Monday to Friday, but you reply on a Saturday, you look like a hero!
You can also take advantage of autoresponders to share more information about your holiday information (hours and refunds). Update them now to give customers enough time to prepare.
5. Get the workflow ready
If you've got skeleton coverage, it's even more important to make sure the right conversation is going to the right person. For example, in the weeks leading up to Christmas, you might get a lot of shipping questions. Use your Help Desks' triggers and automation to send these into a queue for quick processing by one person who knows the shipping system in and out.
It's also helpful to revisit the workflow if you've got extra hands on for a busy holiday period. Seasonal staff (or helpers from the other department) might be best at addressing a particular type of question – filter them into a specific queue or view for them to power through!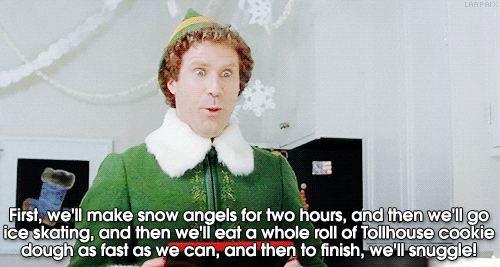 6. Take care of your team during the Holiday Rush
The holidays are a great time to treat your team. Usually, they are dealing with higher volume and even more stressed customers so they could use the love!
Whether it's always having chocolate on hand or personalized Christmas cards, take a little extra time and make their day bright.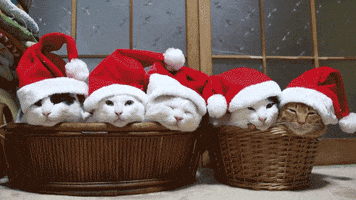 7. Update any relevant content
If your team uses macros, canned responses, or text expanders; get them up to date with holiday information. For e-commerce companies, having return and exchange policy at hand will save a lot of time.
Also, check any autoresponders and automated content marketing. You probably don't need to be sending generic marketing emails on Christmas Day or New Years. Nobody is going to read them; pause them if you can!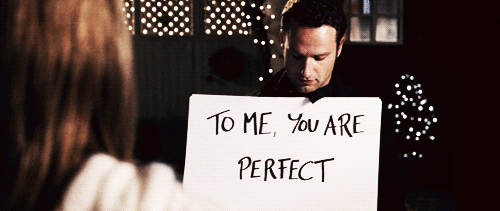 8. Training on how to help stressed customers
Customers are stressed out over holidays. It's super-important that everyone working in customer service knows how to use positive language to position alternatives and de-escalate any situation. Help Scout offers some great examples in this article on Holiday Support Tips.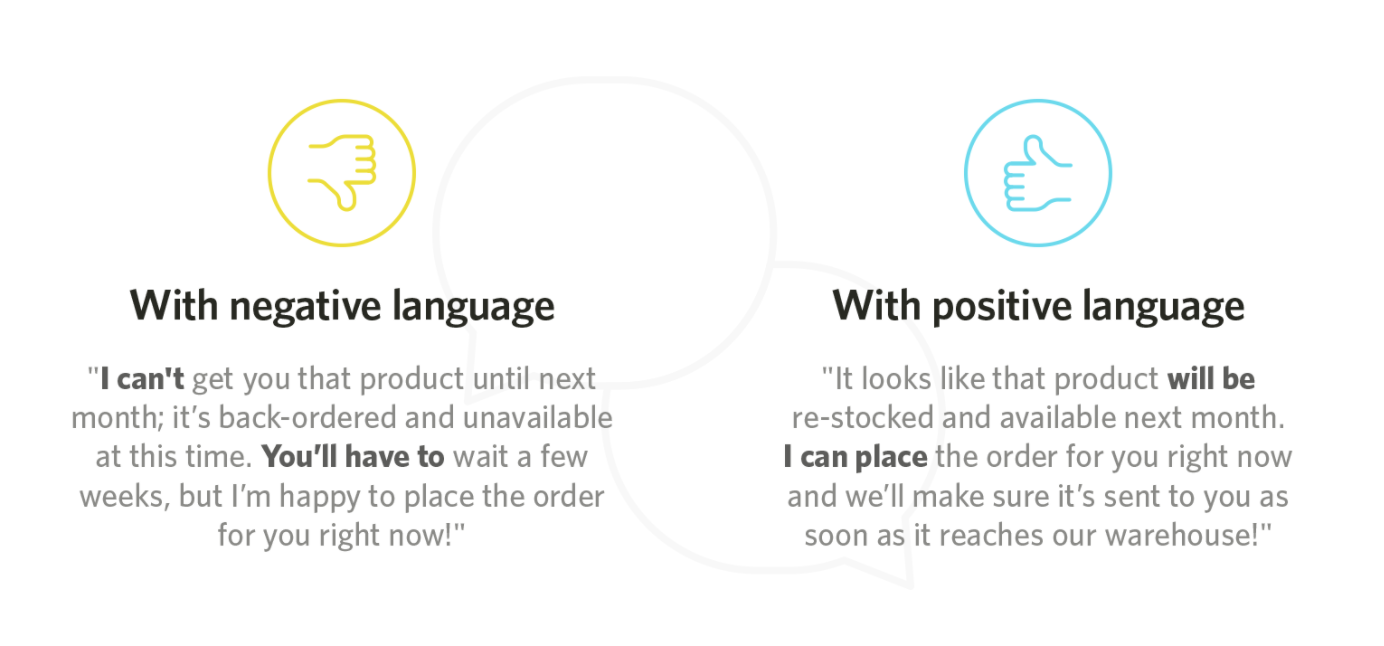 9. Have a plan for quick scaling
If everything goes horribly wrong, do your front line staff know who to call and when? Before setting your out of office for holidays, make sure the communication plan for any emergencies is up to date and the entire team knows where to find it.
Anyone who's working alone should also know who to call if the workload gets too large to handle. Don't let anyone be a martyr and suffer under a thousand tickets!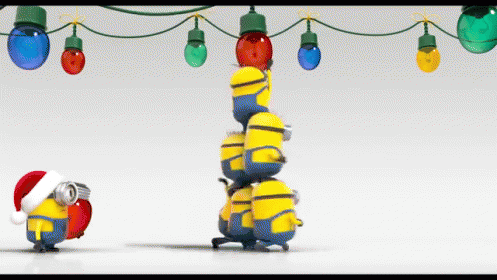 ---
You're ready for the Holiday Rush!
Phew, that's a lot to think about. Fortunately, if you've followed through the list, you're totally ready for the holidays. All that's left is to pour yourself a big cup of cheer.
So that you know, our Nicereply support team will be ready for you during the Holiday Rush. We hope you have an excellent holiday season with your loved ones. If there's anything we could do to make it a little nicer, please get in touch.
---
We've put together a resource with all 11 templates so you can keep your customers content during your time away. 
---