This weekend I attended SDX in Portland, Oregon. SDX is the third customer service conference organized by the Support Driven community. It featured over 300 attendees, 49  speakers and a whole lot of learning. It was an amazing experience to interact with so many people passionate about great customer support.
You might be wondering what it's like to spend a day learning about customer support. At SDX, attendees could choose from listening to talks in the main ballroom, or attending more hands-on workshops in smaller groups. Since I couldn't be everywhere at once, I'm sharing highlights from the talks I was able to listen to through the day. Here's a summary of what I learned at SDX 2017:
SDX Sessions Summaries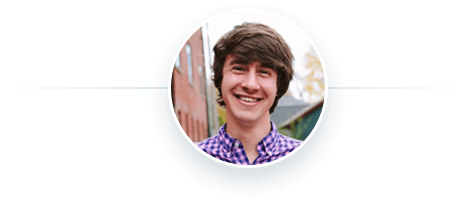 Max Yoder: Laying the foundation for a culture of candor
The day opened with a talk by Max Yoder from Lesson.ly focused on creating a culture of candor. I'm not sure if Lesson.ly is hiring right now, but their company sounds like a great place to work. Max shared how Lesson.ly's values help them build an environment where employees share feedback, work together and grow quickly.
"Anyone can lead. Leadership is a mindset. If you call your Executive team the 'leadership team,' you send a bad signal." @MaxYoder at #SDX

— Melanie Crissey (@MelanieCrissey) July 22, 2017
To be great at providing candid feedback, leaders need to have high emotional intelligence and be comfortable communicating appreciation. But if you aren't yet, no worries! It's a skill you can improve on. Difficult situations will build emotional intelligence.
For employees that weren't great at communicating appreciation face to face, Lesson.ly created "You're Awesome Cards" to be given out at any time. They've now gone through over 3000 cards! It's a simple way to take away the awkwardness of telling someone face to face how much you appreciate them.
"Candor requires a culture of appreciation and vulnerability." A mildly paraphrased and lovely insight from @lessonly's @MaxYoder. #SDX2017

— Kelly O'Brien (@OBrienEditorial) July 22, 2017

Kristin Aardsma: Adding humanity by removing numbers
Next up was Kristin from Basecamp, talking about how reducing focus on metrics can bring more humanity into support work. Their team was constantly working towards inbox zero,and faster reply times, which led to team burnout. People wouldn't take care of themselves because they were worried about how it might affect their team members. This meant people would put off doctor's appointments and vacations in the interest of keeping the queue clear.
To break their addiction to the queue, Basecamp started focussing less on the metrics and more on humans. They encouraged team members to spend 20% of their workday away from ticket work. This created space for research and innovation, rather than a relentless focus on churning through incoming emails.
Loving "Adding Humanity by Removing Numbers", a #sdx2017 talk from lovely @kikiaards of @basecamp! Is your focus on numbers killing culture? pic.twitter.com/1ALlC2BsdK

— Jacqueline (@JackieMJensen) July 22, 2017

Valentina Thorner: Customer Feedback. Are you really listening?
Valentina Thorner, Happiness Engineer at Automattic on the WooCommerce team, talked about customer feedback. A woman after our own hearts!
She's found that we're great at sharing positive feedback, but not so great with sharing negative feedback. Their team needed a better way to listen and learn from feedback.
When we get more than 3 "feedbacks" a day, we tend to start thinking in percentages. "What's our CSAT score?" But sometimes feedback doesn't make sense. Either it doesn't talk about the right thing, or the customer clicked the wrong emotion face. This is when we need to focus more on listening, rather than just looking at the numbers.
Listening doesn't mean just reading what the customer wrote, it means acting on what they tell you. WooCommerce found that most agents weren't mirroring the question from the customer because they thought they understood the question – but they didn't necessarily. Working in groups helped identify this problem and resolve it.
Valentina's pro-tip for listening to customers? Start with negative feedback and then finish with the positive.
Read more from Valentina on her blog!

Dave Dyson: Demolishing Silos
When Zendesk started building out their team, they had two tiers of support. Tier one was like a fast ship destroyer, focused on speed. Tier two agents were like submarines, diving in deep to more complicated issues.
Covering for speed and depth might have worked for a bit, but it meant that knowledge was siloed in teams. Tier two agents would have a lot more arcane knowledge that didn't get passed to tier 1. This meant more tickets would be escalated and the tiers became a bottleneck to great support.
So Zendesk created product champions. Tier 1 agents became champions of a specific product area. They worked to create internal troubleshooting guides that were more accessible to less technical agents. Product champions also worked with engineering to improve product releases
The top #wins from Product Champion program:
Faster support

Easier product releases

Growth opportunities
Specialization in support is a path to career growth. @Zendesk product champions have become analysts, mrktrs, etc. #sdx2017

— Janessa Lantz (@janessalantz) July 22, 2017
To deal with silos created across different regions, Zendesk created tier councils that involved members of the same tier from different offices. The councils discussed pain-points and tested solutions. This helped builds trust between teams, and ensured consistency in how each team worked.

Shep Hyken and Nick Francis Fireside Chat
After a quick trip to the Portland Farmer's Market for lunch, we hurried back to hear Nick Francis and Shep Hyken's fireside chat. He shared a lot of knowledge about delivering great customer service. Here's some of the best tweets from his session:
Getting ready to hit the stage with@nickfrancis of @helpscout at #sdx2017 in Portland. #CustServ support peeps ROCK! pic.twitter.com/tKMq9jBfHv

— Shep Hyken (@Hyken) July 22, 2017
#firesidechat w/ @nickfrancis and @Hyken at #SDX2017 happening right now! Tune in at https://t.co/L52t45D6tX #CustServ pic.twitter.com/qg0b7X9Hi6

— Emily Triplett Lentz (@emilytlentz) July 22, 2017
Good thoughts: "What can I do that eliminates friction for customers?" –@Hyken #sdx2017

— Ashley Gatlin Sachs (@AshleySachs) July 22, 2017
For great #custserv, you need to:
?Define it
?Communicate it
?Train it
?Align with it
?Celebrate it@Hyken #sdx2017

— Sarah (@sarahleeyoga) July 22, 2017
Customer centric employees won't stay at an UNcustomer centric company for long. @Hyken #SDX2017 #custserv

— Jeremy Watkin (@jtwatkin) July 22, 2017
Senior leadership wants #CustomerService #ROI about #CSAT, #NPS or customer stories. Show service differentiation @Hyken #SDX2017

— DigitalGenius (@DigitalGeniusAI) July 22, 2017

Chris Martinez: Answering your company's toughest questions with the Voice of the Customer
At this point I attended my first workshop of the conference with Chris from idiomatic. He talked us through now we can use the data locked up in support conversations to make decisions. Once you understand *what* data you need to make conclusions, you can start understanding where you get that data from.
For example, you're concerned about your customer churn. You want to analyze what people complain about before they churn. In order to do that, you'll need to find the churn rate for each complaint across each customer segment. The highest churn rate is where you should be looking to improve!
I can't go into much detail here, but safe to say – I learned a lot!

Mikhail Naumov: AI is my friend
Mikhail introduced to the future of customer support with AI. When many people think about "artificial intelligence" they think about chatbots, but that's not quite right. Chatbots simply respond how they are programmed. They work in narrow settings, but do not work for customer service – customers will find their own way to ask the question and the chatbot will get confused. It's like those old IVRs on the phone where the robot could never understand what you were asking.
Instead, DigitalGenius' AI works behind the scenes to compute huge amounts of data to help agents have better conversations. AI digs into all those customer's responses to find out what's really happening. Machine learning takes those responses, converts it using math and machine learning to give you the best possible response.
We put the machines to work = We make them do things humans should not do. #ai @digitalgenius #sdx2017

— Sarah (@sarahleeyoga) July 22, 2017
Rather than using chatbots to replace conversations, we can put the machines to work doing what humans shouldn't be doing – things like searching for the best macro or adding tags and labels to conversations.
---
The ultimate benefit of support communities
As we wrote about in our customer service trends of 2017, customer support is becoming more respected as a career path. Support Driven's SDX conference is a shining example of this. Customer support professionals from all over the world were able to come together, share their common experiences and create a professional network. Meeting someone who shares the same struggles and values as you is a profound career experience.
.@supportdriven #SDX2017 is leadership training and so much more. Great presos, workshops, Slack team @scott_tran ! https://t.co/YzV1NjOJMV

— Chris Ortolano (@salesnerdo) July 23, 2017

The next Support Driven conference is in Atlanta, November 6th – 7th. Get your tickets now! If you can't make it, or need a little support community hug in the meantime, sign up to the Support Driven Slack community. We'll see you in there!
---